Those of us who were lucky to be free that day decided to venture out into the Mourne Mountains with an aim of stretching the legs and perhaps enjoying some mountain views in the process.
With time constraints somewhat limiting us, our route choices were somewhat limited, but that didn't mean we couldn't get a good walk in. So with this in mind we all met in Newcastle and headed to Meelmore Lodge, the starting point for our walk.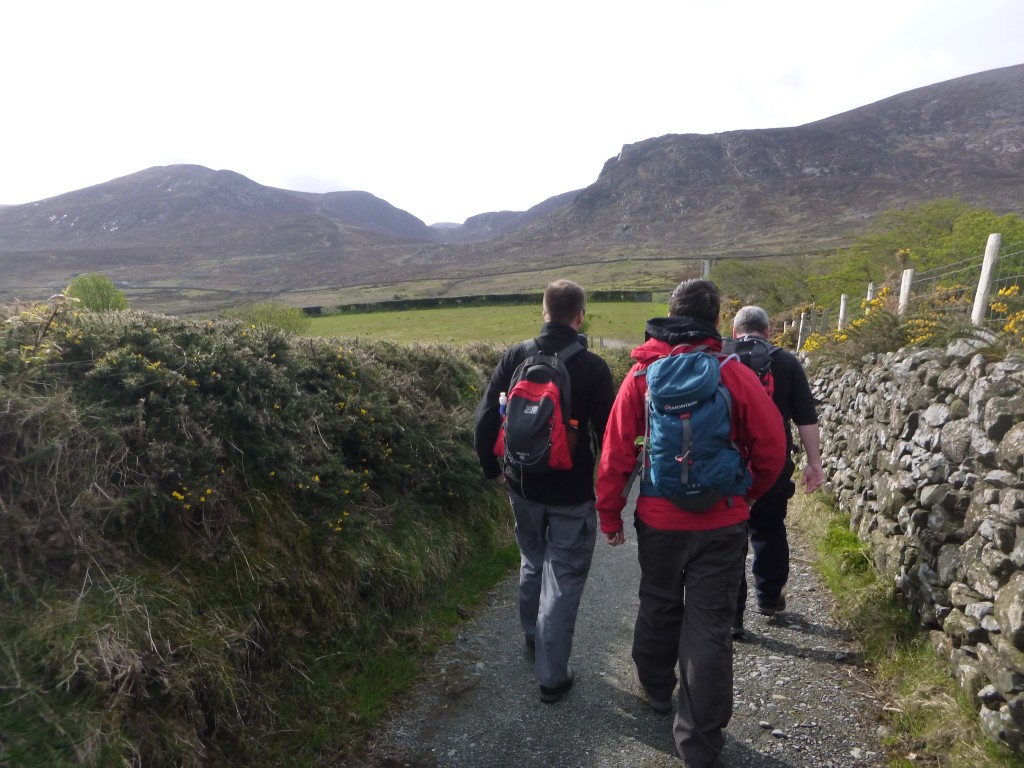 From Meelmore Lodge we started walking towards Hares Gap. The Trassey Track makes for easy walking with a nice even path the majority of the way there. The only obstacle you may face walking this track is the occasional stream or small river that you may have to cross. Depending on recent weather the depth of these streams don't often exceed ankle deep. As you walk this path you
Coming to the end of the track you are faced with a steeper climb in a small boulder field. The going gets a little tougher as you have to climb uneven steps made by previous walkers and mother nature, but with a slow and steady plod we reached the Mourne Wall which runs across Hares Gap.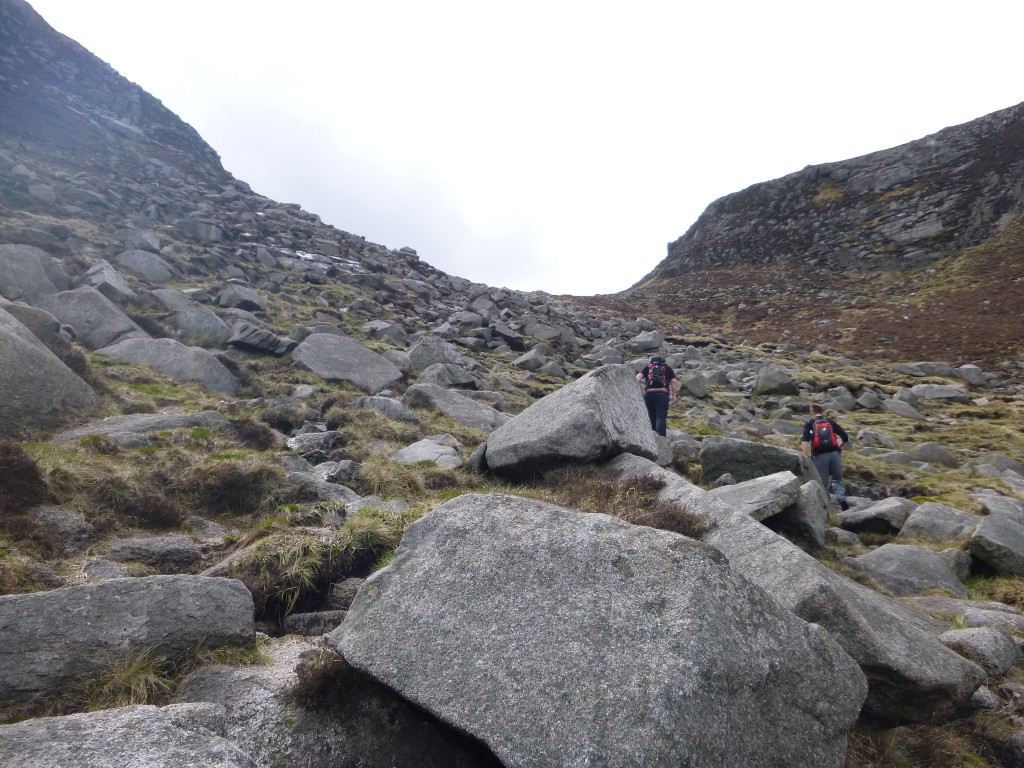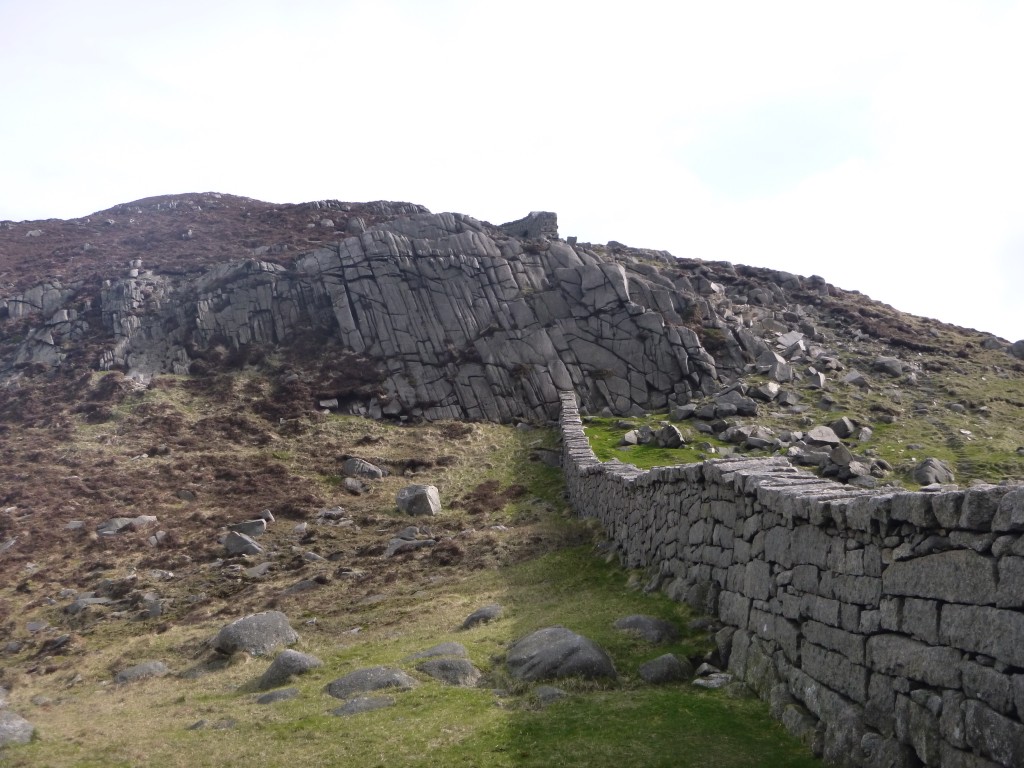 When you get to Hares Gap you can treat your eyes to the view of what you have just climbed. The Mourne Wall will provide ample shelter from the wind and proves to be a popular spot for lunch.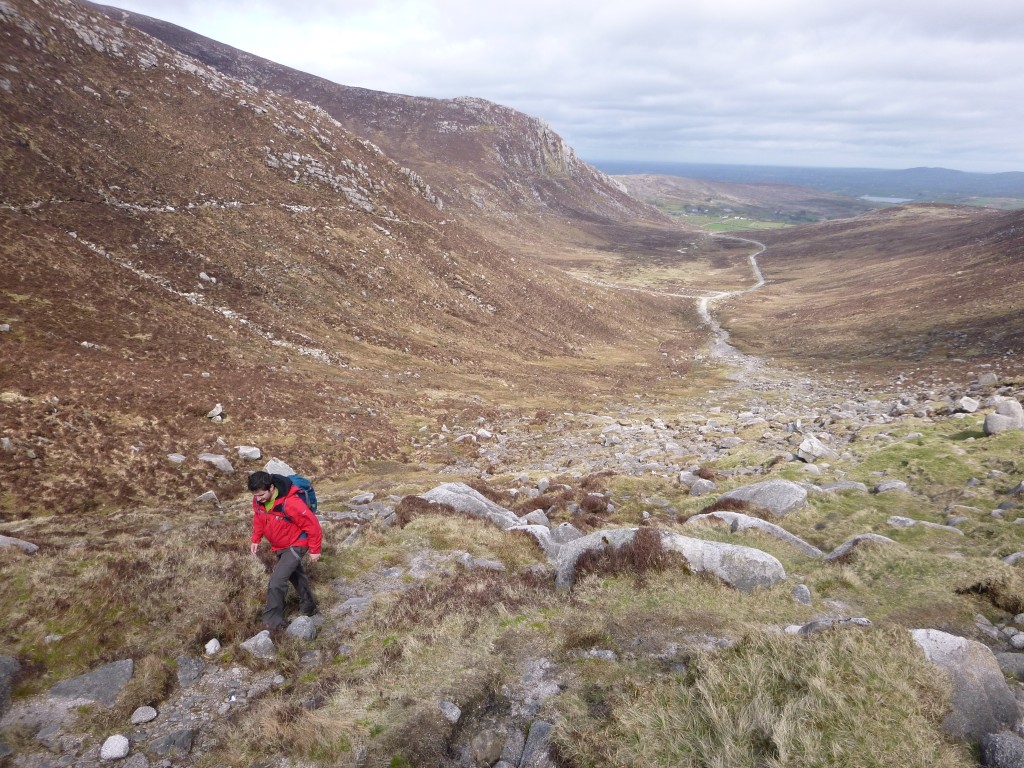 A quick breather and bite to eat and we were off again. We had decided to walk along The Brandy Pad, a path that cuts through the Mournes and was used by smugglers transporting alcohol, tobacco and spices many years ago.
It proved to be a good day with the weather. The cloud was patchy and the wind was as you would expect. This meant that little bursts of sun warmed you up and the breeze cooled you down as you walked.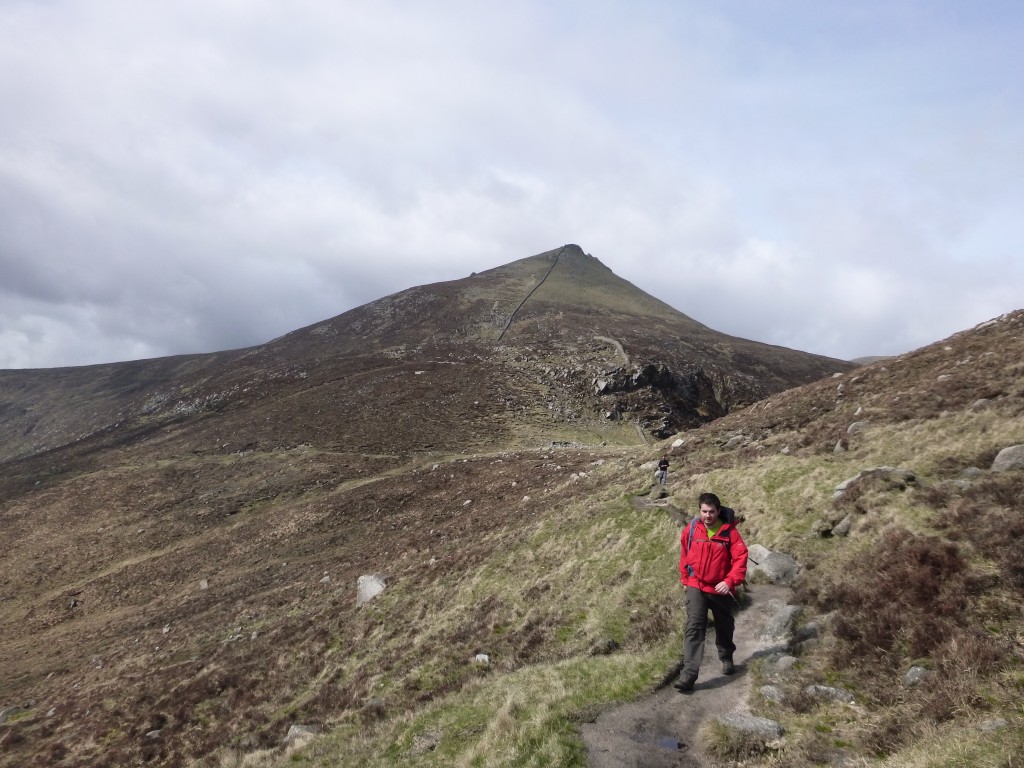 So we continued along the Brandy Pad until we reached the mid Mournes, and from here the views are wide and airy. You can see mountain tops and reservoirs as you stroll through this beautiful landscape.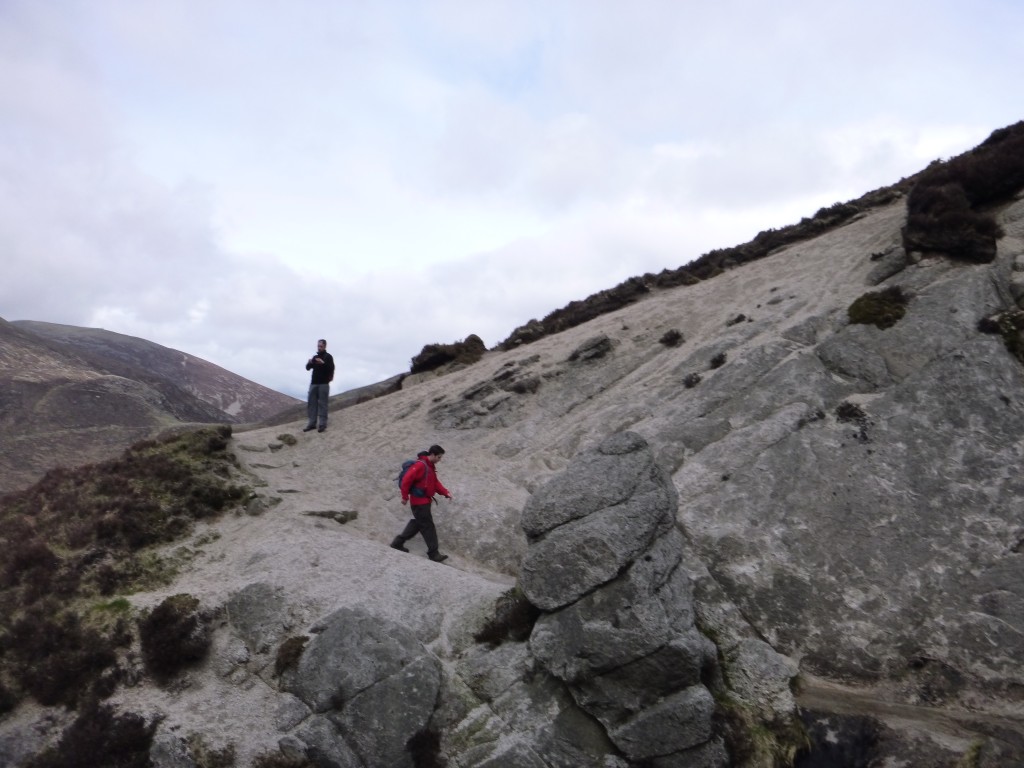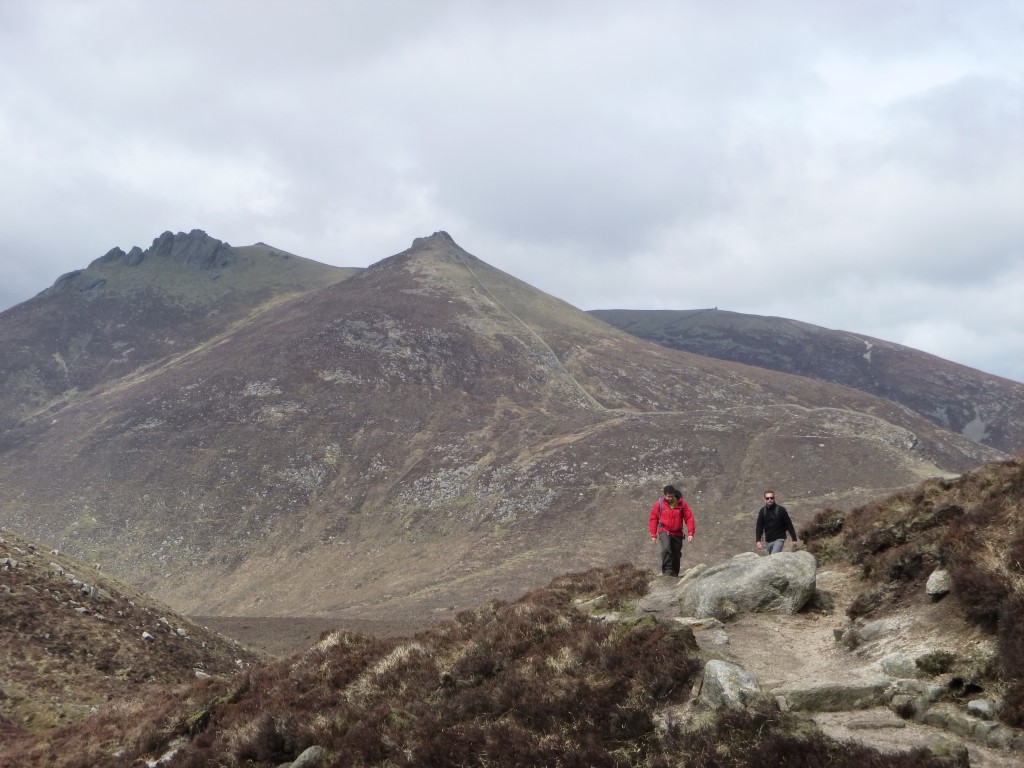 As you walk you will eventually arrive at a cairn (man made pile of stones) and from here you can continue on to Slieve Commedagh or Slieve Donard, or both if you are feeling adventurous. If you continue on along the Brandy Pad you will pass the Castles of Commedagh, a series of rock formations that resemble castle towers.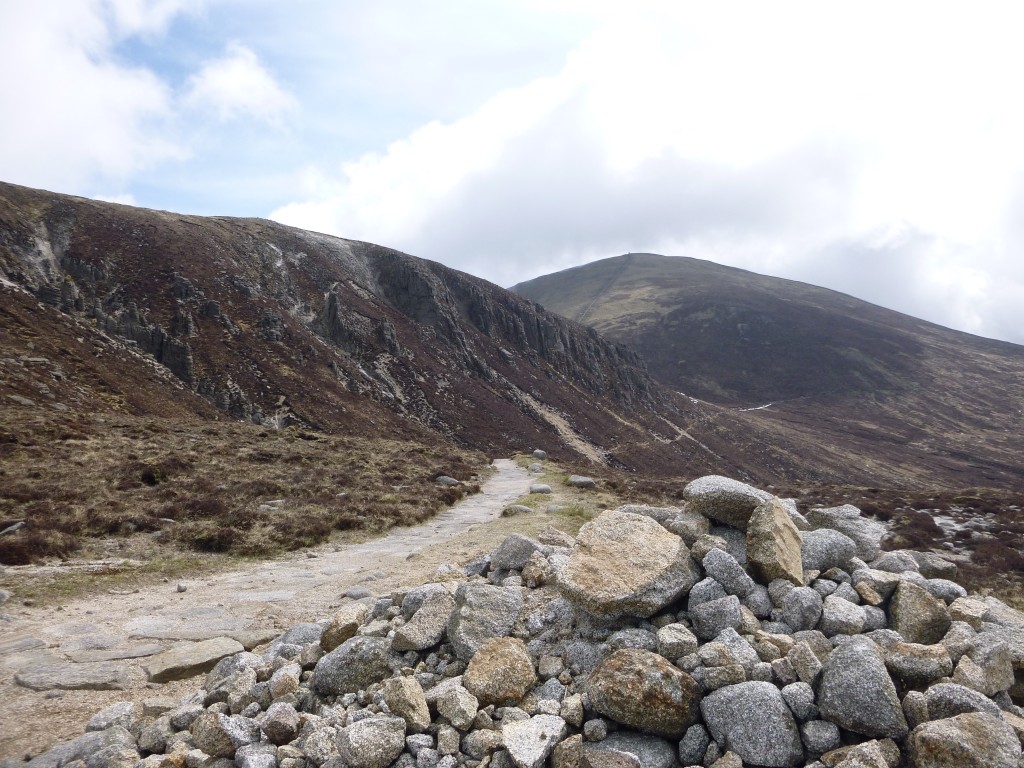 We decided to take our lunch stop on Slieve Beg as a nice easy location to get to with great view points.
Slieve Beg has a very iconic feature and that is the Devils Coachroad, a steep scree filled gully that runs down the entire length of the mountain. We had a look about the area and peeked our heads over the rock faces that surround The Devils Coachroad.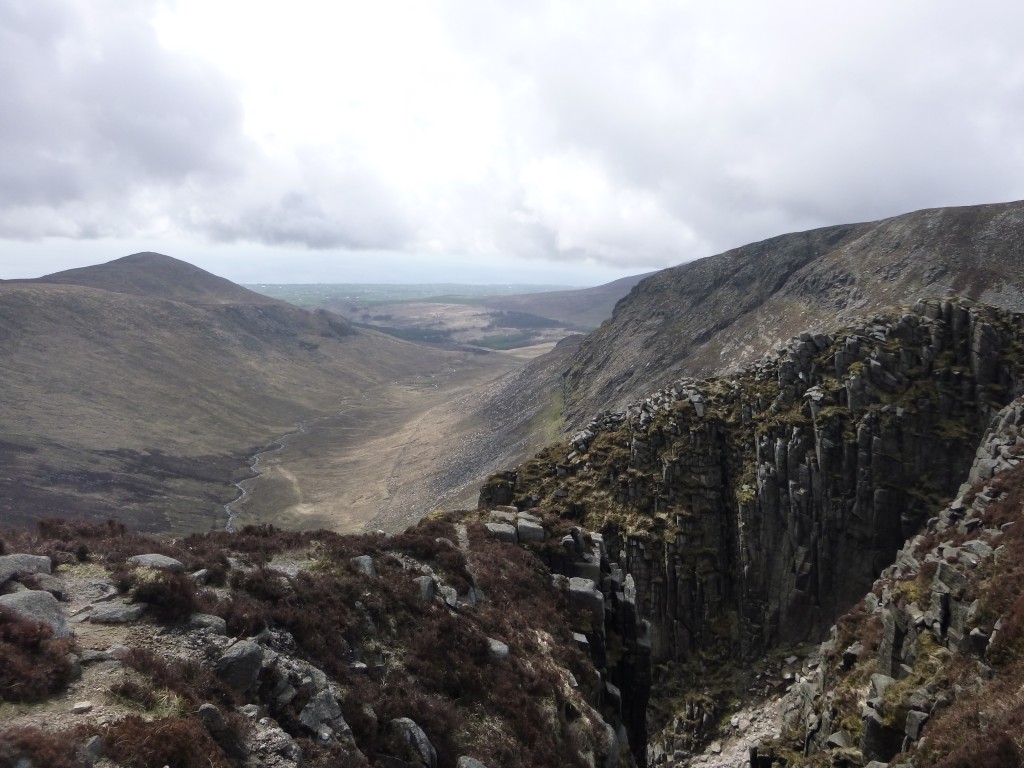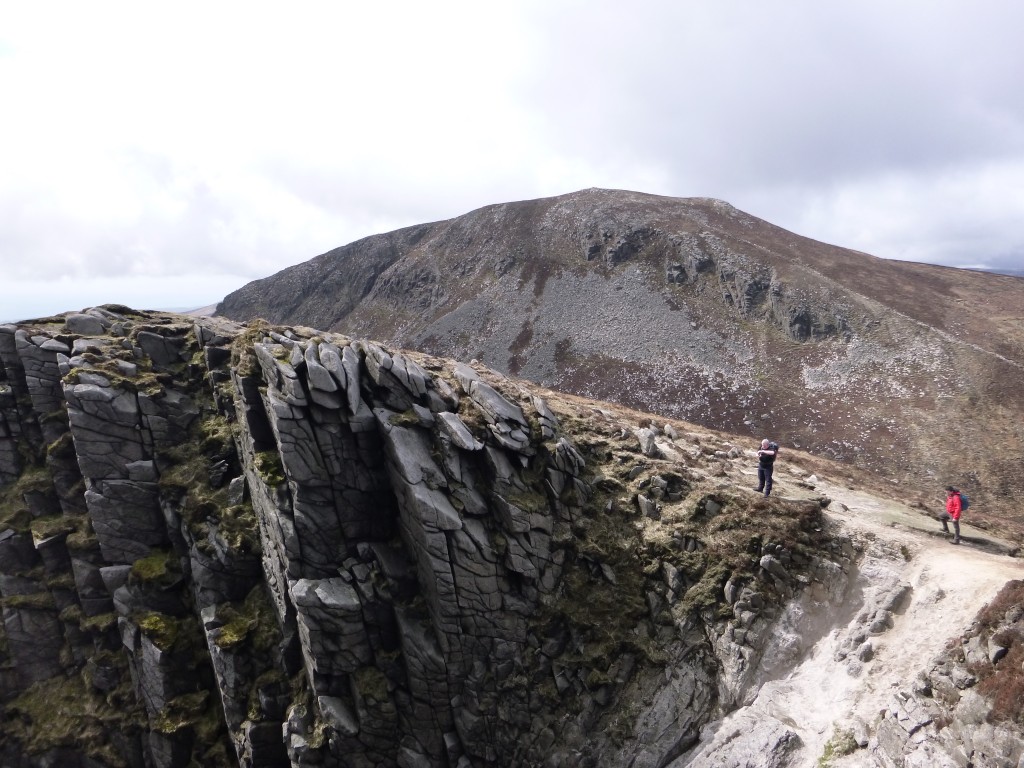 The Devils Coachroad can be ascended but it is not something that is for the faint hearted. Even looking over it from the top it is easy to get a bit dizzy from the sheer drop in height.
This location offers great 360 degree views of the Mourne Mountains and was a really top spot for a bit of lunch and a rest for the legs. After we were finished eating we turned and returned back the same way we came along the Brandy Pad.
The day turned out to be a real nice walk and we all enjoyed it. It didn't rain once and we only met three people on our journey, meaning we had a lot of the hills to ourselves.
What more could you ask for?