HikersBlog was an all-male team in its first year, but now with Claire joining us we'll have some much needed input on all things female in the hiking and camping world. Also Claire's background as a personal trainer ideally places her to write on matters relating to training and physical fitness.
Welcome Claire to HikersBlog!
I have always been sporty and a bit of a tomboy as a youngster.  I played a lot of hockey through school and only retired last year. I have tried any sport that i got a chance too.  I do however love a challenge and if I think it may be hard and I will have to train and go through pain then i'm generally into it in a heartbeat.  Badminton,Triathlons, rugby, football, swimming, x country running are just a few that I have dabbled in over the years.  I have however always had a love of the Mourne's, walking in the extremes of winter just makes a long week in work suddenly come alive.
This year (2013) I decided that I was going to enter a few races, I usually do a couple of 5kms or 10kms but i fancied a half marathon and a stab at walking the mourne wall.  In actual fact i done two 10kms a dualathon (extreme 26 one in rostrevor) causeway coast half, the 2day mourne mountain marathon and I finished the year off walking and running the mourne wall.  Not bad, but over the year I got bored walking so started running in the mountains.  Probably as my beagle cash loved it so it tires him out.
My favourite peak is Bearnagh followed closely by Doan,  I am also trying to tick off some summit camps, have done a couple but this coming year I want to get a few more done.  Cash and I like to listen to radio 2 on top of mountains, how better to spend a saturday night than in the wild.
So in 2014 i'm going to do the mourne way marathon in june, do the mourne two day marathon in october and have a better race, 2015 I want to do an ultra, if 2014 goes well I may do one then to save the hanging around.  Once the night's change and there is daylight past 6pm i will run the mourne wall the other way round, I enjoyed it first time and learnt a valuable few lessons.  Thats one thing I always enjoy about new events and sports is the lessons you learn from the first race or match.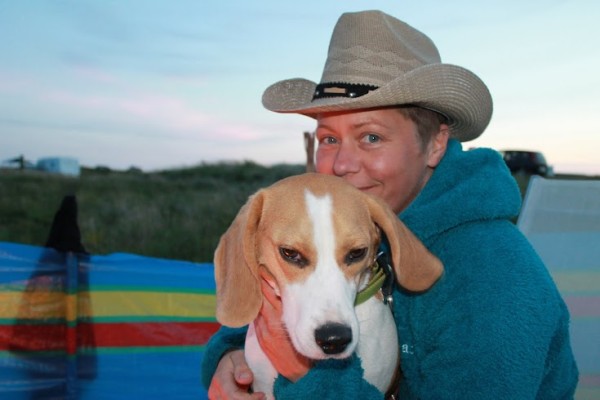 Hold tight as this country girl will hopefully have some good updates over the year and I promise to include any failures I have too though I don't like failing It makes me huff.
So tomorrow I will start the year off with a long walk in the Mournes with my walking buddy Stephen and of course cash.  The forecast is heavy rain all day until lunch, ah well gives me a chance to test out how fabulous my Rab jacket is in the Irish weather.