When I decided I was going to get a new waterproof jacket I was quite specific as to what it needed to do.  Firstly and most importantly it needed to be waterproof and wind proof with the ability to breathe.  Next up was the fit.  I am a size 12 but always struggle to get a good fit as i have what would be classed as an athletic build. I have broad shoulders and struggle sometimes with jacket fitting. Although most jackets will fit my hips, waist etc. my upper body will feel tight.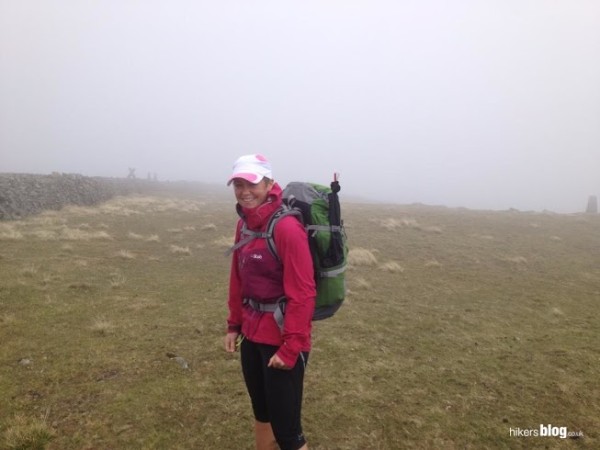 I love RAB products and find their cut excellent, although it is expensive I find the higher price acceptable for a great product range.  This jacket cost me £230 one year ago it in Cotswolds.  I tried on a few jackets but this one was always on my radar because it's a stretch shell.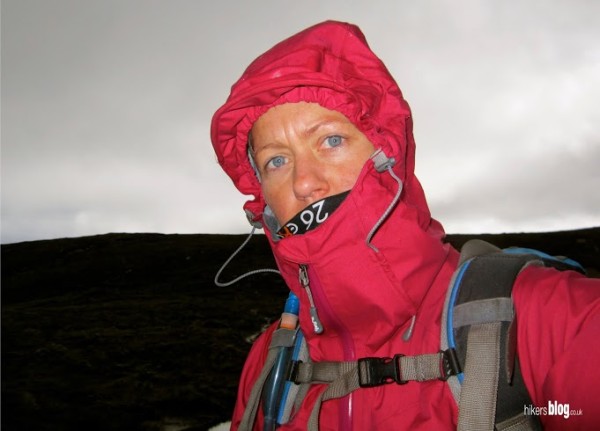 Overview
The jacket is not Goretex but is polartec neoshell fabric.  This allows breathability which is very important for active types.
YKK aquaguard front zip with internal storm flap and rain drain.
Tricot lined collar.
Windproof 99.99% but i never notice the 0.1%
Weight 463g
I have had the Rab out in a full year's weather from the snow last march to the wettest new year day I remember in the Mournes.  I also use it when working outside in my job as a Personal Trainer and it has never once let me down.  I wear it when out walking my dog cash with jeans and wellies.  I mainly have a Helly Hansen base layer and if its very cold wear my RAB boulder fleece under it.  It has had a full years testing and I feel confident in any type of weather that it will do what it says on the tin.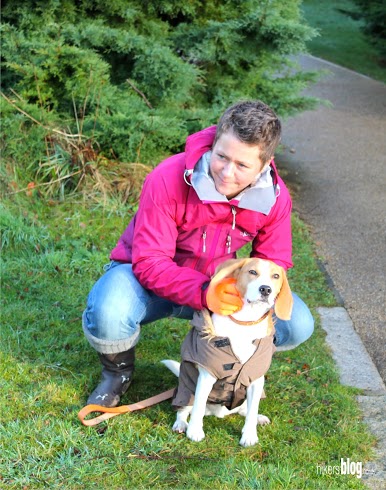 The main plus for me is the stretch fit, when bouldering or clambering up a gulley I never feel restricted when I reach with my arms, the very subtle stretch makes a big difference and stops the constant pulling it away from my arms.  The cuffs are rubber and sturdy, easy to use when wearing gloves.  The elasticated waist cord is also quick to tighten or loosen and as the jacket is not too long I never have to really use it.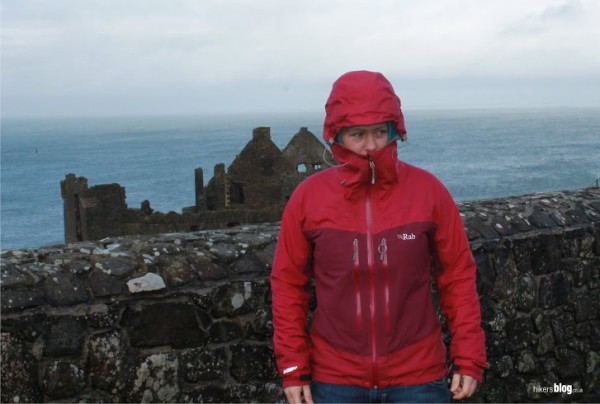 The lining on the inside of the collar is fantastic and never causes me any itching around my mouth and chin.  Even when wet it remains soft.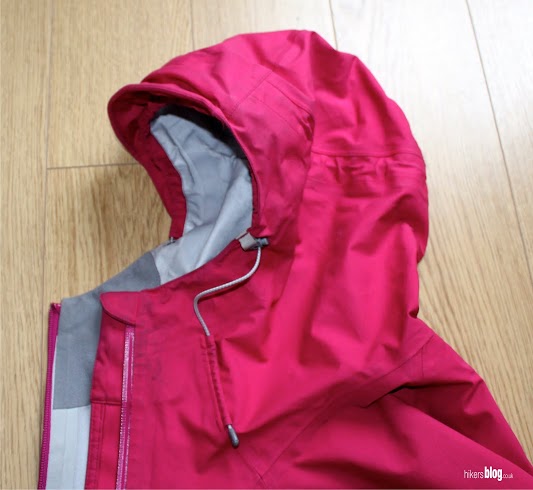 The hood is great and big enough to accommodate a helmet underneath (or a bobble hat in my case).  The draw cords at the front are quick to find and tighten, there is also a handy one at the top to tighten it if you have no hat on, this is great as in the wind it stays snug to my head.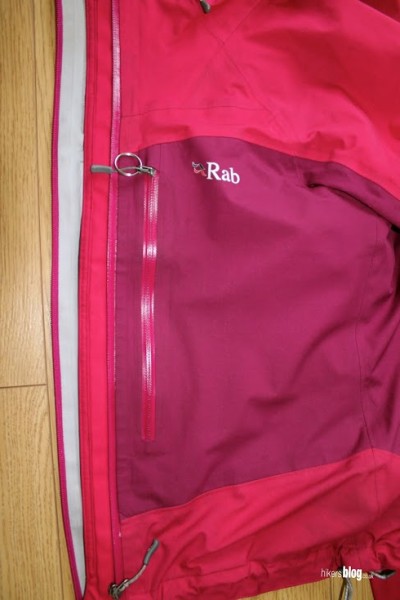 The two front pockets hold everything I need with room to spare. They are handy as the zips can be reached easily even with the sternum and hip straps from a rucksack in use. This is a great feature as there is no messing about when getting my map out.
The two internal pockets are useful too for other items. In my case I carry my iPod Touch and some sweets to keep my energy up.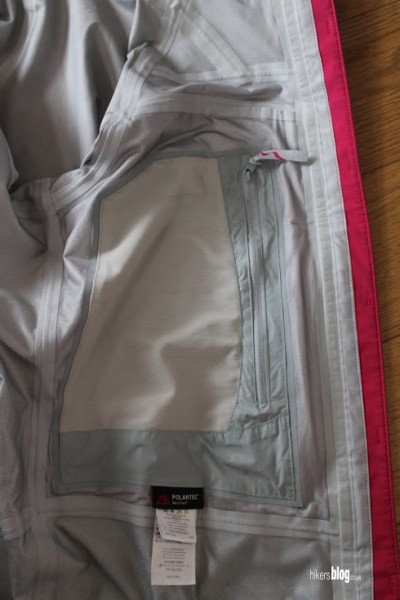 The cut is excellent and I have even used it when mountain running as it is so light.  This is a great flip side as I didn't have to buy a winter running jacket, I just use this.  When running I keep the zip open at the top with the hood rolled down and held in place with the velcro holder.  I'm kept dry, warm and when its blowing a gale like today I love it.  Even in the summer I carry it just in case I get an injury.
During the Mourne Mountain Marathon I only had it on once but as its so light and packs small in an event where pack weight is the key it's ideal.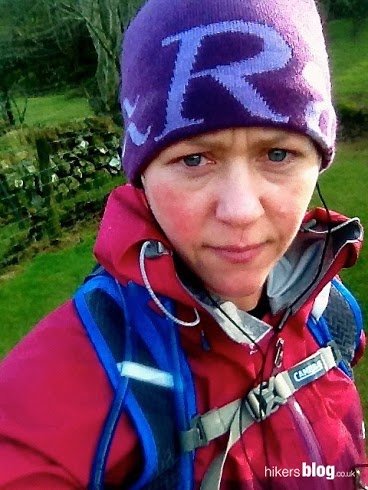 Here I am on a misty Slieve Muck.  I have yet to be on this mountain in good visibility.
On a recent bivvy it rained from when we left the car until we got to the camp and with a full pack on I was dry as a bone.  Yes there is sweat on my base layer but the jacket is so breathable I never feel clammy in it.  It has been in rain and snow and still I feel confident that my temperature will remain steady when I'm pushing my body hard.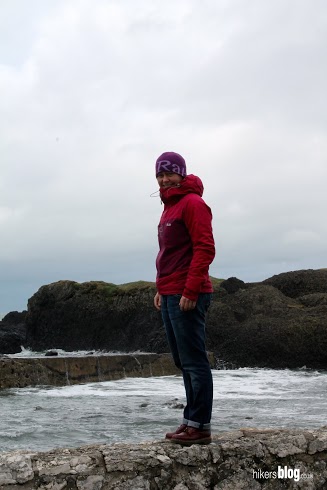 As I mentioned before I sweat a lot and the Rab came out with flying colours.  It is highly breathable.
BUY NOW FROM AMAZON
If you like the look of this gear, please consider purchasing from Amazon via the link below. We receive a small referral fee at no cost to you if you do. Please also be assured that this in no way affects the content of our reviews, you'll see these purchase links in the products we hated too, just in case you disagree with us!