My nephew Adam has always wanted to join us for a little hiking and camping, so when he and I both found ourselves free for five days with decent weather forecast, we decided to give a shot at a leisurely trip around the Mournes.
While he's generally young and fit, Adam had never been hiking before, so a full five days at the usual 15-25 mile per day didn't seem sensible. Instead we opted to include the Mourne Way and a few evenings camping along with it.
Day One – Getting to the starting point
I picked Adam up in the Botanic area of Belfast at 9am and we drove to Downpatrick to pick up Chip. From there we headed to Donard Park in Newcastle, where the car was to be parked for a few days.
Day one was about getting down to the Mournes and ensuring Adam's first ever camp was a handy one. After a quick breakfast in Newcastle we started our walk with a leisurely few miles through Tipperary wood, up Water Works Lane and through Tollymore.
The weather was stunning and it was the perfect start to the trip.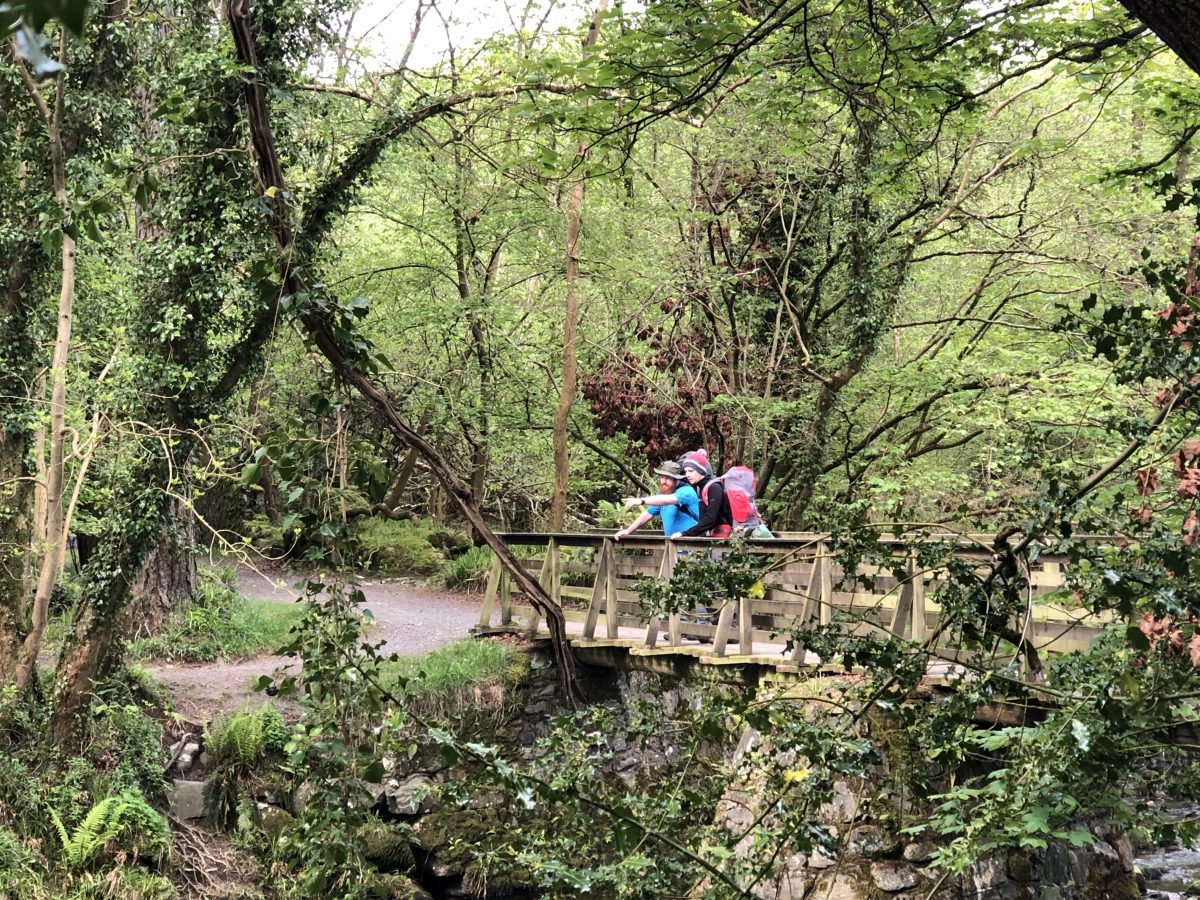 Tollymore was completely new to Adam, so it was great for him to take in sights like the stepping stones, Parnell's bridge and the King's Grave for the first time. Even after visiting Tollymore many times over the years I can't say I take it for granted, but nothing beats seeing it for the first time.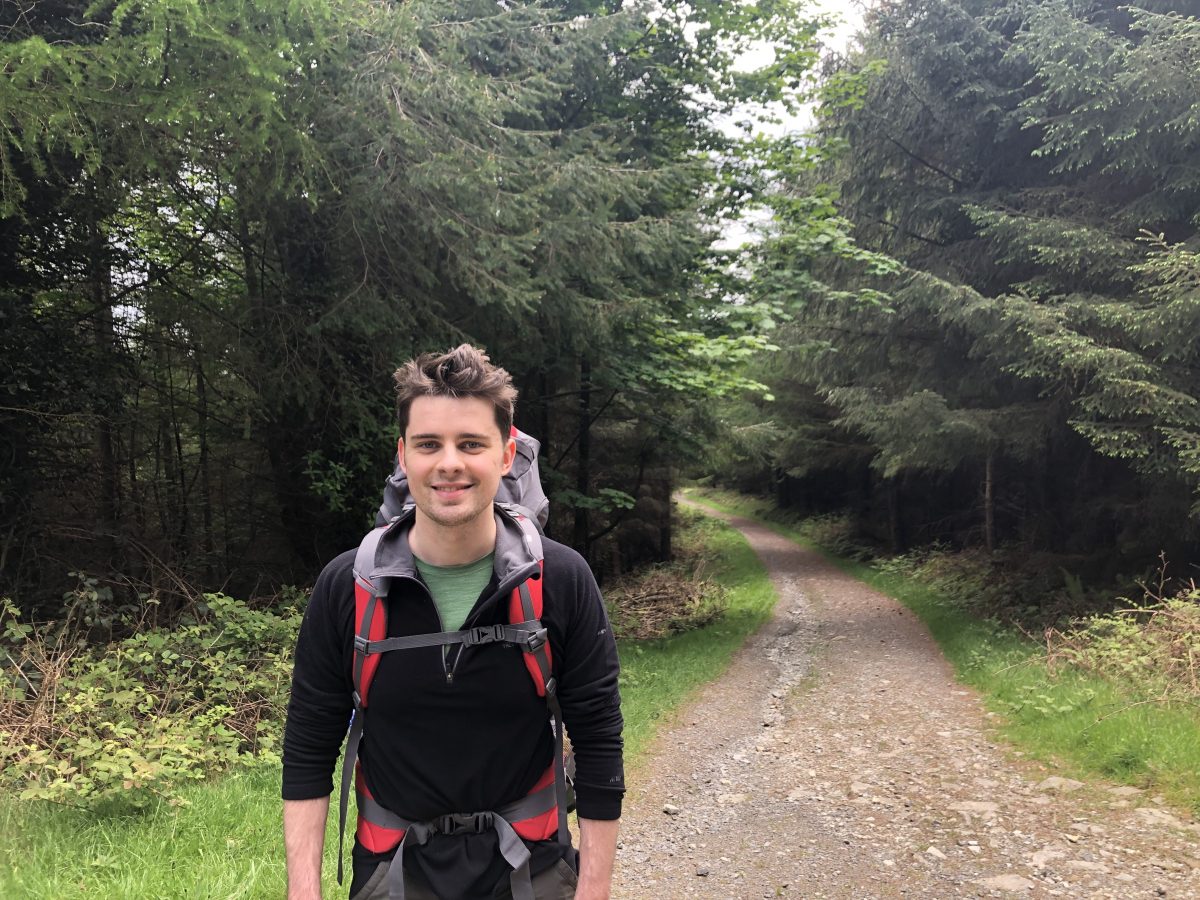 We camped near the boundary wall for the night, where we were joined by Spud for a few hours. Spud had brought a feast of burgers from McGreevy's butchers and some nice mild Brie to top them with. He cooked them over a small fire and they tasted all the better for it. To say Adam's first wild camp was one of comfort was an understatement. We certainly didn't risk putting him off on his first outing!
Day Two – A few more miles, but keep it gradual
After a great night's sleep, we struck camp and headed for a stroll around Tollymore, before making for Meelmore Lodge via the Mourne Way.
I was carrying the Osprey Atmos AG 65 and found the weight transfer to the hips to be very comfortable. It certainly helps when carrying a little extra.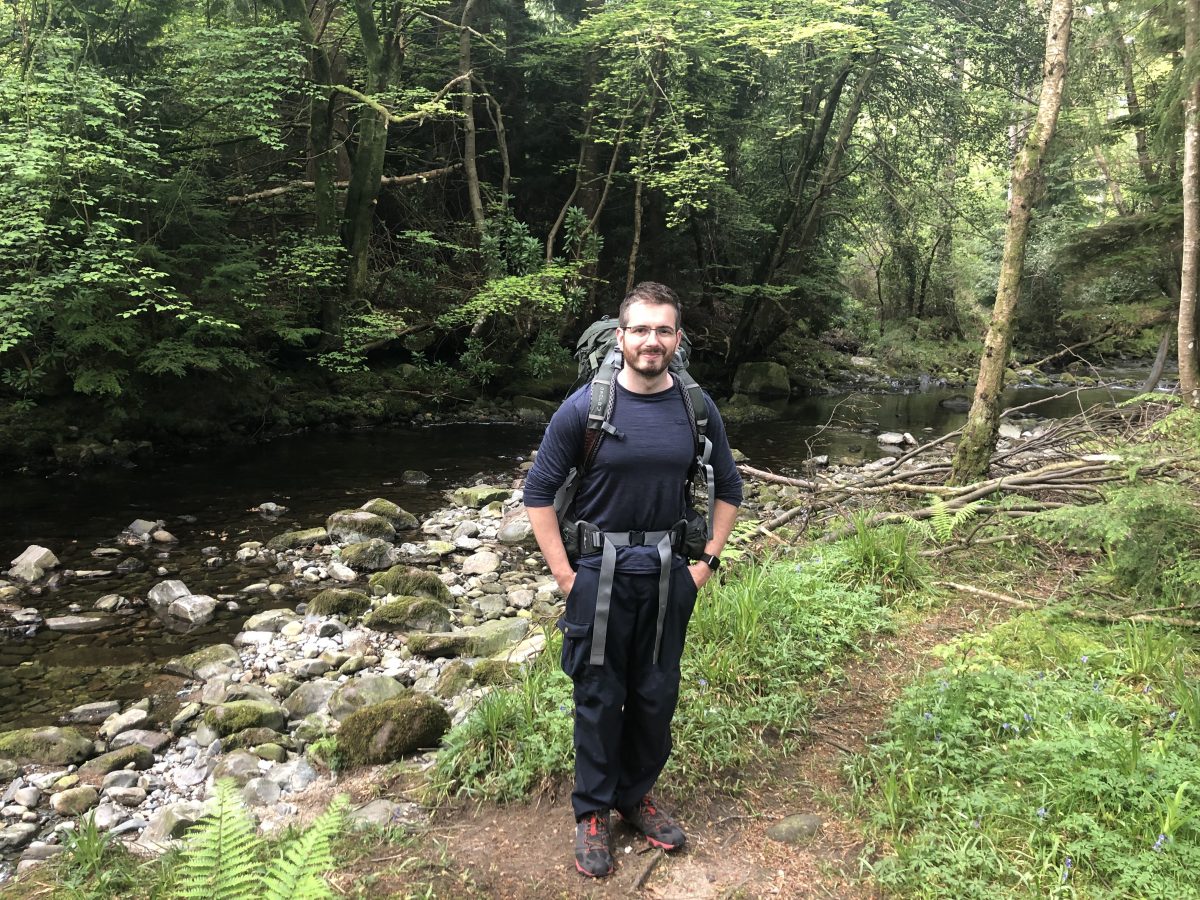 The weather continued to surprise us, with the sun beating down on us as we strolled along the Trassey Track.
One of the great things about the Mourne Way is that while it is very accessible to a newcomer in terms of difficulty, it touches on many other walks deserving of their own future outings. Bearnagh via the Trassey and Hare's Gap is definitely on Adam's future to-do list!
Before long we called into Meelmore Lodge for our breakfast. It's always a great place to stop by or to base your walks from.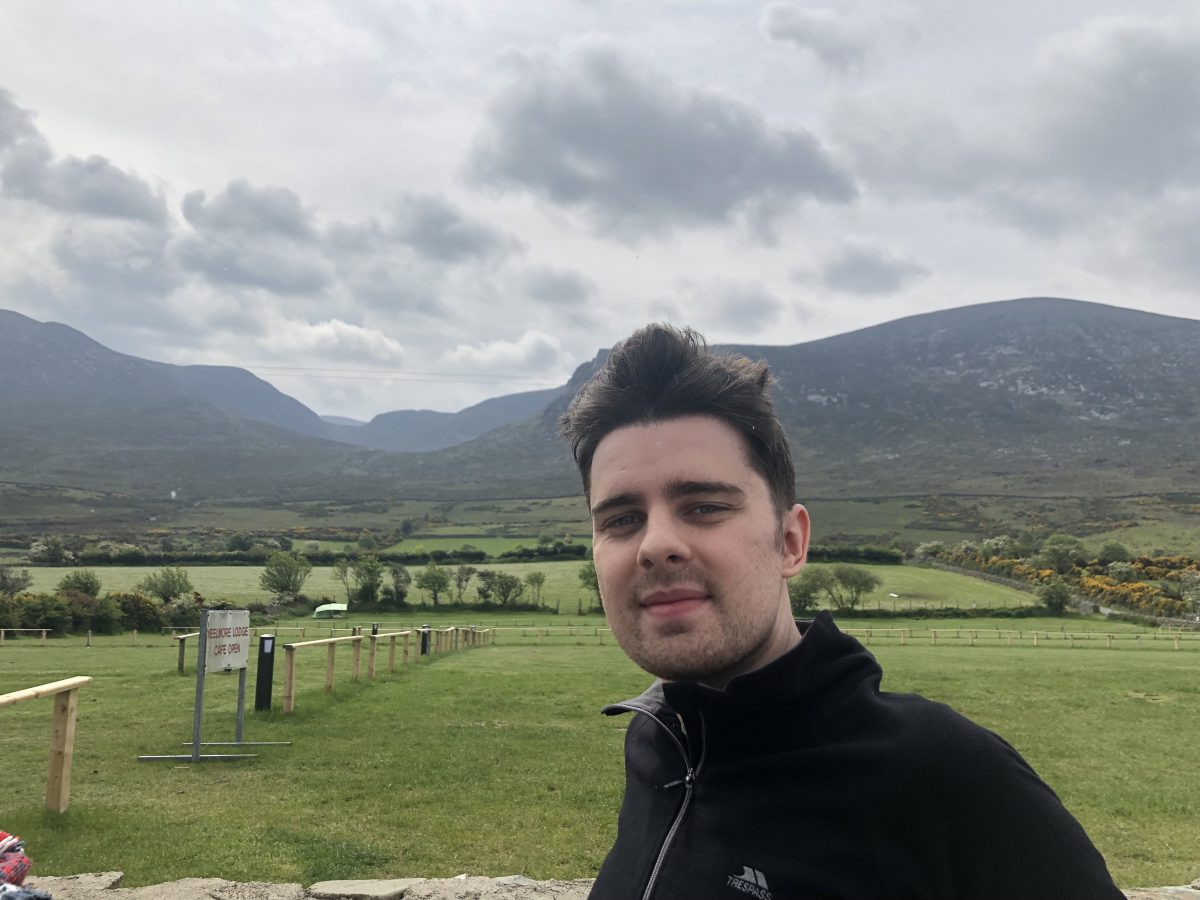 With a great breakfast taken care of we headed along the Mourne Way again, making sure Adam had plenty of time to soak in the sights around him. I've always loved this particular path, it's easily walked on yet passes by some wonderful views of Meelmore and Meelbeg. Even for trips up the Ott track, I'd often park at Meelmore Lodge and walk over, rather than parking at Ott Car Park.
After another leisurely day for Day Two, we put up camp at Fofanny Dam, where once again the view did not disappoint.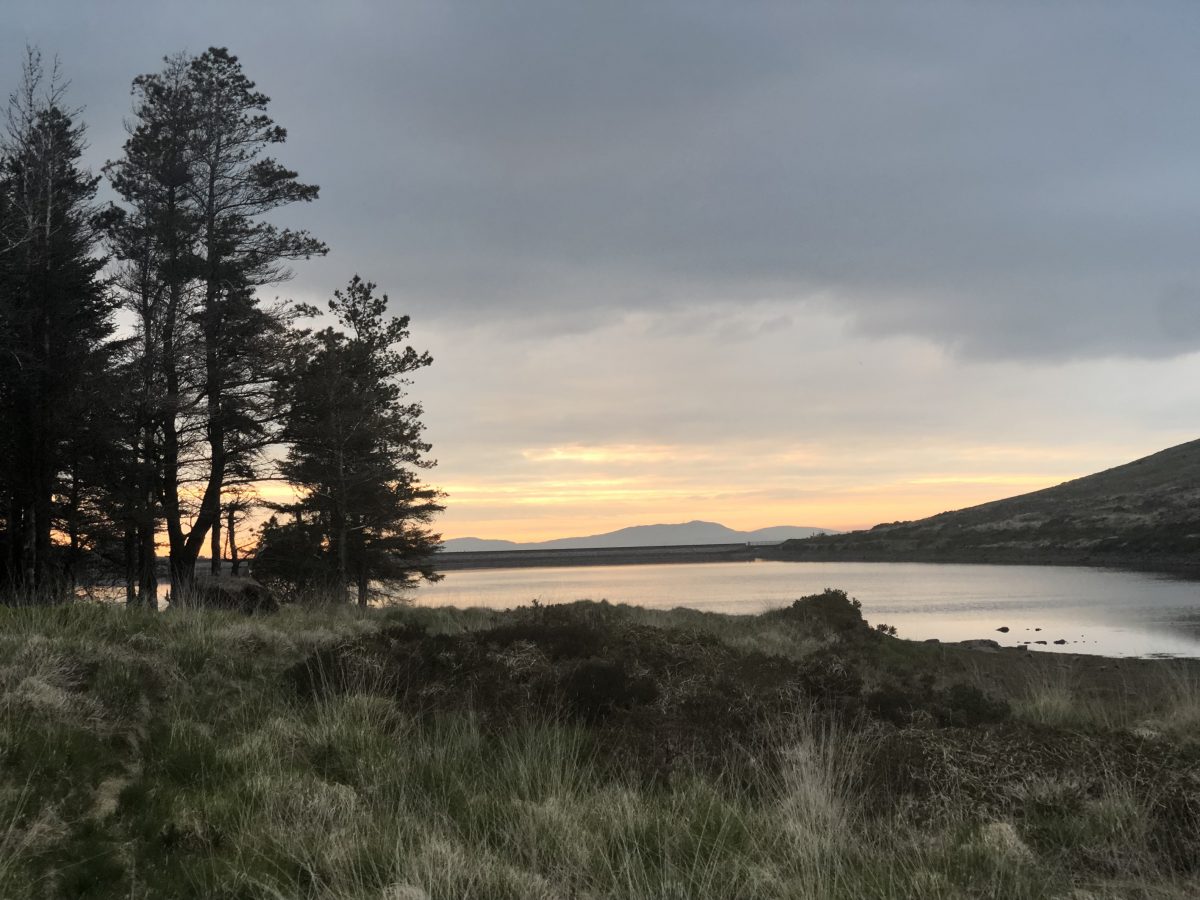 Adam and I were spending another night in the Vango Nemesis 200, whereas Chip was using the Vango Blade 200. A good night's sleep was had by all and the clouds of midge outside our tents didn't bother us one bit. I was glad this time not to be using the bivvy bag!
Day Three – Rostrevor or bust
Chip parted ways with us after we broke camp in the morning. It was great to have his company for the first two days. We were due to camp with John at Hen mountain on Saturday, but couldn't see a sensible way to spend two days getting there from Fofanny. It was clear from the first few days that Adam would be fine with a little more of a push, so we resolved to press on to Rostrevor and finish the Mourne Way, effectively doing the bulk of the Mourne Way over two days. We could then double back and meet John at Hen on Saturday.
The weather was quite a bit cooler on Friday, but we found this very agreeable. Nothing works up the body temperature quite like walking with a camping pack and we were happy not to have sweltering heat to contend with.
As we contoured around Hen Mountain we met a local farmer with whom we had a good chat about the uniqueness of the Mournes and how spending time there is good for the head. As we walked the nice even, sandy path past Hen Mountain I was reminded of a previous climbing camp from quite a few years ago. Six years have passed since that camp at time of writing. They have flown right in!
The pull up over the saddle of Chimney Rock and Tornmarock was good fun and made a nice change from the relatively flat walking which came before it. The unique character of the Western Mournes becomes very clear by this point. Adam finally got where I was coming from all these years, insisting there is much more to the Mournes than Slieve Donard!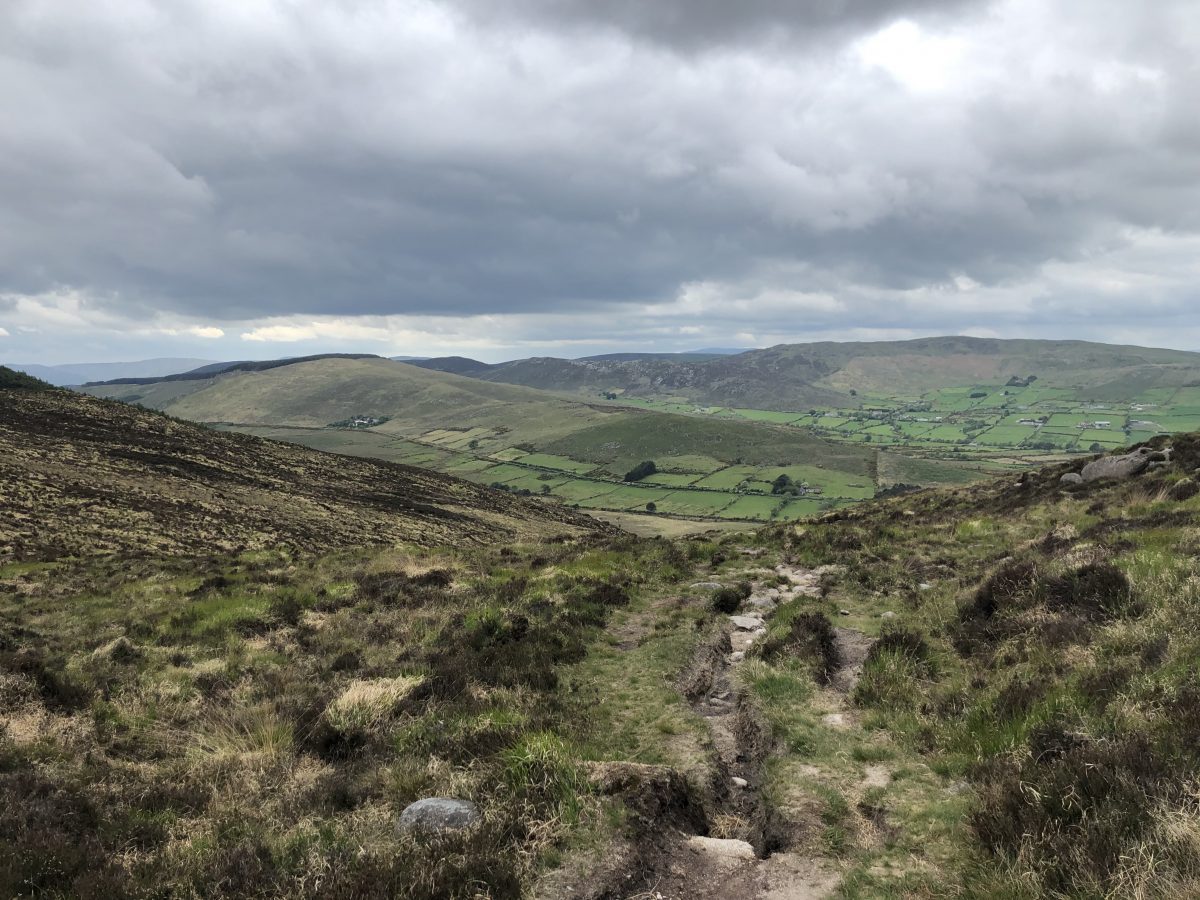 Before long we found ourselves passing through the beautifully barren edge of the woods and the march towards Kilbroney.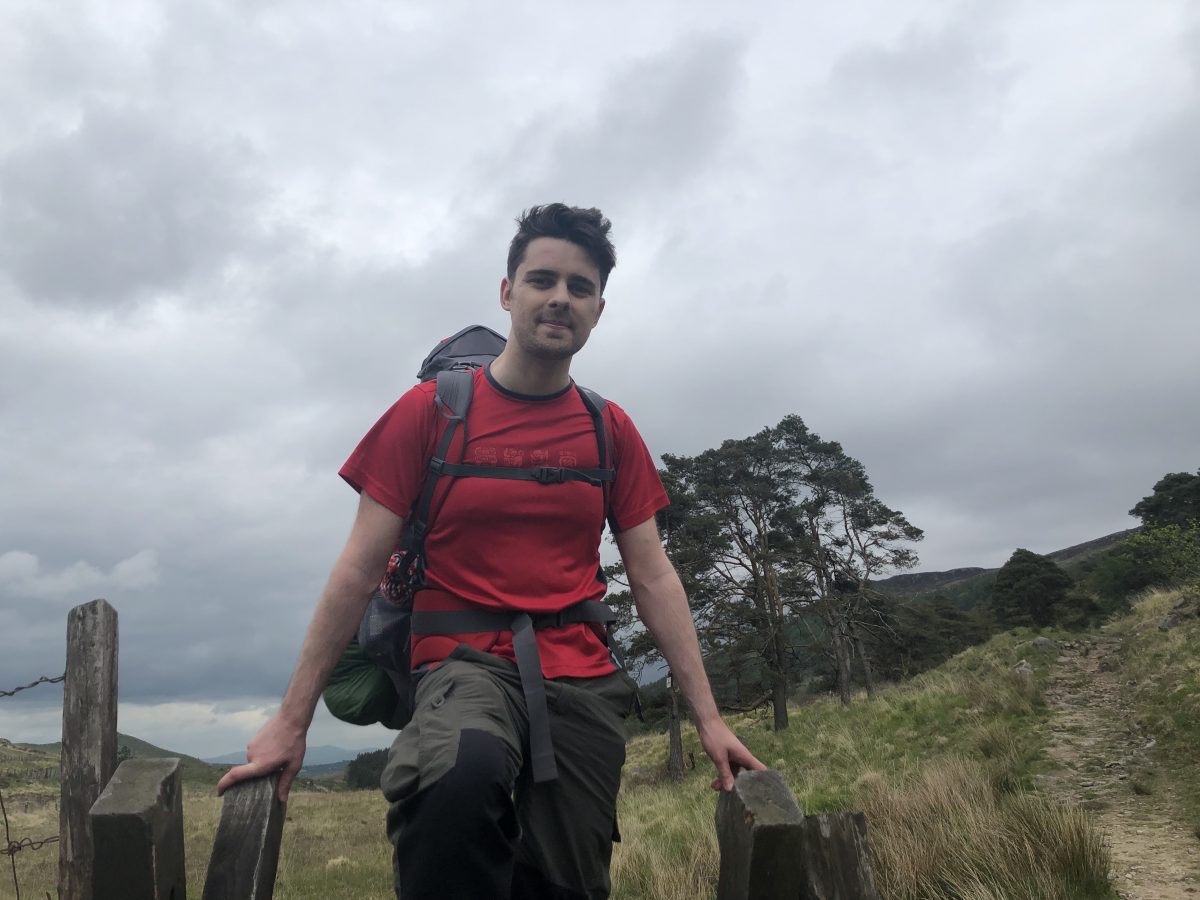 At this stage Adam was feeling a little achey and hungry, but didn't want to stop for food as we were on the finishing straight.
The walk through the woods at this stage is quite deceptive however, and is quite a walk in itself!
After a good enjoyable march through the forest we found ourselves at Kilbroney camp grounds, where we booked ourselves in for the night before heading to the Rostrevor Inn for a much anticipated feed and a pint.
I've aways received a warm welcome any time I've went there and would recommend it to anyone planning a walk which finishes up in Rostrevor.
After a quick stroll around the village and up through the Fairy Glen we headed back to Kilbroney for a shower and a good night's kip.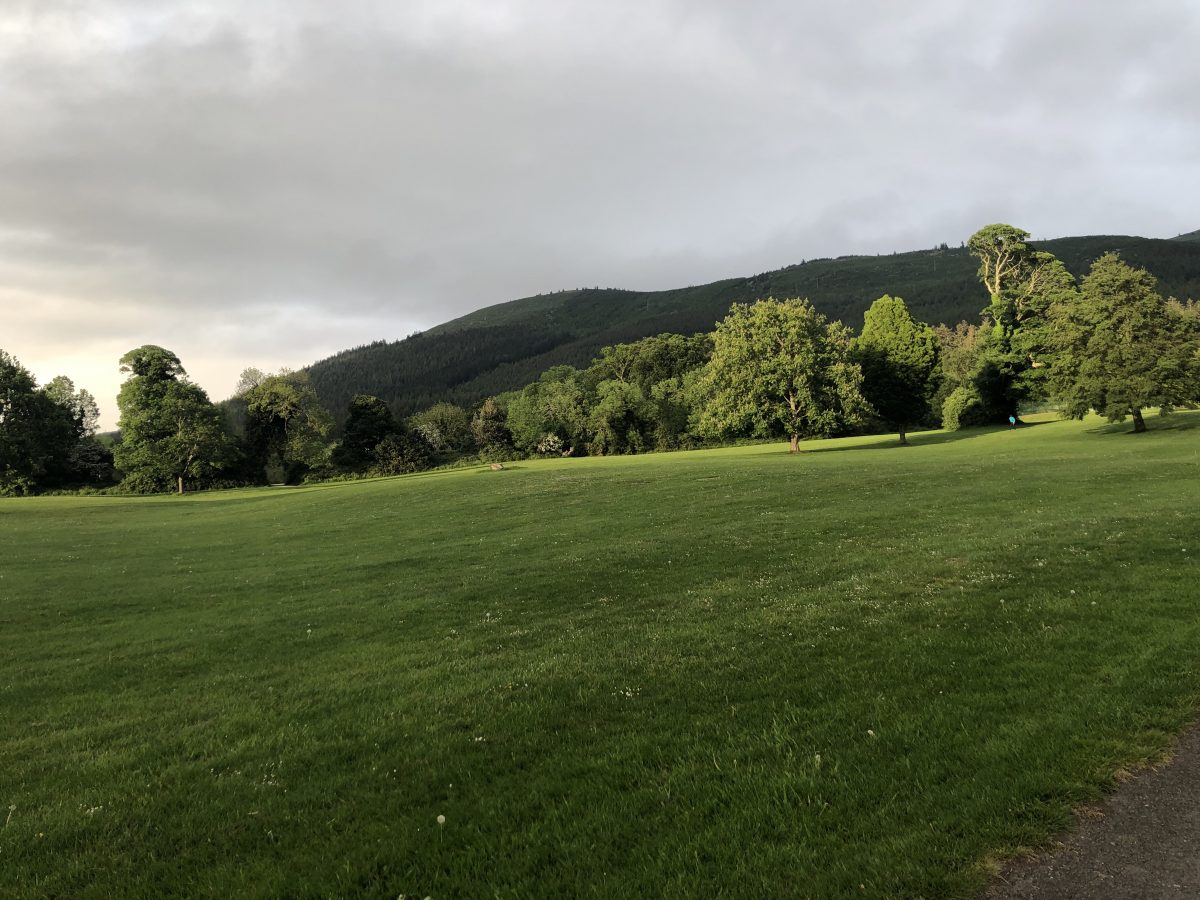 Adam was rightly exuberant. His first way marked way – and indeed his first hiking trip had been completed.
Day Four – Hotel Annalong
After a great night's sleep we heard from John that unfortunately he couldn't join us for camping on Saturday night.
Considering Adam had already seen Hen, I decided it was best to make new plans and take him somewhere different, with a good view but still accessible for his weary legs.
We settled on Annalong Wood, known by our group as "Hotel Annalong" for its relative ease of access, plentiful pitching space and nearby water supply. We took the bus to Newcastle where the car was waiting and I drove us to the Carrick Little track.
We stopped in at a lovely cafe called the Carrick Cottage Cafe for a cup of tea and something sweet. As the name suggests it's a cottage at the head of the Carrick Little track. It's great to see this unique wee cafe thriving, it certainly adds to what is already a great access route into one of the most scenic parts of the Mournes. I'd recommend this cafe to anyone visiting and planning Binnian, Lamagan or the Annalong valley.
As we passed Annalong Wood we found the "hotel" to already be occupied. A large group of fellas enjoying an evening out. Rather than intrude, we headed on up the track to a spot just beyond the forest and pitched the Nemesis 200 for one last night.
The views from this area never fail to impress me. Even after hundreds of trips to this side of the Mournes, the sight of the powerful Slieve Lamagan never fails to fill me with awe. Adam was absolutely blown away and agreed that this was the best view of the entire trip – and a fitting way to round it all off.

The good weather of the bank holiday weekend had brought people out in droves and walkers steadily rolled up and down the track. We noticed head torches on Cove and small fires from other camps at the foot of the valley and the far side of the wood.
The weather was a little unsettled through the night, but the Nemesis 200 took the high winds in its stride, as it is designed to do. We headed back to the car in the morning suitably refreshed.
Adam's first hiking and camping trip was one to remember, with the Mourne Way and Annalong Wood thrown in on the side. It was great to finally introduce my young nephew to some of the sights I have enjoyed over the years and find that he too found them refreshing and good for the soul.