This 10km is a great starting point for anyone wanting an intro to trail running but with the added advantage of only 500ft of climbing and a large section of the route on tarmac.
I entered on the Wednesday before the race and the cost was £18. I ordered a vest and was pleased they had both mens and women's on offer. The vest £20 which was a bit pricey compared to the t shirts at £15. Registration was pretty quick in the Newcastle centre where I picked up my vest as well. I arrived at 6.45pm and it was very busy, lots of people pinning their numbers to shirts and chatting about the route.
This part of a race is always great, I always meet people I know and have a bit of chat about past races and of course what lies ahead.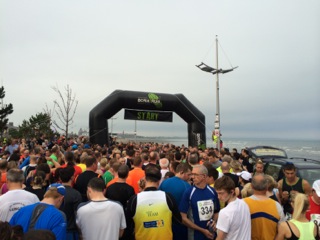 The start is on the promenade and easily found, there was a group warm up which started 10minutes before the race. I was debating if 3/4 lengths were too warm on a muggy night but just went with them. I was regretting this after 10 minutes when the sweat was stinging my eyes.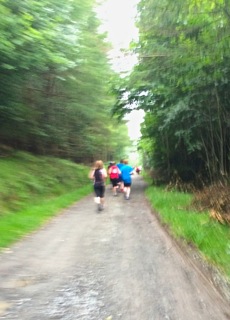 The first 3KM is on tarmac and heads up the Annalong road past the harbour taking a sharp U turn heading round the back of the police station. It's then a left turn unto gravel lanes/roads and the climbing starts. It was probably a 2/3km climb up to the boundary with Tollymore and then some tricky trails for another couple of kilometres where there would have been some good views but the mist was out – so there wasn't too much to admire. The water stop was at the 5km point which was a welcome sight, although it was cloudy and the humidity was high.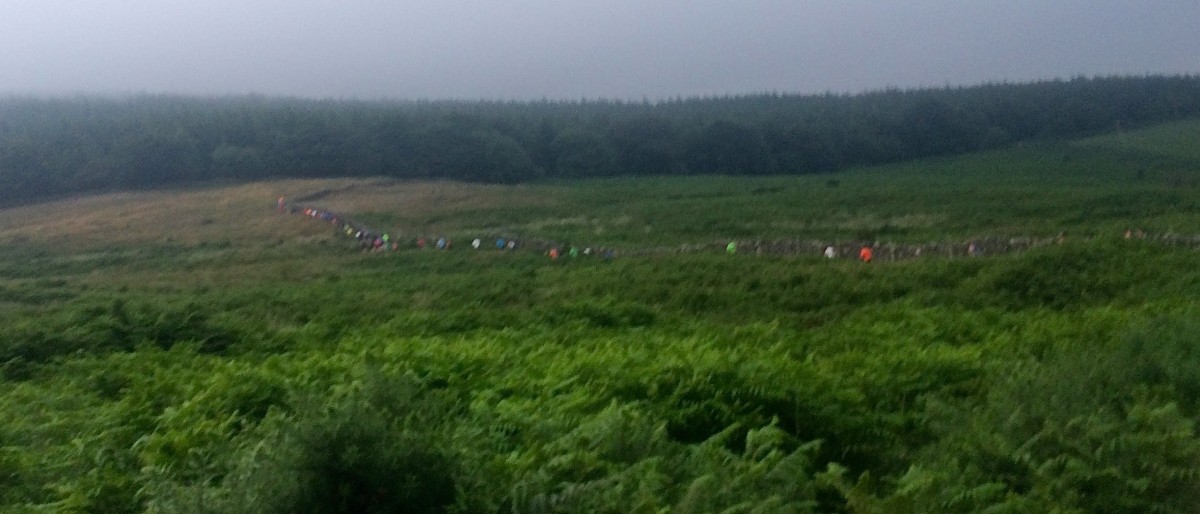 There was a bottleneck at this stage but I was glad to catch my breath, maybe if you are an elite runner pursuing a good time this would annoy you.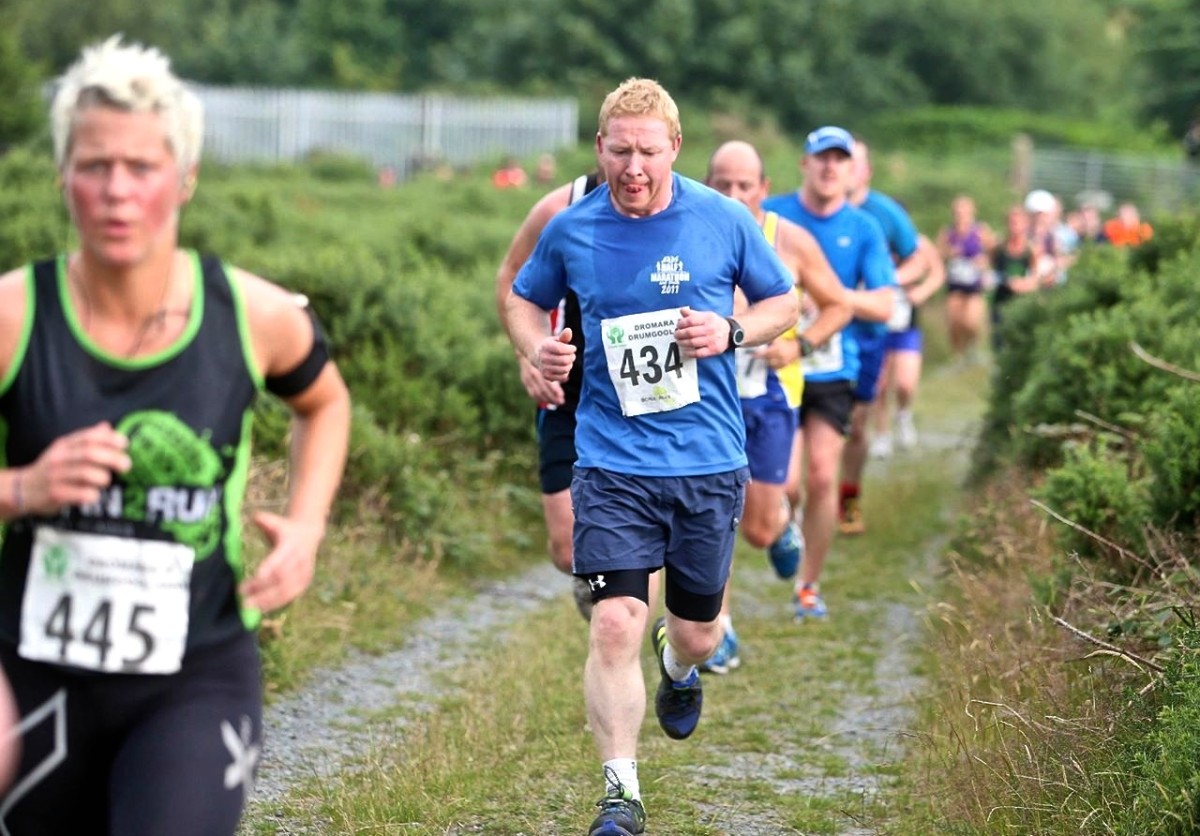 As the saying goes, what goes up must come down and I increased the pace as much as I could firstly on the gravel then on the run through the town and unto the promenade to finish.
The route was excellent, a good mix of trails, tracks and roads. Lots of marshals out to make road crossings easy and the Police had roads closed off to traffic.
The medal was worth it and there was also a free hotdog in O'Hares pub which is right across the road from the start/finish, I stuck with the water and banana on offer.
A great race for anyone who wants a 10km with a difference, the views would also be great if the mist had cleared. I clocked a 54.10 which I was pleased with.