Men's lightweight, flexible walking trouser.
Three season
RRP £56-80 (Size dependent)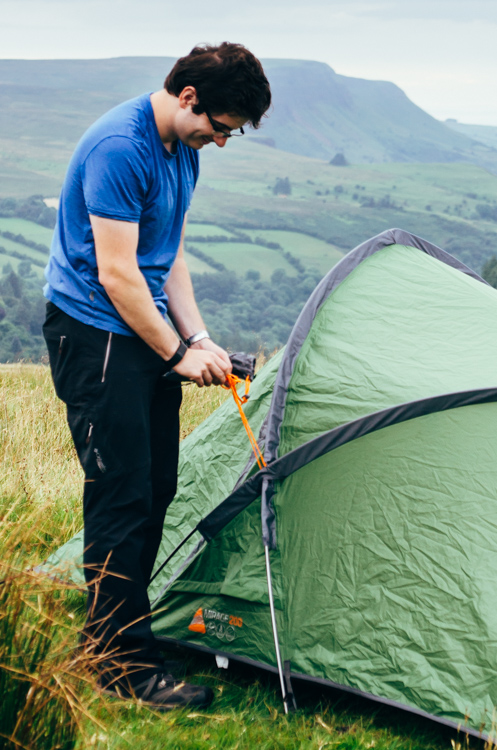 I've been wearing the Columbia Titan Peak trousers on lots of walking and camping trips since April. Here's an overview of the specs/features:
Features
Omni-SHIELD advanced repellency
Omni-SHADE UPF 50 sun protection
4-way comfort stretch
Bonded seams
Integrated removable belt
Partial elastic at waist
Articulated knees
Zippered hand pockets
Zip-closed security pocket
Gusset detail
Trail notes
I've found these trousers to be very comfortable for both walking and chilling out around camp. The lightweight fabric and contour mapping help make sure trousers don't rub or catch on the knees when going up and down hill. I've never felt any rubbing from any of the seams either.
The trousers shed water well and have a decent repellency. They aren't intended to be waterproof, but they do dry quickly if they do get a bit of a soaking.
The lightweight nature of the trousers wouldn't work well in winter without additional insulation, but they're certainly very breathable for three season use. I tend to sleep with my trousers on at camp unless they're very badly soiled with muck from the day's hiking. The fact that they're lightweight certainly helps with this.
There's a diagonal-zipped leg pocket which I've found very useful for quick to reach items like a compass/phone or a bank card while walking through a town. If your hip belt sits particularly low you might find the top of your main hip pockets are unreachable under the hip belt. Unclipping your hip belt to get at your pockets isn't exactly stellar inconvenience, but this is a nice touch which helps you avoid that.
While the bonded seams are comfortable – try to avoid drying these trousers in a tumble dryer except on low, otherwise you could melt the glue and wind up with a seam to re-seal. The trousers dry so quickly that a few hours of air drying is all that's needed anyway.
The Titan Peak trousers have lasted well so far and have provided many fresh/breathable days of walking and evenings of relaxing at camp. Unlike many lightweight trouser options – they have a proper button stud closure at the waist, rather than a weakly sewn button which is liable to fall off.
One feature I can't comment on is the Omni-Shade solar protection. We just don't get the kind of weather here which would burn someone through a pair of trousers, perhaps if you plan on hiking in somewhere like Spain or Arizona this might be a feature worth thinking about, but from my usage I'm not well placed to remark on it either way.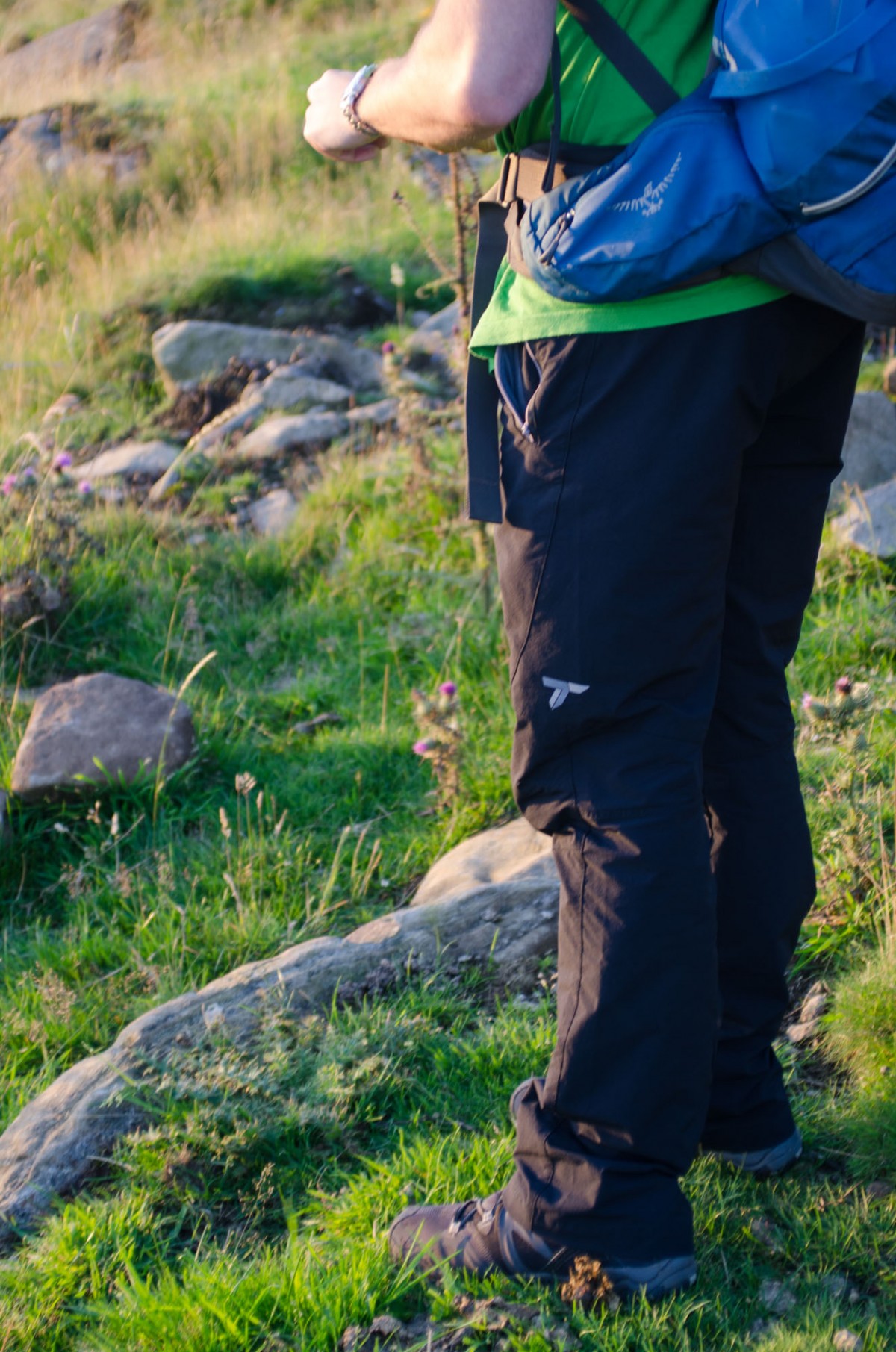 Conclusion
The Columbia Titan Peak trousers are light, breathable and comfortable. They shed water well and dry out quickly. The bonded seems are a potential downside if you're accustomed to tumble drying your hiking gear in one large load. They're for three season use, I wouldn't recommend them for winter without additional insulation in the form of over-trousers or longjohns. They are quite pricey, but during my testing they have served me well.