I simply love these trousers for both hiking and general day to day wear. They are light, comfy and stretchy. I've already worn my way through a pair after a year of constant use (and washing them at the wrong temperature) and now I'm onto my second.
When I was first discovering my love of hiking, I would wear a pair of classic Craghoppers trousers. You know the ones, non stretch, some shade of brown, relatively cheap to buy, which performed perfectly adequately and did the job just fine. It was only as I got a bit more into hiking that I started to notice what annoyed me about certain items of clothing, and what I preferred. One of these annoyances when it came to my trousers, was the lack of stretch. I would find my leg movement restricted by the trouser when I tried to stretch my leg ahead of me, and from here I was lead to buy the Kiwi Stretch, to solve this movement restriction.
Now, three years later and onto my second pair, and I can honestly say these trousers have not only fixed that issue, but removed it completely. The Kiwi Stretch's features that I enjoy the most are:
Stretch (Obviously)
Lightweight
Great Price
The trousers fit well and sit nicely over the top of your boots. I would describe the trousers as close fitting, but nothing uncomfortable, just enough to stop any material flapping too much  in the wind. There is obviously loose parts of the trouser, but nothing like a cargo pant or some of the more classic versions of Craghoppers.
They feature two regular pockets and one bigger leg pocket on the right hand side. This bigger pocket is the same size as an OS map, as if it has been made for it and will hold one perfectly.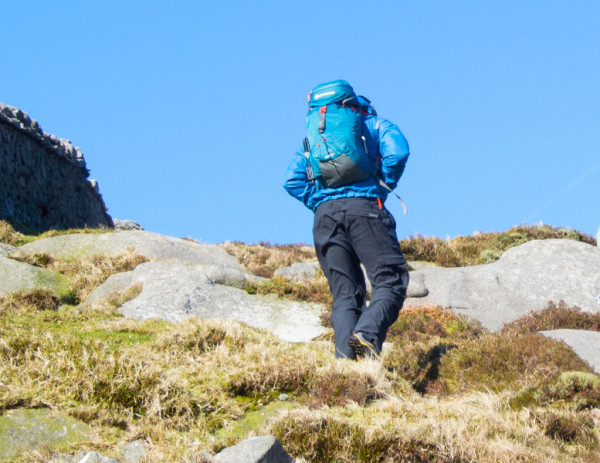 I found that these trousers are great for not only hiking on flat ground, but especially when going up steep hills. You can move your legs without restriction, for example, when you're taking a step up a particularly steep section, that at some points your knee is nearly at your chest when you take those upward steps. These trousers don't stop you doing that, there is stretch everywhere, not only at the knees and crotch.
This stretch also means that the trousers are easily rolled up at the leg and made into shorts, which is great for warm summer days, or when crossing bogs. The picture below shows the trousers rolled up during both of these situations!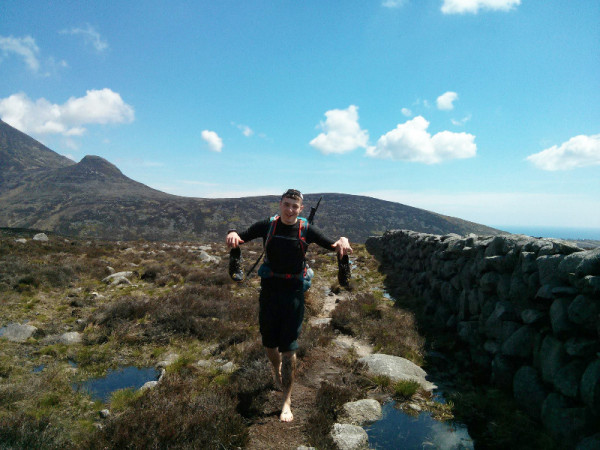 Another use of being able to roll up the trousers is when climbing (I only hold a basics knowledge of climbing), but on the odd time when I do climb, I prefer to roll my trousers up to my shins, to stop any trouser legs hanging about around my shoes.
The weight of these trousers is claimed to be 500g, and while I haven't weighed them myself, I could judge that this seems an accurate statement. Because the trousers are so light, it means that it is very possible to keep them as a spare pair in your pack, if you feel like doing so.
While the trousers are not waterproof, they do stand up well to light showers, and will dry quicker than other heavier materials. That said, when they are completely soaked though, they do get heavy and they can lose their shape. I found that when wet, the trouser leg became slightly longer, meaning I stood on the bottom of leg when walking. This didn't mean the end of the world, but it did cause a slight annoyance. An annoyance that could have been solved by tucking the trouser legs into socks, or by wearing waterproof trousers in the first place.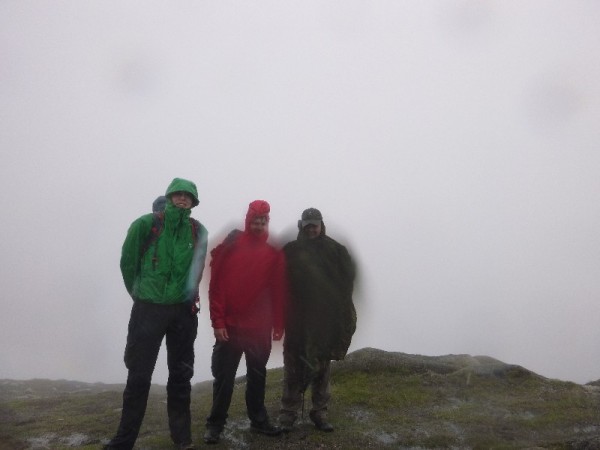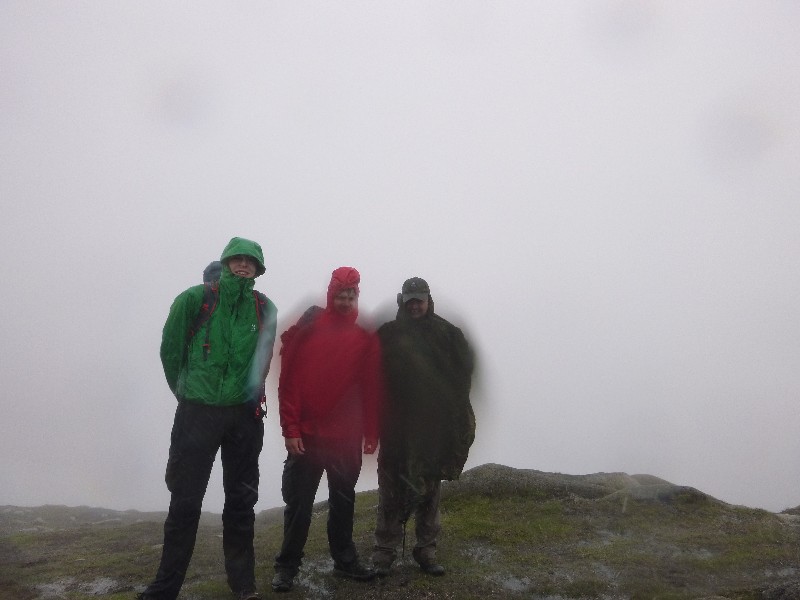 When washing the trousers, you do need to take care. They must be washed at a low temperature i.e 30°/40° C, otherwise they can and quite possibly will lose their shape and become baggy over time. This is because of the material the trousers are made out of, it just can't stand up to a hot wash without losing the elasticity of the shape. After time when this elasticity is lost in the trousers (usually due to incorrect washing temperatures), holes can begin to form in the material. Keep in mind that this happened me after prolonged use and abuse and from washing them at the wrong temperature (a lesson learned the hard way). When the trousers are washes as they should be, this won't be a problem. This is proven by the fact there are no signs of ripping on my second pair, which I have been washing at a low temperature.
In regards to how windproof the trousers are – I personally find that my legs are not as susceptible to the cold as other parts of my body, so therefor don't mind a little less wind protection on my bottom half. The trousers do block out light winds, but will not stand up to strong gusts which you might encounter in colder seasons, but then you're not buying these as a pair of winter trousers, there is a winter lined version if you want that. So if you do get cold legs and need something warmer on the bottom, then this trouser might not be for you, but there is a winter lined version which provides better insulation. I haven't tried the winter version so can't tell you much about them, other than that they are not much dearer than the standard version. Cold legs – buy the winter version, or wear long johns beneath.
The price of these trousers has to be one of their biggest selling points, they usually retail for around £40, but with a bit of looking about, it is not uncommon to find some places selling them on offer at £20. For a pair of hiking trousers that's very hard to beat. They definitely punch above their price tag. Would I pay £40-£50 for a pair? Yes. Would I have a look around first to see if I can get them cheaper, and therefor make them an even better value trouser – definitely.
Overall I love my Craghoppers Kiwi Stretch, and they're my go to hill walking trouser for nearly every trip. They breathe well, have great stretch and can cost as little as £30, I can't argue with that. I recommend them 100%.
Buy online
This product is available for purchase at craghoppers.com