For some time now I've wanted a proper two man tent, as I feel that my current two man tent – the Wild Country Zephyros 2 is a struggle to fit one man and kit, never mind a second person. With that in mind I began my search for a tent I could share with another person and still have at least some room for kit.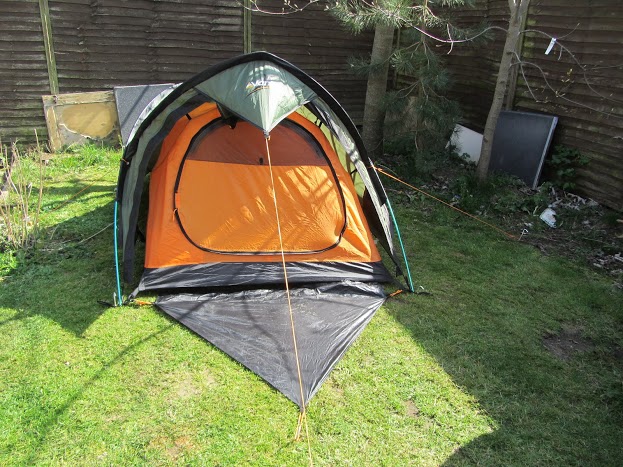 Firstly I had to examine what my requirements were for a new tent, if I was camping alone I would need to consider the tent's weight and size and if I was camping with someone else, I had to consider the available space.
Some of the things I wanted from my new tent were:
I wanted a tent I could use in all terrains
I wanted a tent weighing under 3kg.
Greater space and easy access.
If possible either a geodesic or semi geodesic shape.
Within my budget of £160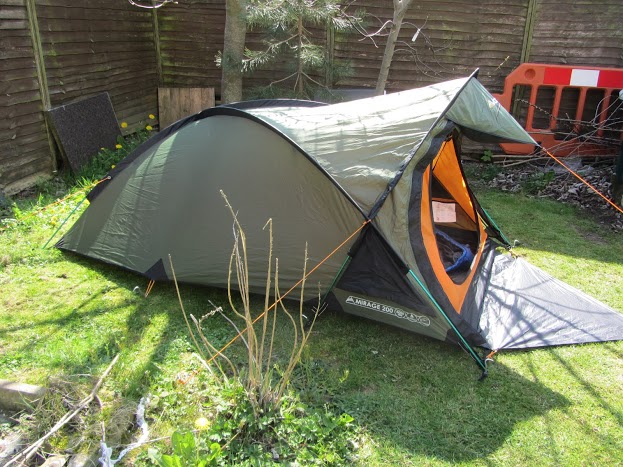 I am a firm believer in not buying on impulse and shopping around to find the best price, so after lots of searching I had narrowed my choice down to the Vango Banshee 300 and the Vango Mirage 200. After further inquires I chose to go with the Vango Mirage as its semi geodesic tent shape was a feature that was high on my list.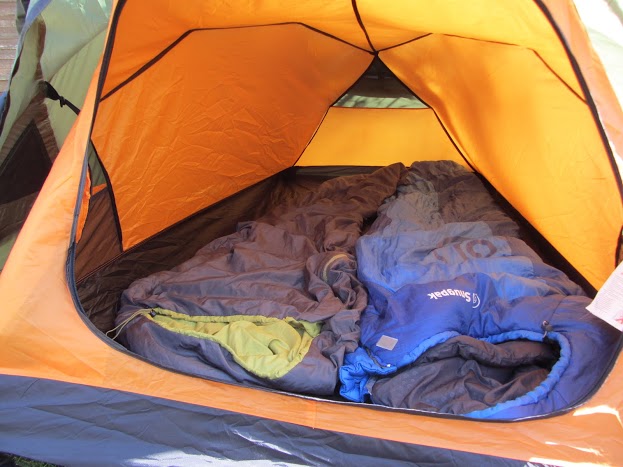 Like any impatient child staring at Christmas present under the tree I had to put the tent up the day it arrived, so a back garden pitching was in order.
There are three poles to the Mirage, two longer poles which criss-cross over themselves to form the main shape and a third bend arched poles that creates the entrance.I found the tent very easy to erect and never needed to consult the instructions .One of the first things I discovered was that the tent can be moved around once pitched, if the ground is unsuitable, then simply move somewhere else and secure down by using the pegs.
The Mirage weighs in at 2.75 kg, which I thought was a great weight for the price, and can be split in two between partners if need be.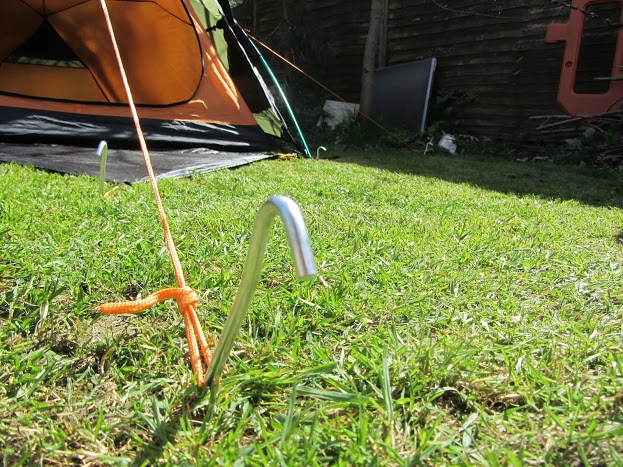 First impressions:
Like:
Dislike: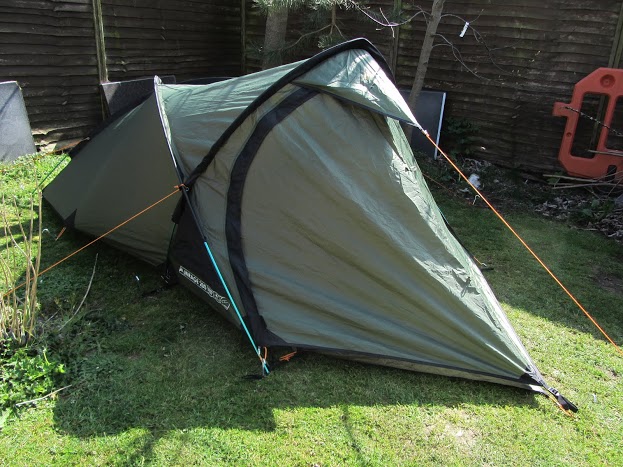 For the full review on the Vango Mirage 200 check back with Hikersblog some time around December. I am sure by then I'll have pitched it in all terrains and weathers and can comment on its performance in the field.