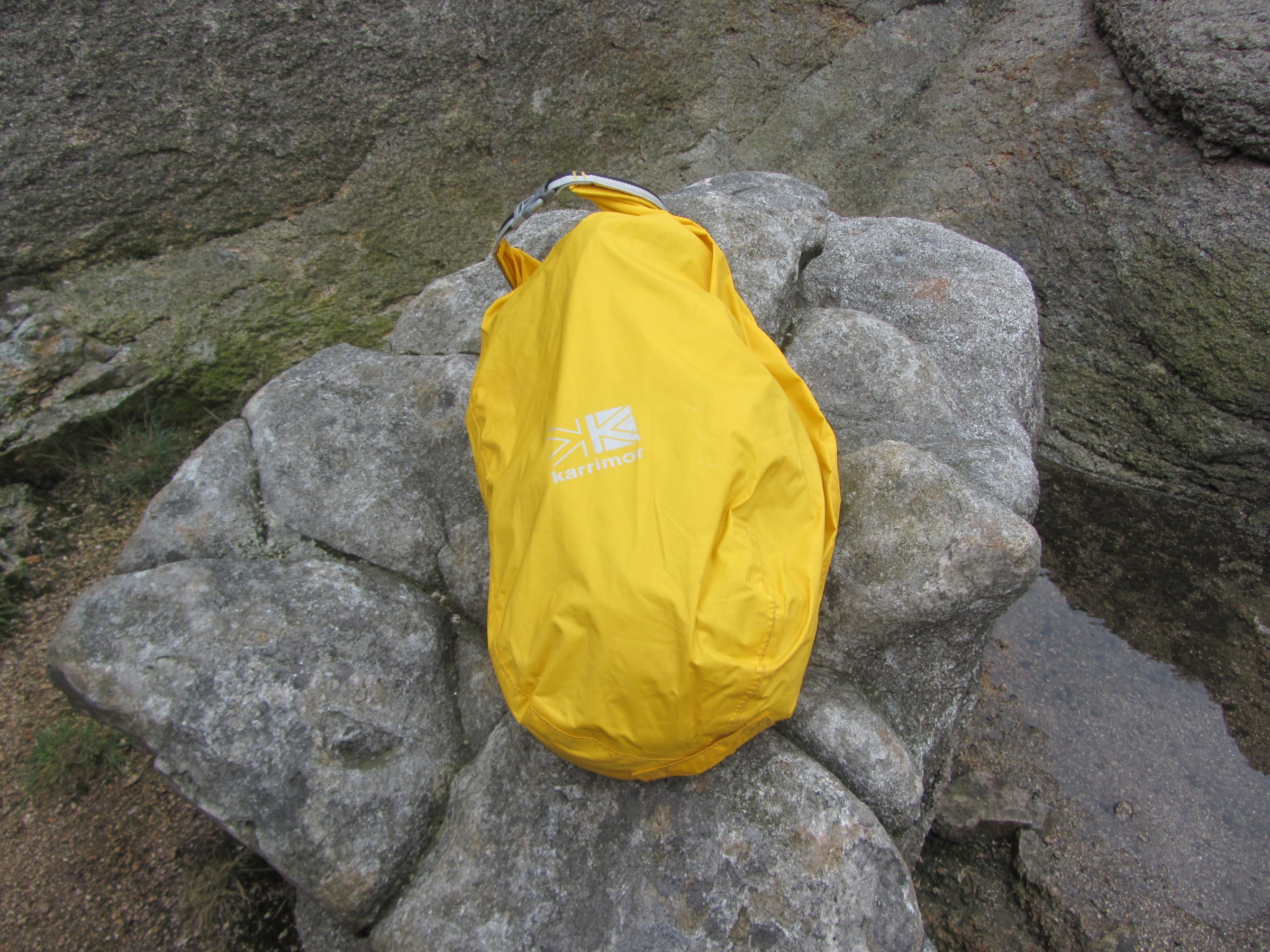 For some time now I've been using a number of Karrimor dry bags to store my kit in while on treks and camps. In addition to improving my organization by packing certain items into particular bags I also liked the idea of the waterproof protection the dry bags offered.
I selected four different sizes;
Green/15 litres: Ideal for storing bigger item such as waterproofs, extra clothing.
Yellow/10 litres: Good size for a sleeping bag or two person tent.
Orange/5 litres: I've been storing items such as cameras, phone, extra batteries, when packed down its the right size to fit into most top rucksack pockets.
Red/ 2 litres: I found this dry bag perfect for use as a first aid kit, keeping all those dressings, medications, safe and dry.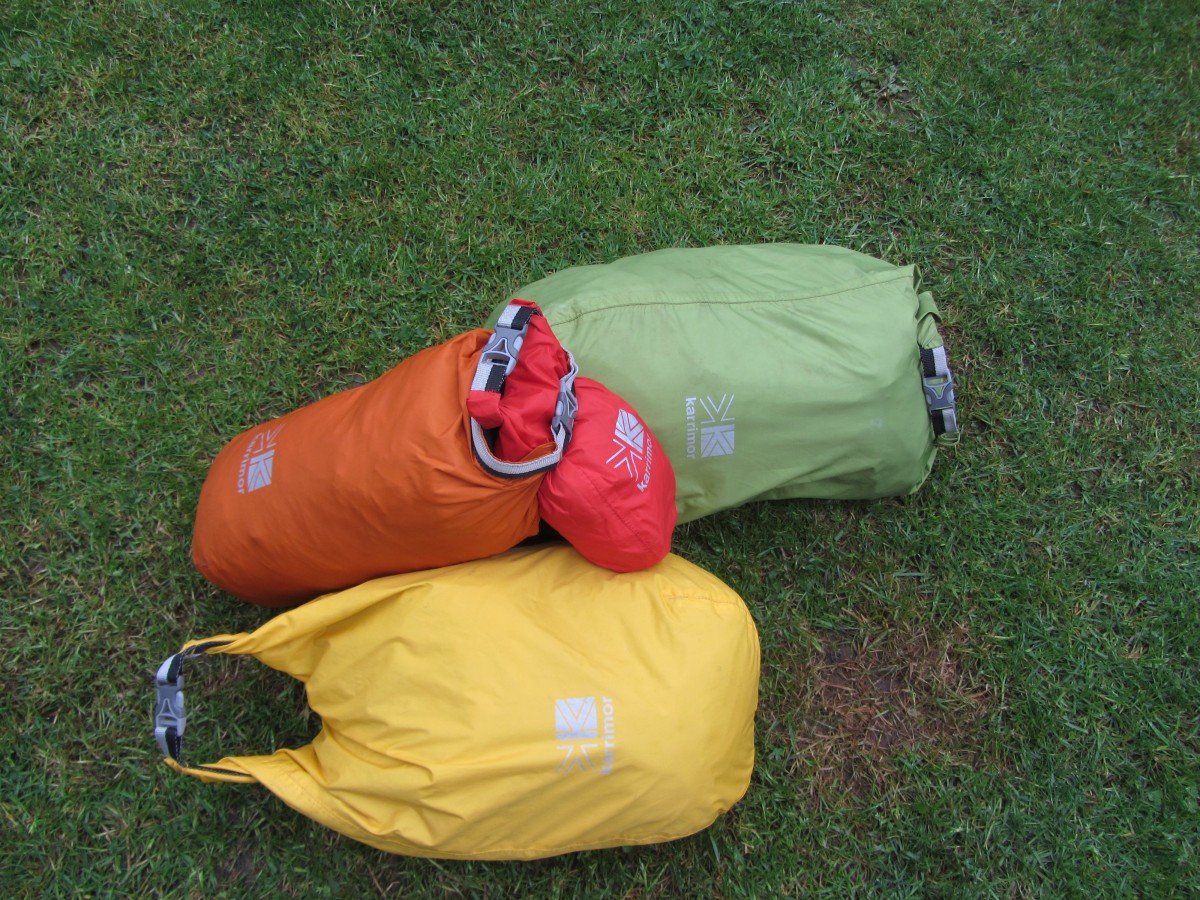 The karrimor dry bags are constructed from nylon taffeta and feature tapped seams with a roll top closure and 10,000mm hydrostatic head. Whether I'm using a full 60-litre pack on a multi-day trek or simply spending a morning trekking in the hills I now pack my kit using the dry bags.
In addition to keeping my kit dry they serve to keep all my items within three to four very handy bags for example when I need my camera I reach for the orange bag which is stored above the larger bigger green and yellow bag in the main compartment of my pack. I've also used my yellow dry bag to store my tent on occasion, strapping it to the underside of my pack.
Top tip on creating the waterproof seal:
When you have packed your waterproofs or extra clothing into a dry bag and you roll down the bag for closure you normally find you've trapped air into the bag. Try rolling the bag from top to bottom first to expel the air, before rolling from top to bottom for closure. When storing sensitive electronic items, consider leaving some air in the bag for impact protection.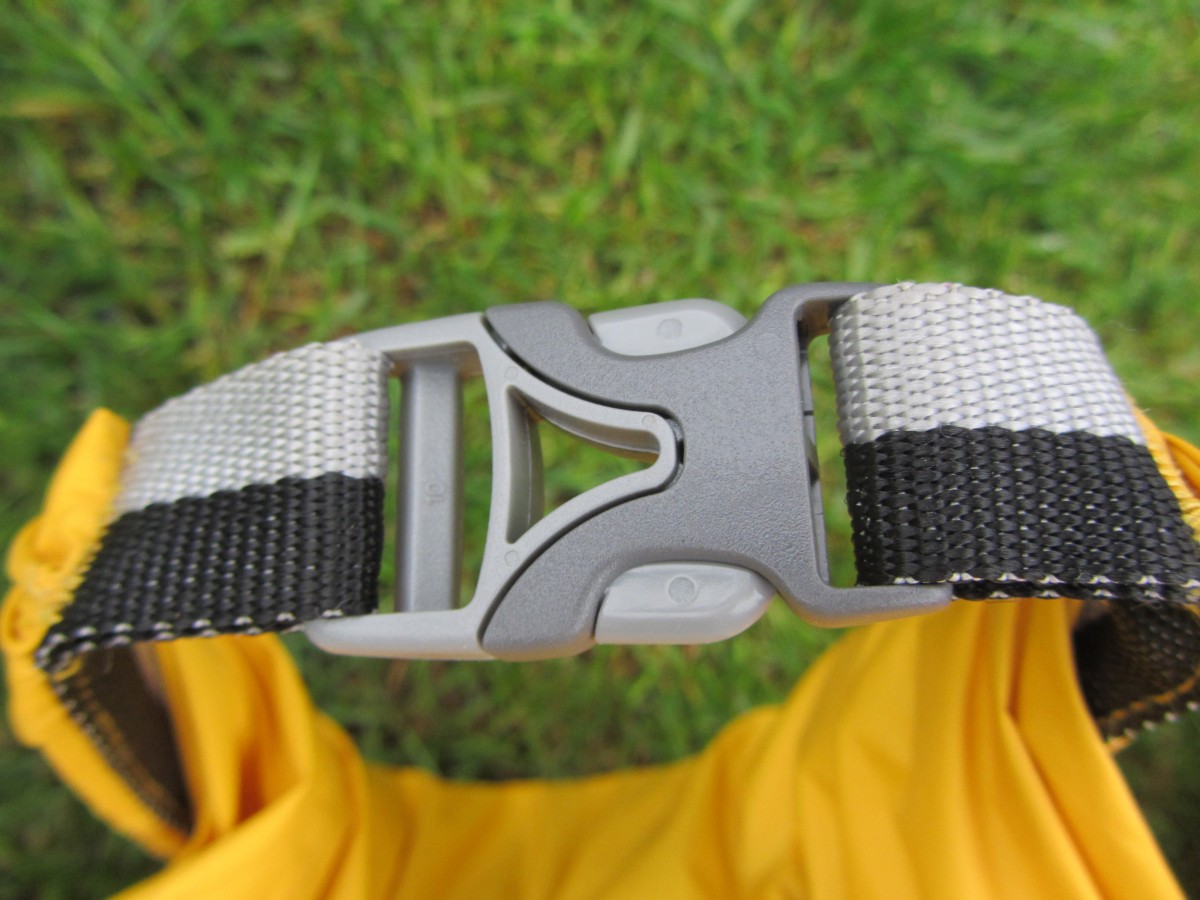 Here's an example below.
The Karrimor dry bag range is available from 70 litres right down to 2 litres and ranges in price from around £7.00 for the largest to £3.00 for the smallest. I managed to get my four for £ 18.00 so considering then not only keep your kit dry but also help to organise you camping, hiking experience id say they're well worth the investment.