FOLLOW YOUR FEET TO 'GIVE BACK TO NATURE '
KEEN & RESPECT THE MOUNTAINS KICK OFF 2015 ENVIROTREK SERIES IN SNOWDONIA NATIONAL PARK, NORTH WALES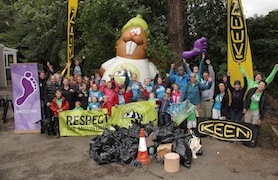 Spend some time 'Spring cleaning' the Great Outdoors and enjoy a rewarding afternoon of fun outdoor activities by joining one of KEEN & Respect the Mountains
Envirotrek Clean Up Events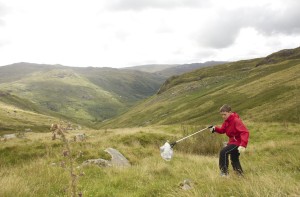 With over an estimated 100 million visitors to the Alps alone each year, popular European mountain destinations are subjected to considerable environmental footprint and are in need of on-the-ground action to clear them of waste in order to maintain their natural beauty and enjoyment for generations to come. The Envirotrek is a fun 'grass roots' initiative, involving tourists, local volunteers and businesses that addresses this need, providing a feel good community experience, simply 'spring cleaning' the mountain environment and hiking through the hills to see who can collect the most litter. During the 2014 series, some 613 volunteers signed up over six events, amounting to a monumental 1220 hours of hands on clean-up time in the hills. Their brilliant efforts resulted in a jaw dropping 5120kg of waste being cleared – including 459 refuse sacks and an assortment of waste being removed from the mountains.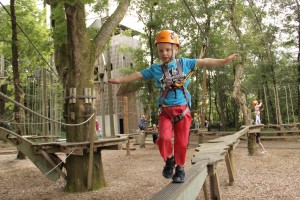 2015 marks the 7th consecutive season of the Envirotrek Clean Up Series, and takes place across various European mountain destinations including the United Kingdom, Germany, the Netherlands, Czech Republic, Austria and France.
This years UK event kicks off the eight date series and will be hosted in the stunning Snowdonia National Park in Llanberis, North Wales, on the 24th May 2015.
The family friendly programme will kick off around 10am, with volunteers walking a track and collecting rubbish and waste. Group leaders are allocated and all participants will be provided with cleaning and safety equipment and fully briefed with a safety talk.  The Clean Up finishes at around 12.30pm, with volunteers being rewarded for their mornings' efforts with a delicious bbq lunch on the hill. Participants then get to spend the remainder of the afternoon enjoying a range of fun outdoor pursuits organised by the Envirotrek leaders, which will include climbing, rope climbing and a water based activity. There's even a chance to win some great prizes including KEEN footwear and gifts for the best or most unusual rubbish found (previous candidates have included mattresses and even a car door!), with the days event closing at approximately4pm.
PRACTICALS:
MEETING POINT
10am – 24th May 2015
Padarn Adventures, Padarn Country Park, Gilfach Du, Llanberis, Gwynedd, LL55 4TY
Children must be accompanied by a responsible adult. Robust, comfortable footwear is recommended (such as KEENs of course) and participants are advised to bring
water, sunscreen and an all weather jacket.
REGISTRATION
Entrance for this event is priced at £10 per adult and £5 for children under 12 (though is free with those showing proof of purchase of a pair of KEENs in the last 30 days – don't forget your receipt!).  Secure your place now by registering online at:
www.respectthemountains.com/envirotrek
Can't make this date  – why not visit an Envirotrek on your European Holidays this Summer?! The schedule for the seven remaining events for 2015 are:
20 June – Landgraaf, the Netherlands
21 June – Eifel, Germany
28 June – Schoorl, the Netherlands
12 July  – Freiburg, Germany
14 July – Mayrhofen-Hippach, Austria
22 July – Samoëns, France
20 August– Cesky Raj, Czech Republic