The storm is a waterproof, robust head torch with plenty of features.
Several months back my old faithful Petzl head torch went on the blink for the final time. Armed with a handful of gift vouchers I set off shopping for a new head torch. I was very impressed with fellow Hikersblog author Ed's Petzl Nao head torch but the price tag was above what I wanted to pay. Having never previously owned any Black Diamond products I somewhat hesitated in purchasing an unfamiliar brand but with the ethos of "nothing ventured, nothing gained" I decided to buy the Black Diamond Storm head torch.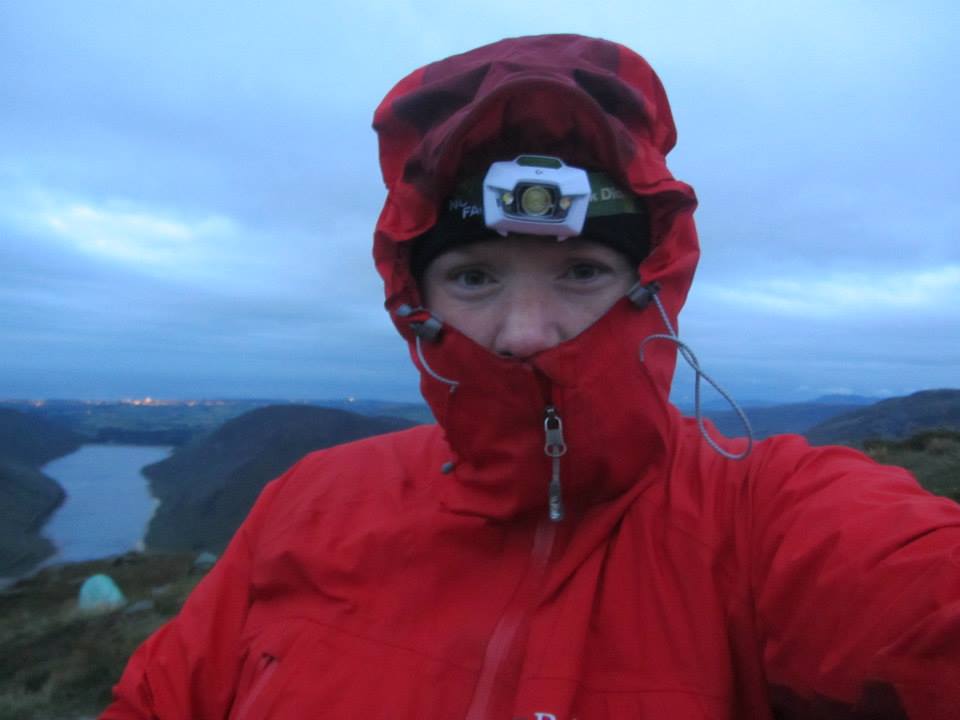 The Storm headtorch has a multi functioning lighting option ranging from:
Full power quad power spot light- good to 50/60 meters
Dimmed side light – Provides good all round trail use.
Flashing side light – Useful for making others aware of your presence.
Dimmed main light – Useful when the max spot light beam is too strong.
Red night light – I struggled to use this function on a number of occasions and ended up just using the spot light as it failed to provide with enough light to even read the map.
To activate the head torch simply press and hold the power button. Located on the side of the lamp body is an indicator showing battery strength during powering up.
At less than £40 the Black Diamond Storm certainly offers a quality build with varied lighting options. The Black Diamond head torch brightness is rated at 160 lumens, which gives a good strong beam. I found using the full beam drained the batteries quicker. I used it on max beam on a number of occasions I found that 6 hours was the maximum time before the beam weakened. At 112g the storm is certainly not the lightest head torch available but unless you're weight conscious it's fine.
Measured against its performance in the field the storms reliability overshadows any issue I had in regard of weight. The main beam was definitely stronger than my previous head torch the Petzl Tikka. The Tikka had a light range of 30 feet, with the storm this was at less doubled but I struggle to see it reaching Black Diamond's 70m max distance rating.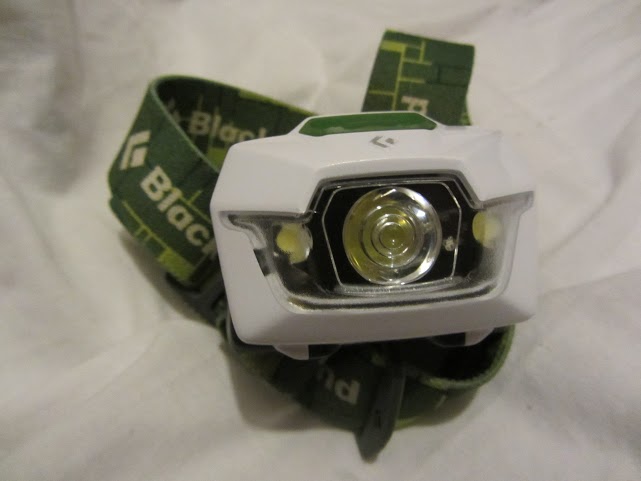 Another important, but often overlooked aspect is water resistance. While I don't intend to submerge the torch, resistance against heavy rain is very important. The storm head torch is waterproof up to 1 Meter, which more than covers any concerns I had. The four AAA batteries are housed behind a waterproof seal in the front lighting unit and fasten shut by a screw given that important watertight seal.
The storm's body itself has a very robust feel to it, which I really like. I really like the fact that I don't have to worry about its vulnerability like I did with the Tikka Petzl. The storm's elastic strap is easy adjusted to fit any head or indeed a helmet if pot holing or climbing. Power tap technology allows east transfer between lighting functions. The storm is a waterproof, robust head torch with plenty of features.
Pros- Great all round multi function head torch, easy to use with robust waterproof design,
Cons- Heavier than other head torches in its class, heavy battery use of max spot beam.
Close proximity beam: 6 / 10
Battery life:  6/10
Weight: 5/10
Ease of use: 8/10
Battery type: 4x AAA
I'd recommend the Black Diamond Storm as a reliable multi function head torch at an affordable price. Maybe it's not the lightest head torch in its class, but with such a difference in lighting modes and a robust design the Storm is certainly a quality head torch.
BUY NOW FROM AMAZON
If you like the look of this gear, please consider purchasing from Amazon via the link below. We receive a small referral fee at no cost to you if you do. Please also be assured that this in no way affects the content of our reviews, you'll see these purchase links in the products we hated too, just in case you disagree with us!