There are some days that I feel like leaving the house to go hillwalking covered head to toe in waterproof overalls, wearing big boots and ready to do battle the elements. There are however other times when I feel the need to strip away the extras and wear only the bare minimum of what I feel is needed. When I do feel like going lightweight and minimal I leave my trusted boots in the house and instead wear my Vivobarefoot Breatho Trails.
If you have never heard of these trail shoes before, I'll paint you a quick mental picture; imagine a mesh trainer without the padded sole and instead replace the sole with a tough rubber that can bend with your foot. You might already be wincing at the thought of removing the padding from beneath your feet and the ankle support from around your leg, but don't dismiss the idea just yet, just like every piece of gear it has it's advantages and disadvantages.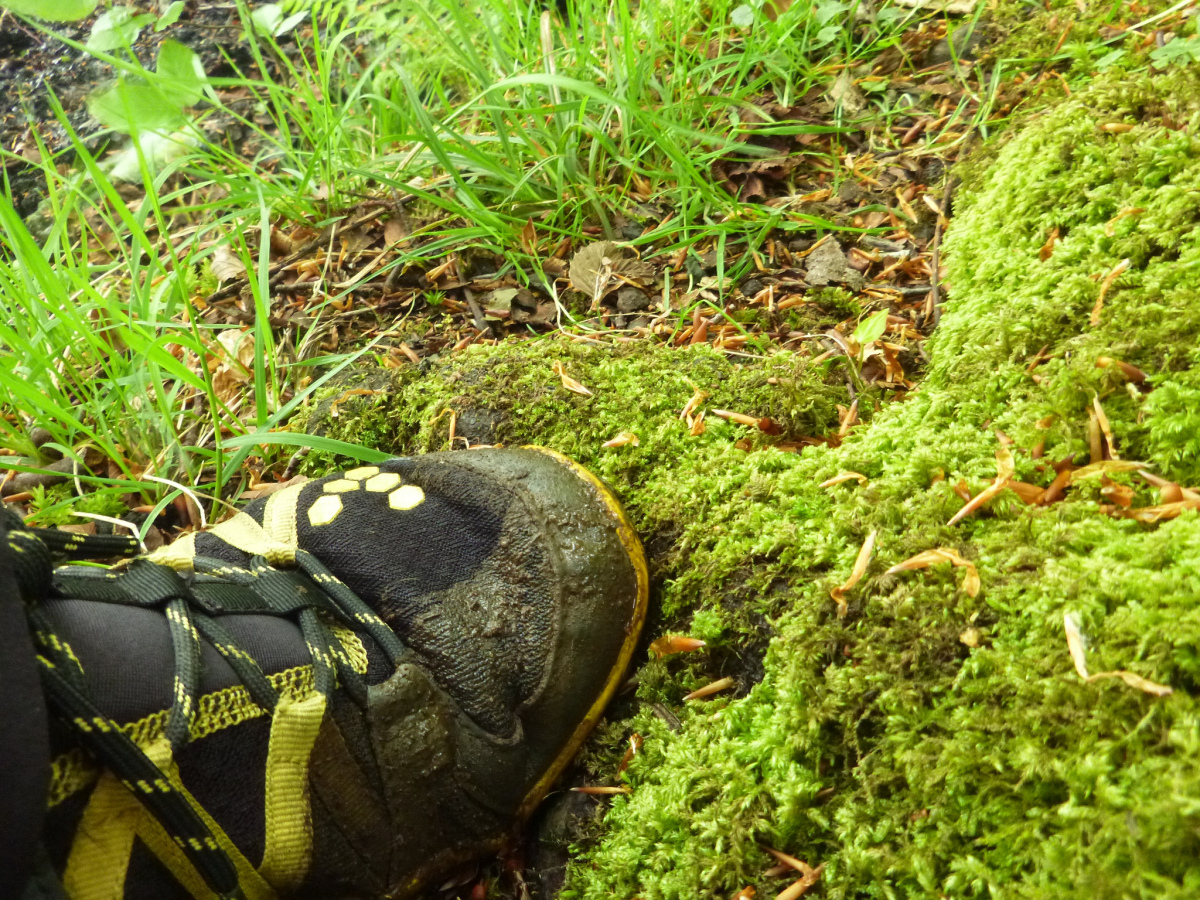 The soles of the shoe are thinner and don't offer as much protection from sharp rocks and uneven surfaces, but on the other hand the thinner sole is much more flexible and allows you to feel the ground beneath your feet – something I've found personally has improved my balance. The lack of ankle support might make you think it makes it more likely for you to sprain an ankle, but I've found it the other way around. My ankle muscles have gotten stronger when the support has been removed and add this to the enhanced feel of the ground beneath you and I've yet to sprain or even go over on an ankle while wearing them, and I have worn them on some tough terrain. The quality of the shoe is high however as these shoes are so light and minimal I have found that they do wear out quicker than others, which is nearly to be expected. None the less I have worn these shoes to destruction by continuing to wear them when the padding of the ankle has rubbed off and by wearing them with holes in the mesh of the shoe. The Beatho Trails also dry very quickly as there is little material to soak in any water – which is good as you should expect these to get wet if you are wearing them hillwalking, they are as waterproof as a paper bag. All part of the experience some might say!
I wore these shoes mostly without socks – mild weather permitting – as I found it much easier to let your feet breath when all that is covering them is a mesh material. I can hear the cries already. A hillwalkers nightmare, "What!? No socks? You're going to end up with blisters." but thankfully, and I can only speak from experience, I have never once gotten any blisters as a result of wearing these shoes, and I have worn them on rather rough terrain for quite the extended period of time; 16 continuous hours around the Mourne Wall if you're wondering.
In the end it was the Mourne Mountain Marathon that finished off the life of these trail shoes after two years of faithful service. They are currently beaten and stretch sitting in a cupboard being used as an old spare pair of shoes. Will I be buying another pair? Most likely indeed. I've enjoyed wearing these shoes and I enjoy the freedom they offer over heavy boots – I can definitely recommend them.
BUY NOW FROM AMAZON
If you like the look of this gear, please consider purchasing from Amazon via the link below. We receive a small referral fee at no cost to you if you do. Please also be assured that this in no way affects the content of our reviews, you'll see these purchase links in the products we hated too, just in case you disagree with us!
Men:Women: