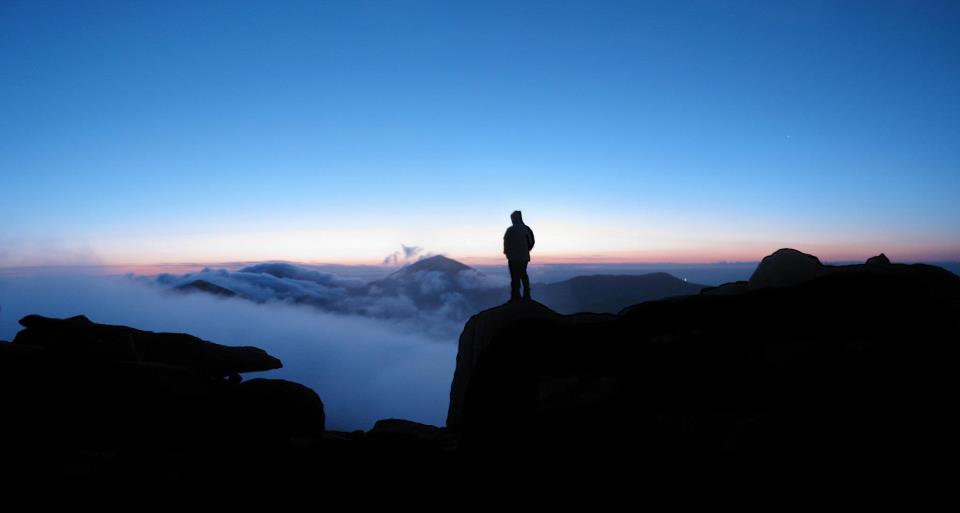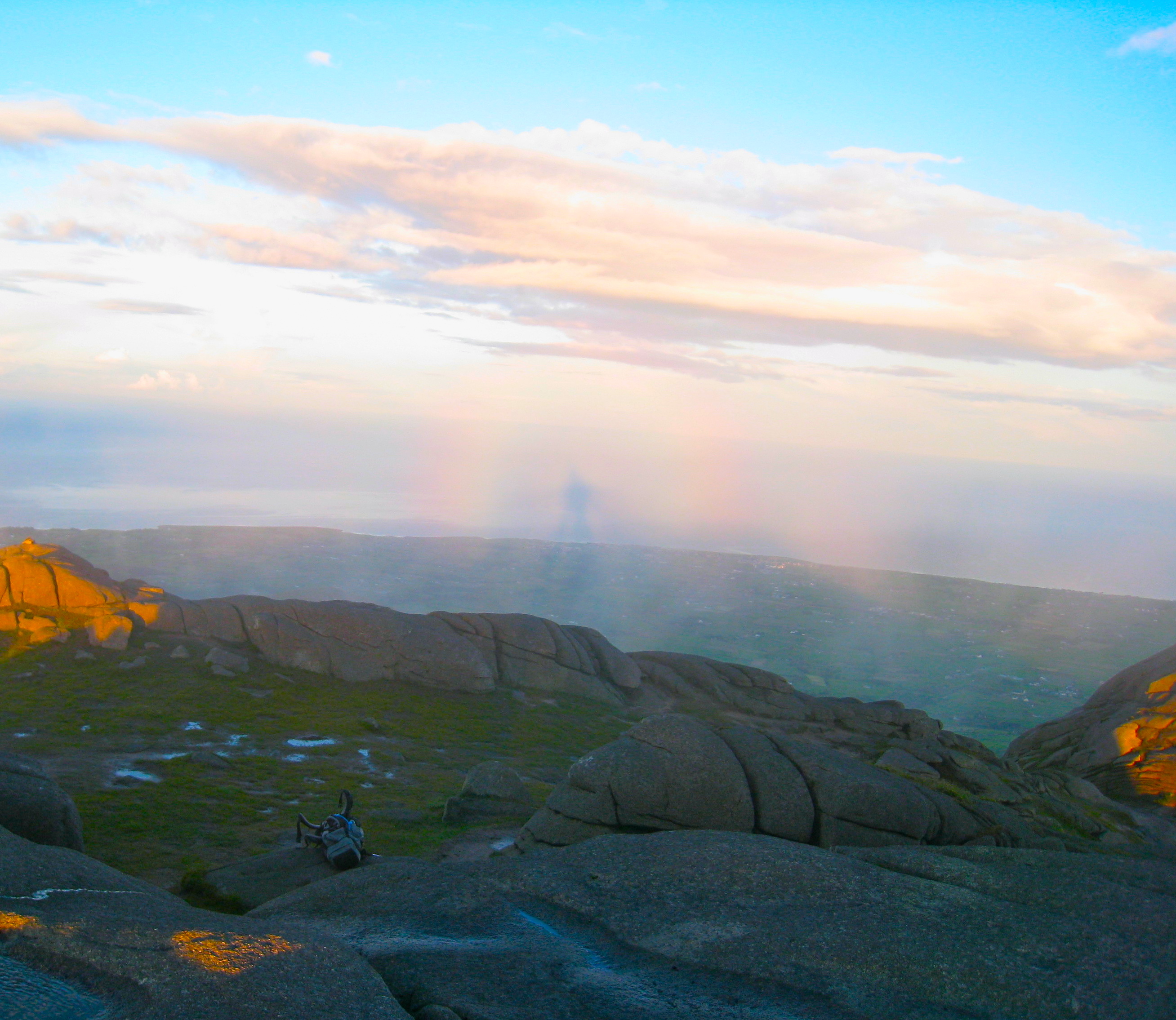 Last July I was joined by around 15 friends when we summit camped on Slieve Binnian in the Mourne mountains. We set off at around 5pm parking at the private car park near Carricklittle which anybody can use for a few quid.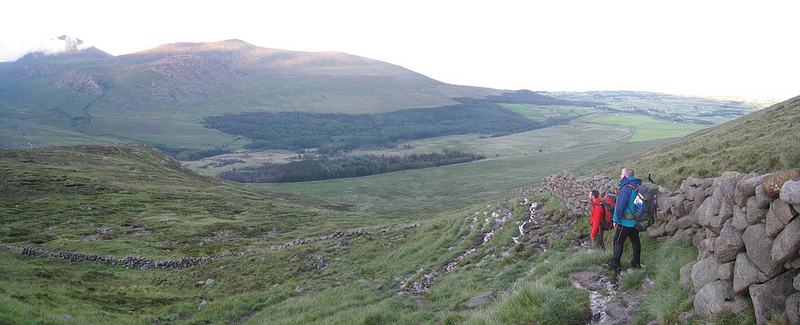 It was a fine dry evening & we would be ascending Binnian by the more traditional route of following the wall that leads toward the summit, the start of this ascend is quite forgiving to those less fit, glancing back at this point I could see in the distance some of the group that would be joining us on our camp.

Now for those of you that don't know me I don't do "hurry up" when I'm in the mountains. It's not that I don't want to be physically challenged, it's just I've always felt an almost spiritual connection when I am in the hills – the poet William Henry Davies really sums it up:
What is this life if, full of care

We have no time to stop & stare…
After around half an hour we reached the much steeper section where you'll notice the walls crosses over itself, and it was at this point we caught our first glimpse of Binnian Lough.
After that somewhat demanding pull over that steep ground we finally reached Binnian's mighty rock crowned summit. Now ahead of most of the expected group we clambered around the Tors admiring the setting sun over Carlingford lough & beyond towards the Cooley mountain range.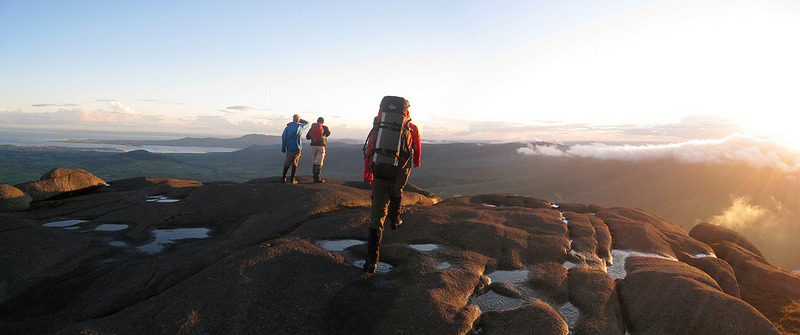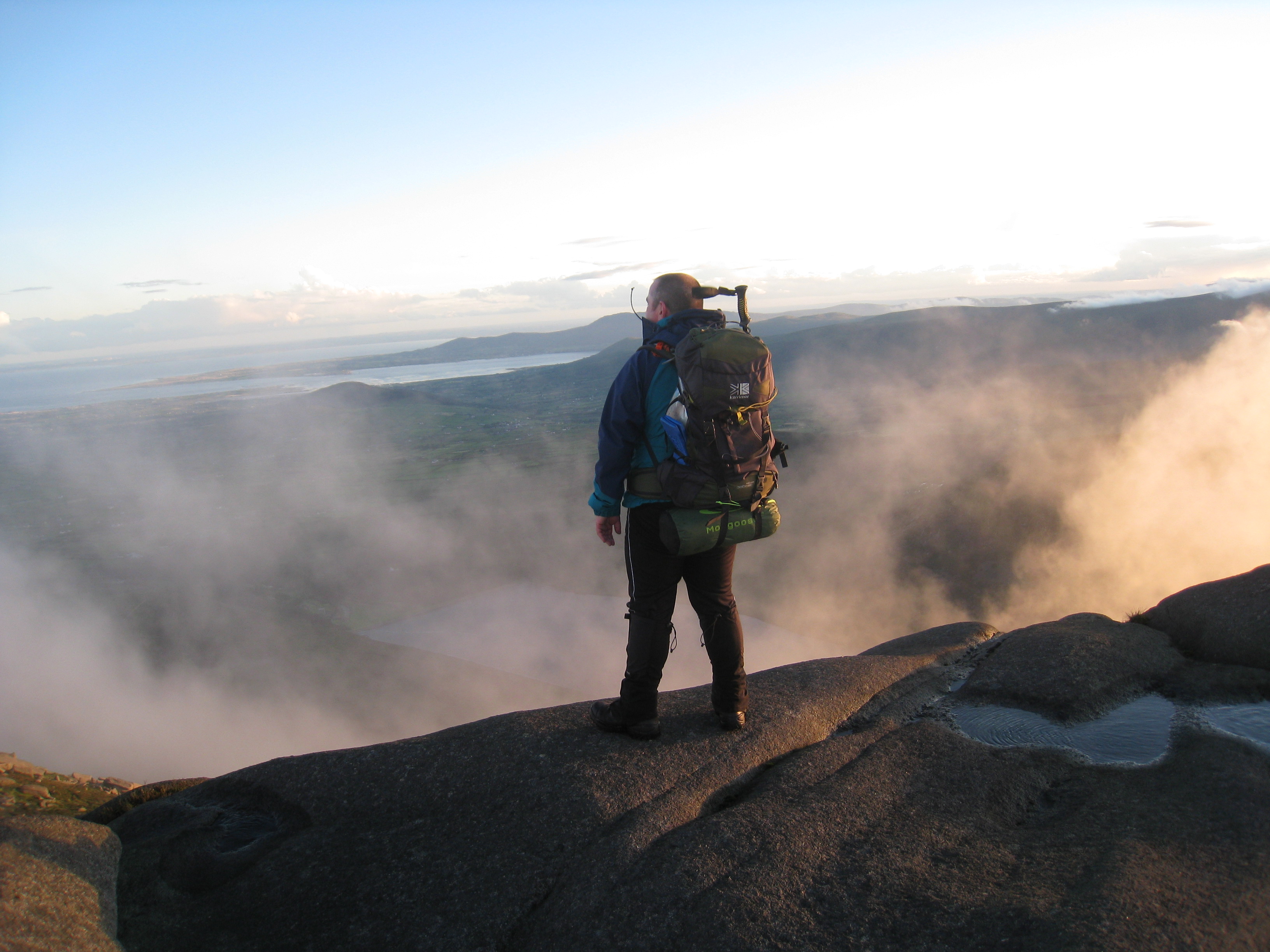 Now as more of our group reached the summit and in the vanishing light we pitched our tents and set about cooking an array of campsite foods, which mostly consisted of meat dishes, steaks & sausages.
The weather somewhat closed in around us towards midnight, but the craic was good and we managed to keep our camp fire burning until around 1 am.
Having had my fill I settled down for a few hours shut eye in my Gelert mongoose tent. Sleep came quickly and I should have slept all night if it had not have been for our little night time visitor: Mr Fox – who was having a good 'auld hoke around everyone's tent.

I've always been a poor sleeper and once I am awake I am up for the day. It was now around 4.30 am and I could see dawn approaching from across the Irish sea. Of all the sunrises I've witnessed this was undoubtedly the best I'd ever seen. Mounting my camera on my hiking pole I captured the rising sun and the clouds that held fast to the mountains.
By this time a few other campers were awake and joined me watching the day approach, within a matter of what seemed like an hour the sunrise had worked its magic and it's golder light disappeared to what now was a crystal blue sky.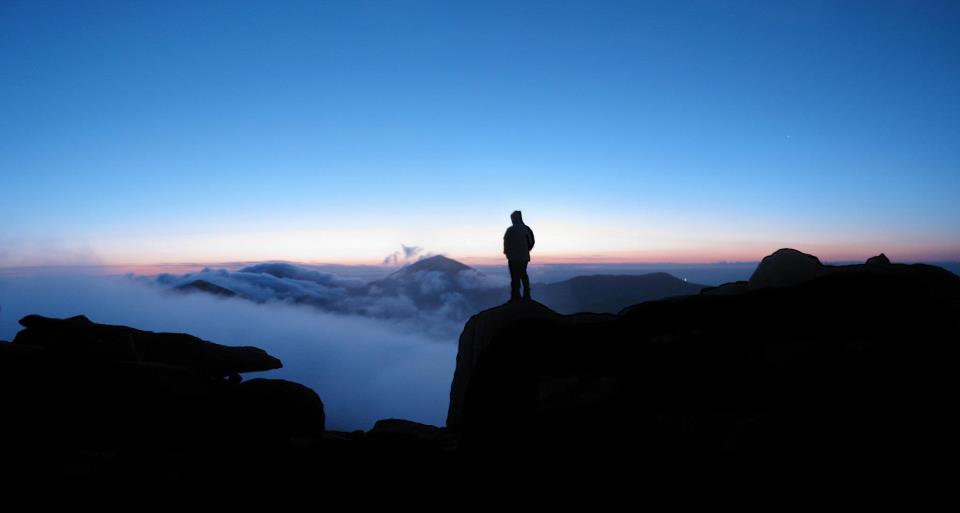 Breaking camp later that morning we parted company with most of the group descending back down the same route. As for us, our route was via the North torr & the Slieve Binnian – Lamagan col. With every step I took towards home I felt closer to the mountains than I'd ever felt before and was truly lucky to have had such a good experience.