I knew next to nothing when I first stumbled out alone into the Mourne Mountains with no idea, no equipment and nothing to sustain me except that golden beginners enthusiasm. Luckily one piece of kit was about to come my way that would change everything.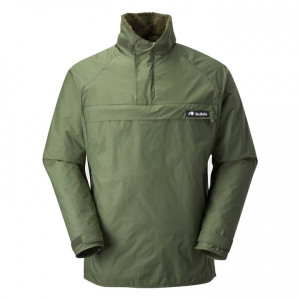 My first purchase in the field of outdoor clothing was a Buffalo "Special 6" Mountain shirt and it has been a constant companion to me on everything outdoors ever since. I completed the Mourne Mountain Marathon wearing that Buffalo jacket, walked the Mourne Wall wearing it, cycled across Ireland wearing it, walked the Camino De Santiago in Spain with it. I even spent one night out in the snow on a hillside shivering in it: that night the Buffalo most probably saved me from a trip to the hospital.
The main selling point of the Buffalo Special 6 Shirt is simply that it can be worn for all those activities that require control of heat, moisture, sweat and windchill. Hiking, Skiing, Climbing etc
Usually Coats come on, then off, baselayers are pulled on and off. The constant battle for climatic control distracts from the adventure. With the Buffalo you simply slip one on and you're set. The excellent breathability of the Pertex and Pile, coupled with zips at each side of the torso mean that you can meet any eventuality with no need for changes of clothing.
The map pocket centred in the chest area makes a perfect feature for quick navigation and a clutter free, sleek, existence in the hills.
The Joey pouch style pockets in the belly of the shirt also make for handy access and no shortage of storage space.
The Buffalo Special 6 shirt is stylish, practical and most importantly has been tested and relied on by reputable people in the most hostile of environments. Designed by and used extensively by special forces soldiers the shirt is also much loved by mountain rescue services and professional outdoors people.
Despite all this the Buffalo has one feature that begs for further development, one aspect that would make it hands down the ultimate one stop outdoor garment: that aspect is waterproofing.
The Pertex shell on the Buffalo will hold small showers of rain at bay for a while but as a garment it is shower proof only. Sustained moisture leads the shell to cling to the body and in a downpour soon you are soaked to the skin. Strangely tho the pile material retains it's warmth even when wet. Here the Aqua Therm Pile lining comes into it's own. I have been often soaked through in torrential rain however remained warm due to the Aqua pile.
With a price tag of around £120 pounds the Buffalo Special 6 Shirt isn't an impulse buy however, for me, the price is a non-starter for discussion. For the quality and the life span of most units the Buffalo is a quality investment and one that will last (A decade of heavy use is not uncommon with a Buffalo…many users report theirs lasting longer).
On this note however the following points should be borne in mind for care and repair of the Buffalo:
-The Pertex Shell does not like sparks from the campfire. It will tolerate a few but as with any clothing avoid sparks from the campfire.
-The Pertex Shell also is vulnerable to sharp rocks, fences and the like.
-Buffalo stand over the product for a lifetime guarantee. For small repairs such as little rips and burns as above Buffalo will provide you with a repair kit for free. Iron on patches will have it good as new.
– I am the singularly most wreckless and clumsy man I have ever met with equipment. Despite this my Buffalo has only a few small scuffs and one small rip. This is after 4 years of heavy use (I even wore it Caving!)
In short if I had only one piece of kit to recommend for the outdoors it would be the Buffalo Special 6 Shirt. It keeps you warm, dry (ish) and most importantly can be thrown on and forgot about leaving you the freedom to get stuck into your own adventure.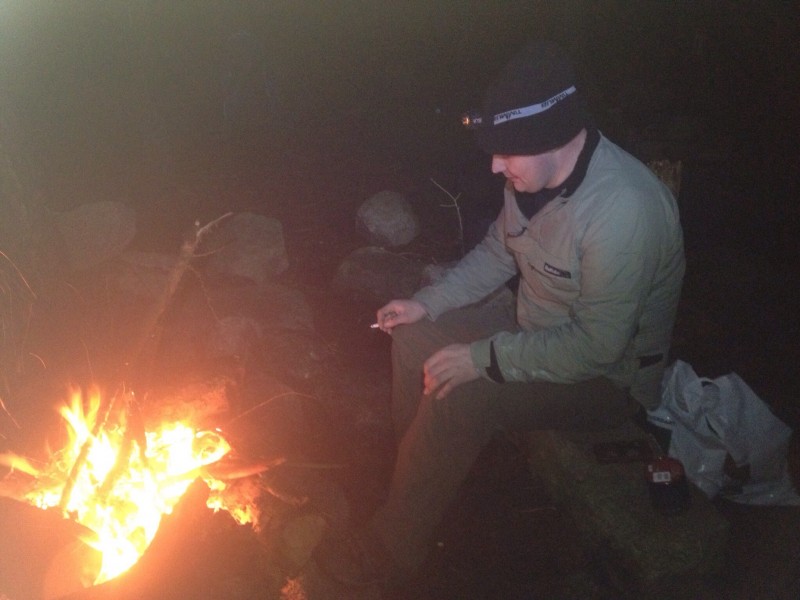 BUY NOW FROM AMAZON
If you like the look of this gear, please consider purchasing from Amazon via the link below. We receive a small referral fee at no cost to you if you do. Please also be assured that this in no way affects the content of our reviews, you'll see these purchase links in the products we hated too, just in case you disagree with us!

Find a bargain on eBay
The special six smock often sells lightly used on ebay for as low as £20.