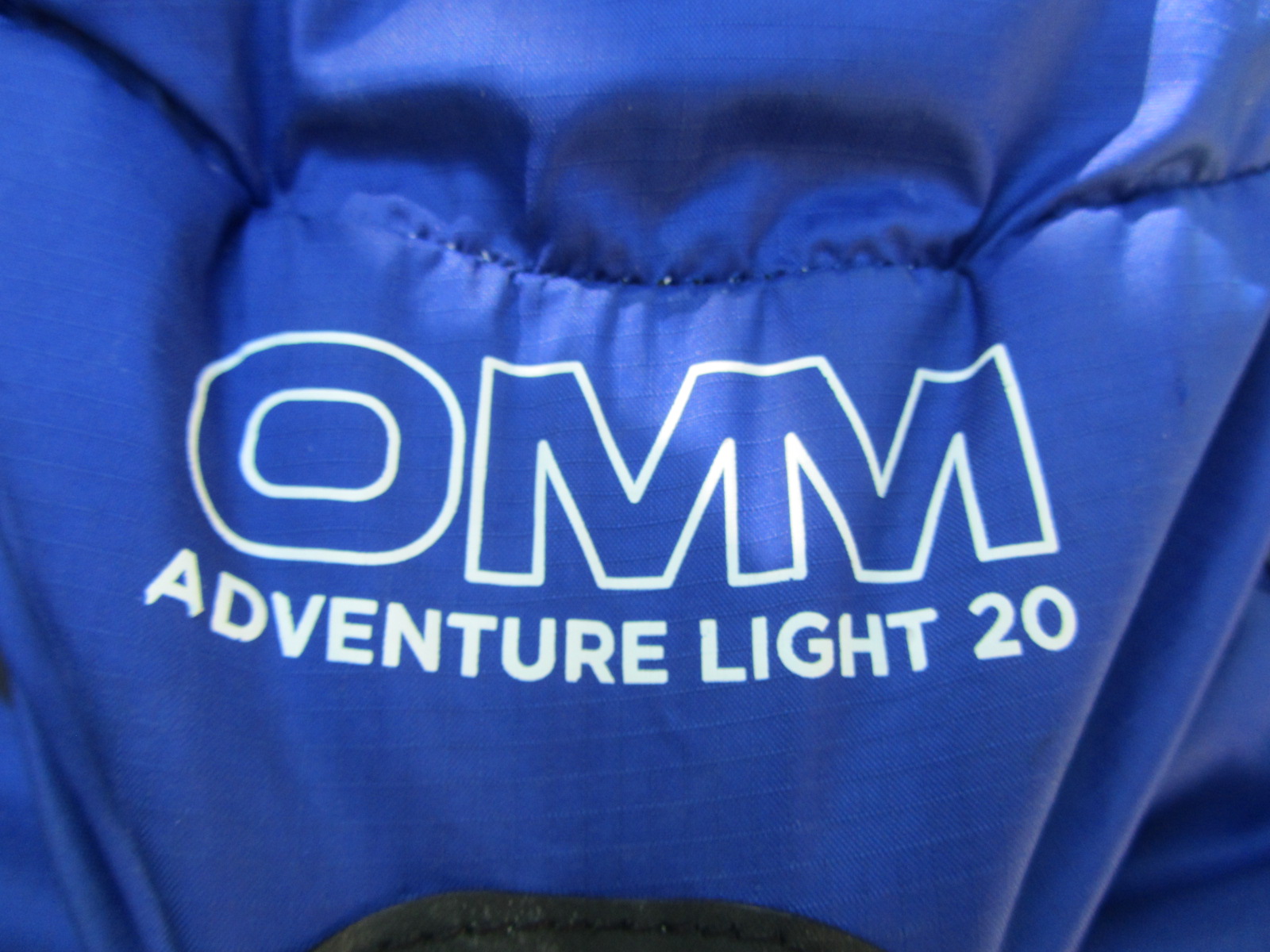 OMM (Original Mountain Marathon) portray this 20 litre pack as a stripped down running rucksack aimed for fast paced days out, but how does it perform as a daysack for those less adrenaline addicted hikers that prefer a trek in the hills?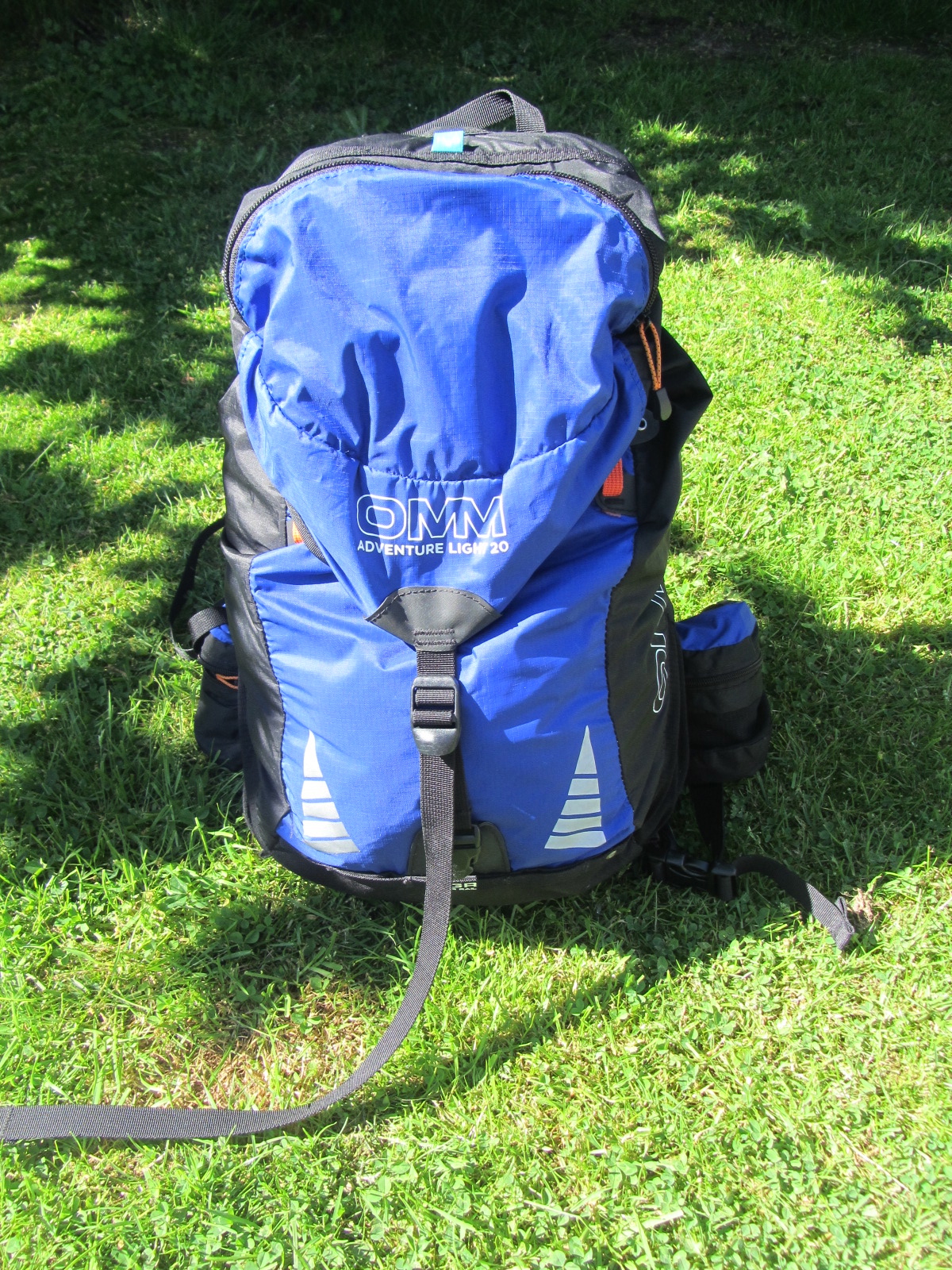 The adventure light is indeed a no frills pack; with one main compartment, one hood compartment & two very handy waist band pockets. It has simplicity in design some might say. Having owned an adventure light for over a year now I've had the opportunity to field trial the pack in a number of terrains with different demands asked of it – from day hikes in the mountains to multi-day trials through forests.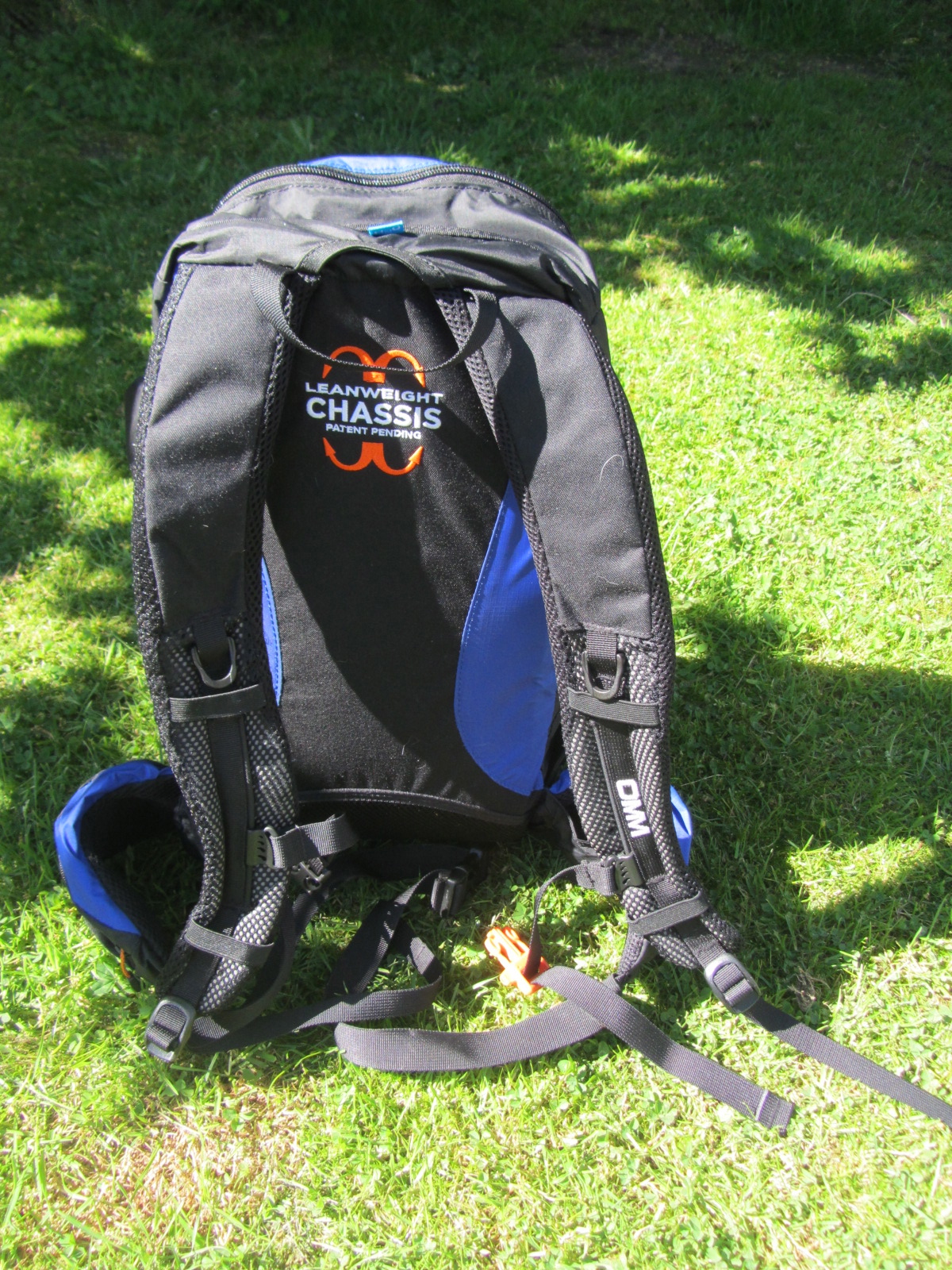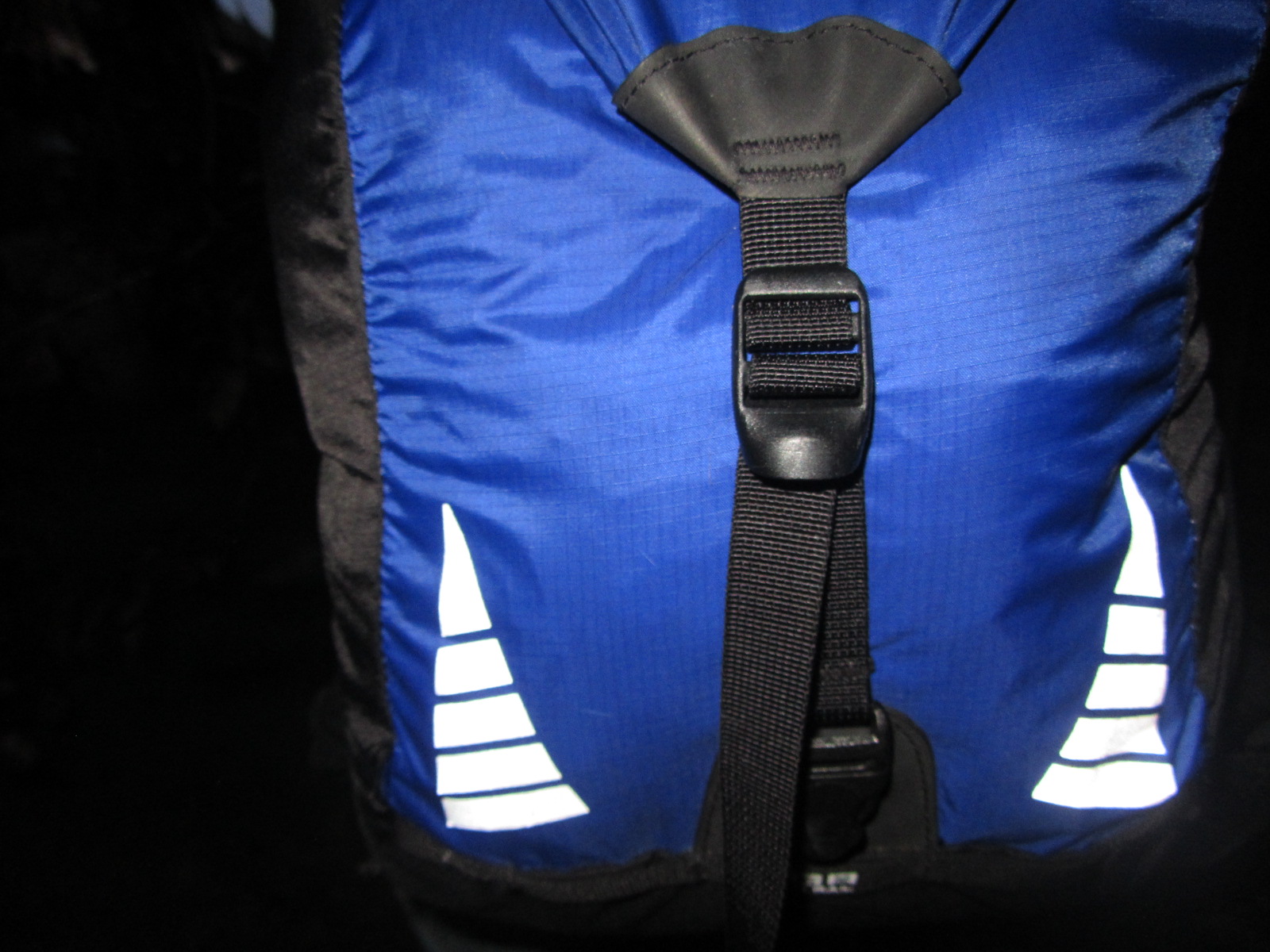 Personally I don't like fussing around searching through numerous pockets & compartments looking for kit and so ease of packing is important- can I put my hand on kit when I need it? The answer is simply yes.
The first think I liked about this pack was just how little it weighed, a mere 485 grams. I remember thinking surely something so light is made from unsuitable material & would never last, well I was totally wrong as over a year later it's as good as the day I got it, no tears and no loose stitching.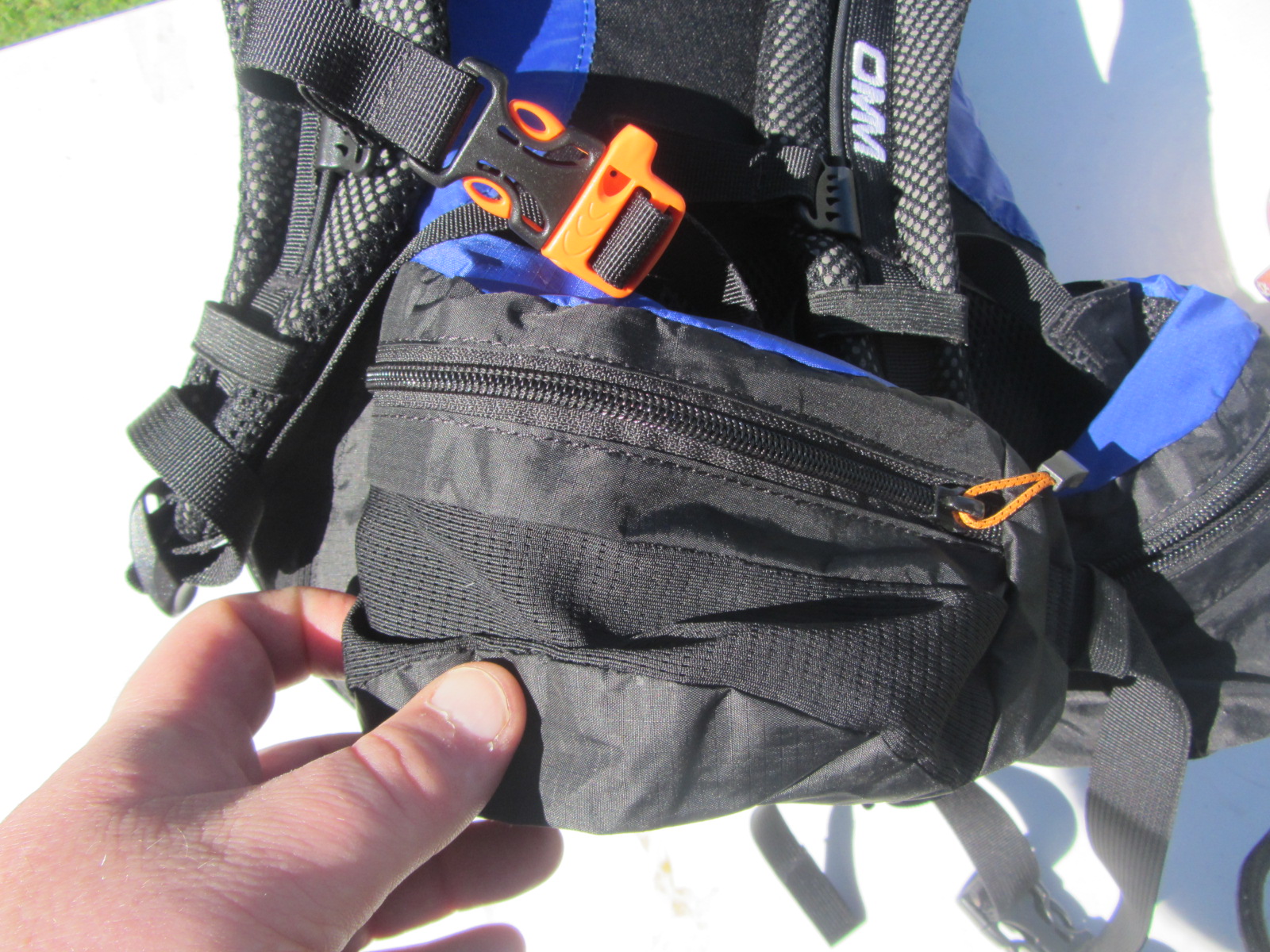 For me personally I always like to ensure my chosen backpack is comfortable to wear & easy to adjust as there's absolutely no point using a bad fitting backpack as it would only will be uncomfortable and would cause you no end of back pain. Both the adventure's waist & chest straps are easily adjusted with no sticking of straps or fasteners also the adventure light has an emergency whistle built into the chest strapping, a handy feature for those concerned with carrying too much weight.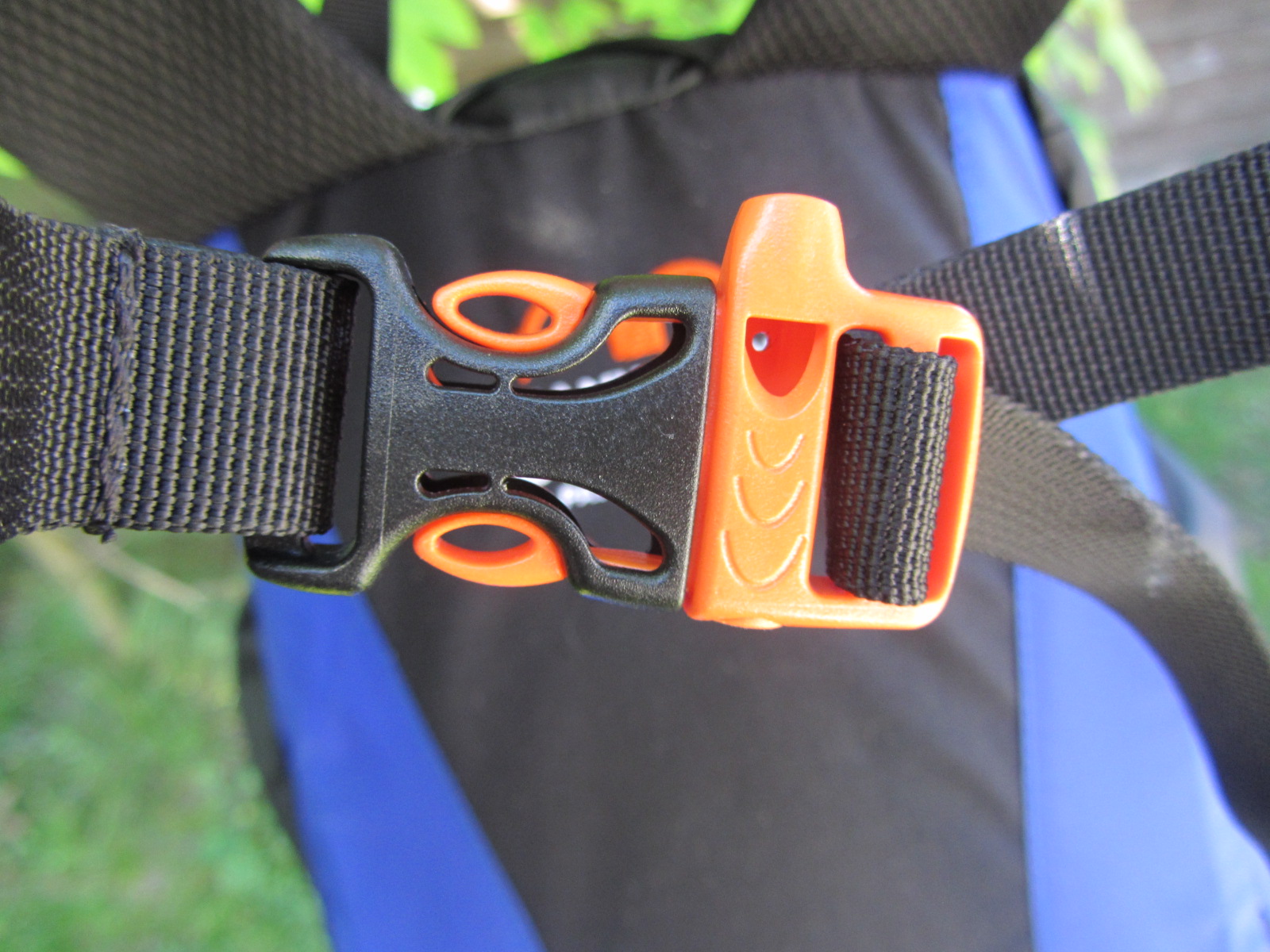 Another nice feature is the fluorescent panels on the front of the pack, which makes the person highly visible, something that was pointed out to me by a fellow hiker during a recent multi day track & road trip. The adventure light also features the OMM universal gear rail which can be used to attach all sorts of goodies such as an ice axe or helmet. Even though this pack is stripped down it has some very nice little extras such as a key clip which can be found inside the hood pocket.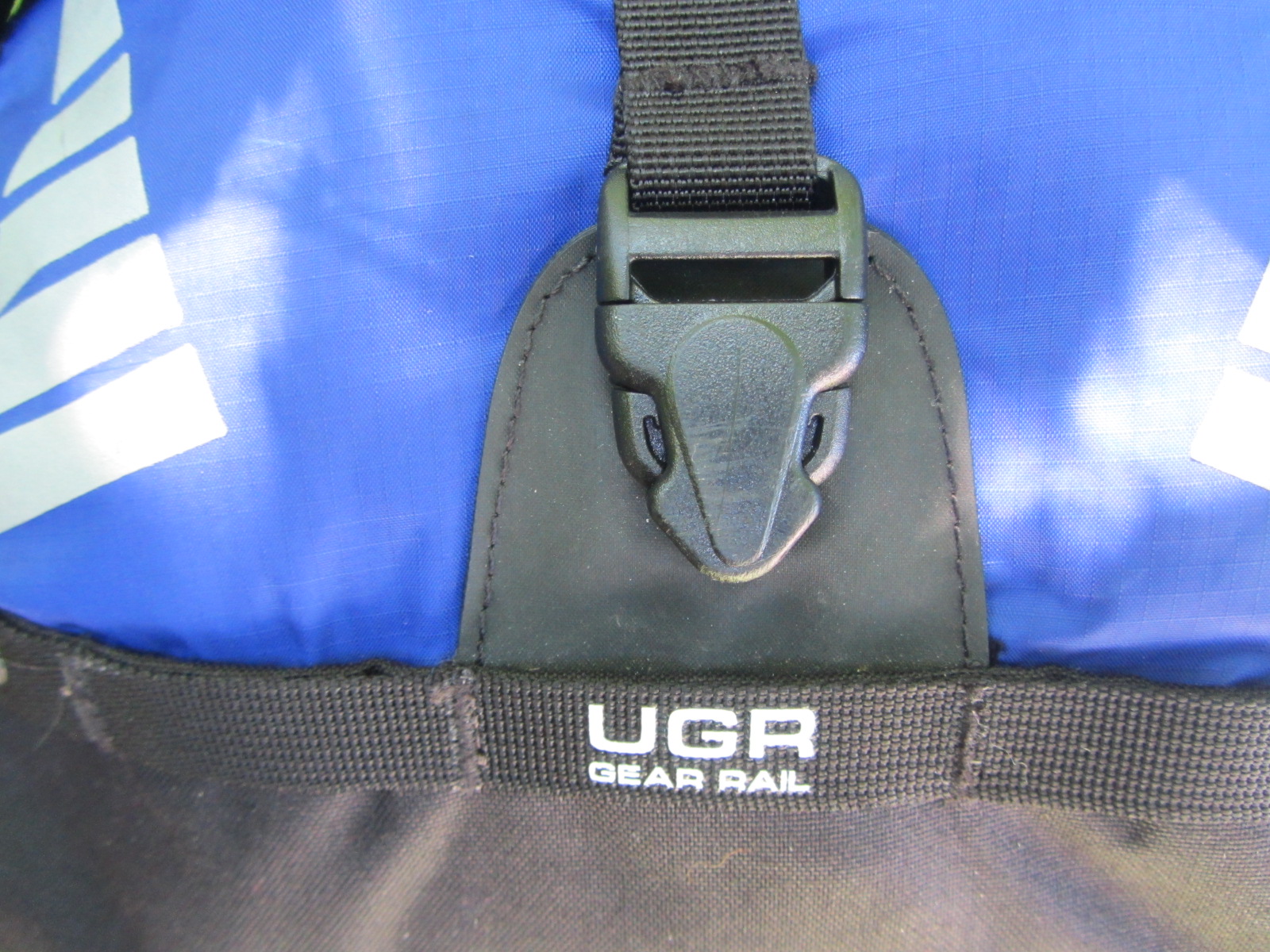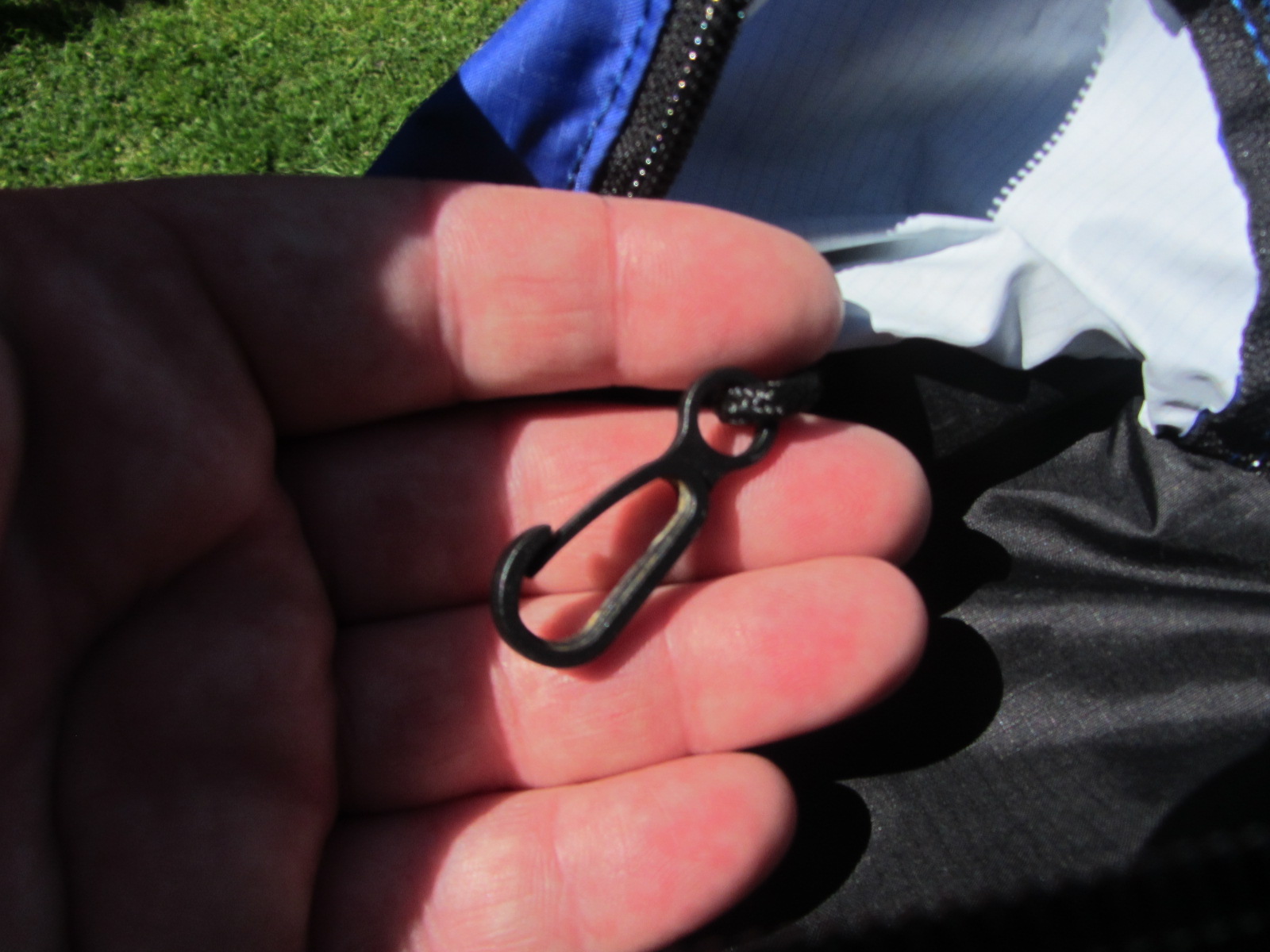 Like most modern packs it has the necessary feature of been hydration pack friendly as it has a storage space for a bladder pack & personally I find the chest straps very handy to secure the mouth piece.
OMM adventure light scoring
Value for money – 9/10
The adventure light offers some really good features & is built from quality materials making it easy to use & comfortable to wear. With a retail price of around £ 55.00 we think it's quite the bargain & therefore give it a 9 / 10.
Durability – 9/10
This tough little pack is made from some very hardy materials & has been built to last. We've had it through caves, forests & the mountain side. It washes well and comes up like brand new every time. We give it 9 / 10
Design- 9/10
As I mentioned before this is a stripped down running pack aimed for those more adventurous users with only the basics. With this considered we can't really fault it at all as it's got everything you'd expect from a bigger pack but with the added bonus of it being not as bulky. We are scoring it again with a good 9 / 10.
Conclusion – we recommend the OMM adventure light as a quality built back pack with some very unique features.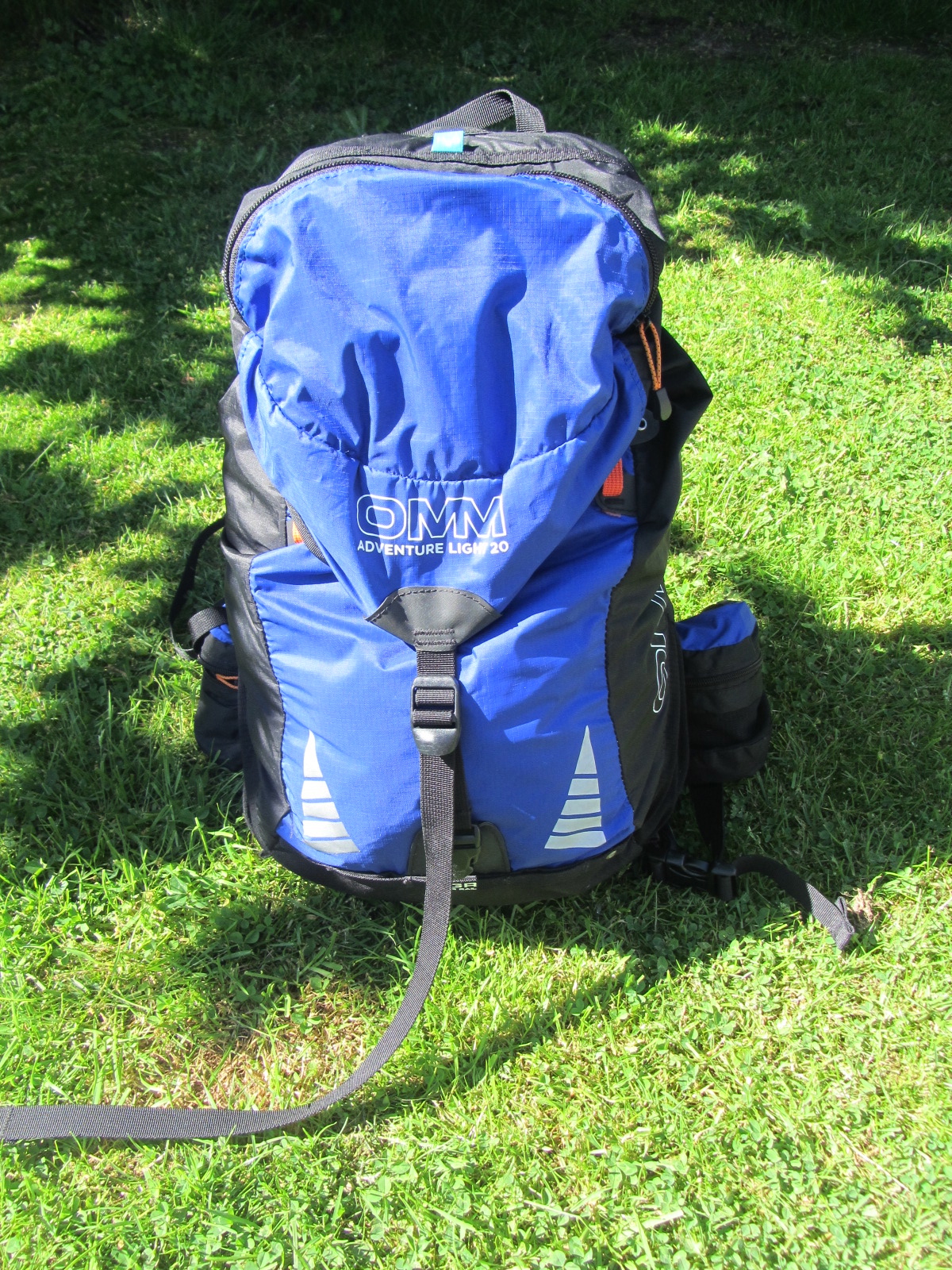 video review
BUY NOW FROM AMAZON

If you like the look of this gear, please consider purchasing from Amazon via the link below. We receive a small referral fee at no cost to you if you do. Please also be assured that this in no way affects the content of our reviews, you'll see these purchase links in the products we hated too, just in case you disagree with us!