'With dawn fast approaching behind us, we ventured into Annalong Wood'
This past fortnight I've had a few excellent navigation sessions in the Mourne Mountains in two very different conditions. On the first day I was joined by Spud in Annalong Valley, mother nature had seen it fit to hide everything under a thick blanket of mist. It was 6am as we strolled along the Carricklittle trek still weary after crawling out of beds.'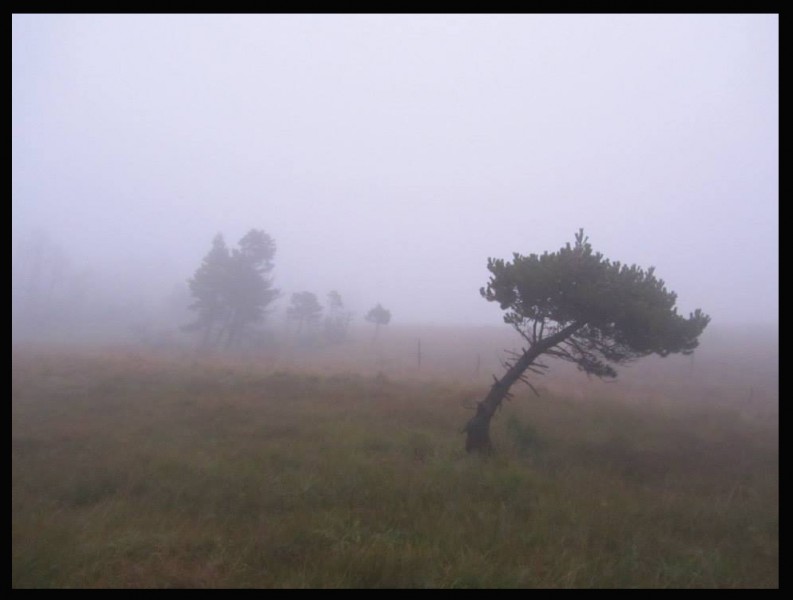 With dawn fast approaching behind us we ventured into Annalong Wood for some breakfast and to discuss our planned trek. Our trail would involve contouring around the valley basin using the network of trails, rivers & other features to aid navigation. After clearing the woods we walked into the mist with a visibility of around 30 -40 feet, we would certainly be tested on our map reading skills today.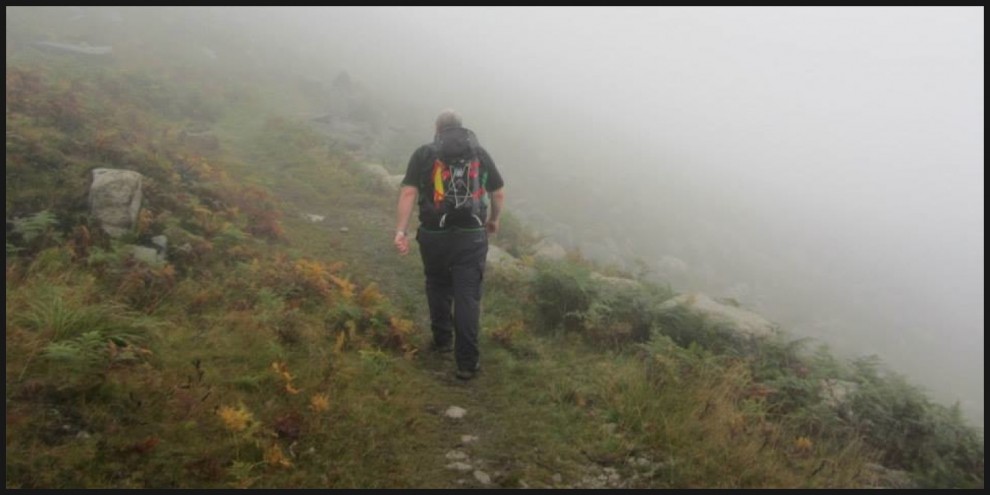 Taking it in turn to take compass bearings & map checks we made our way along a series of trails, trusting in our judgment & skill, or lack there off, to guide us along. Not only was the mist as thick as pea green soup , we also had the humidity to deal with, which left us sweating as if we were in the tropics. The weather system was a challenge and meant we had to keep a careful eye on our navigation.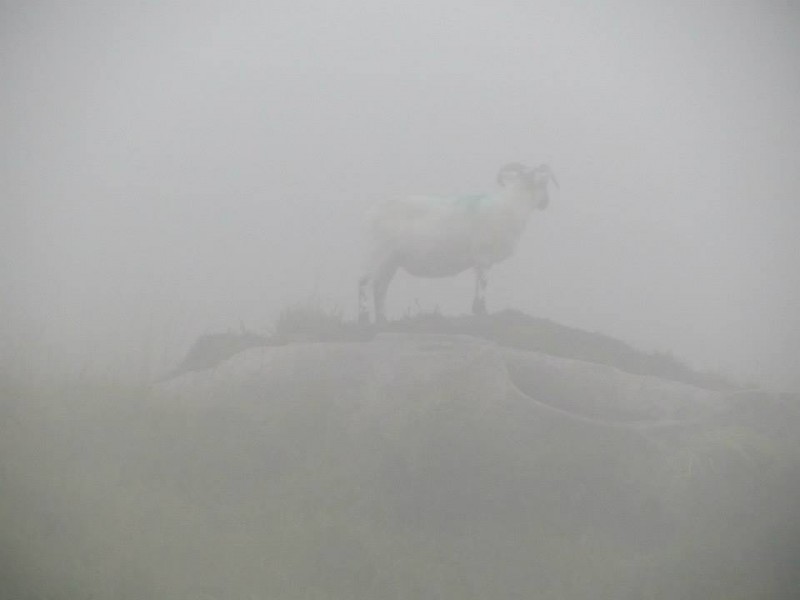 About two hours into our walk we had contoured Slieve Lamagan, Cove mountain & now stood under the hidden Devils Coachroad, a huge gully which splits Slieve Beg in two, just like a hot knife through butter. We decided our return journey would follow the trail thats follows the Annalong Valley. Around a kilometer along the river we seen some interesting turns in the river, we agreed that they could be used to our advantage, as they made for a good navigational point of reference.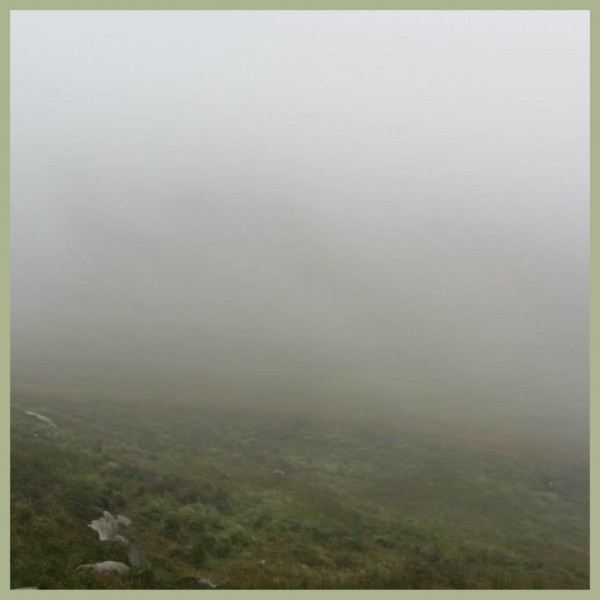 As well as using a map & compass we also used Spuds GPS on his phone as another reference point along our trail, which in itself is a useful backup tool, but should only be used as such. As we continued towards Annalong Wood the gentle sloping river banks were replaced by steep uninviting terrain, ascending away from the tricky ground we rejoined the earlier trails we used .
Arriving back at our starting point at Annalong Wood it was almost midday & we had already had an adventure in the misty Mourne Mountains.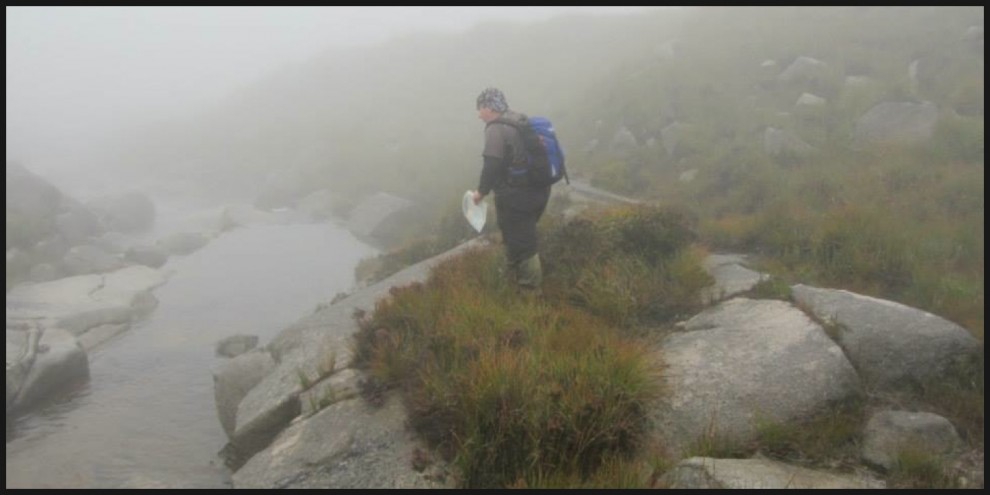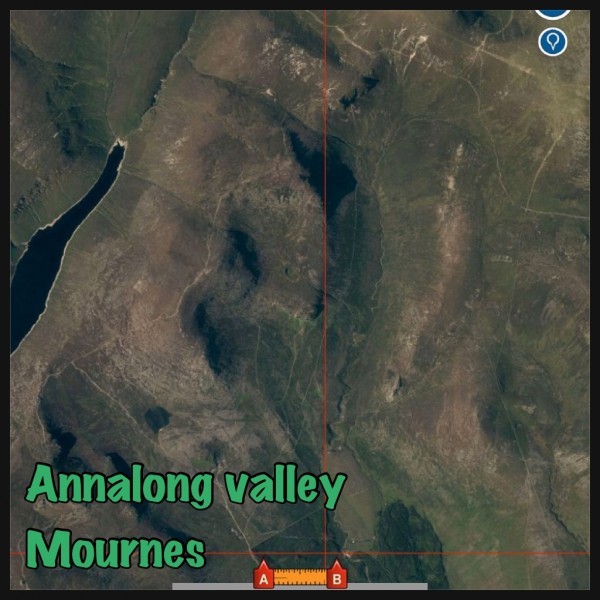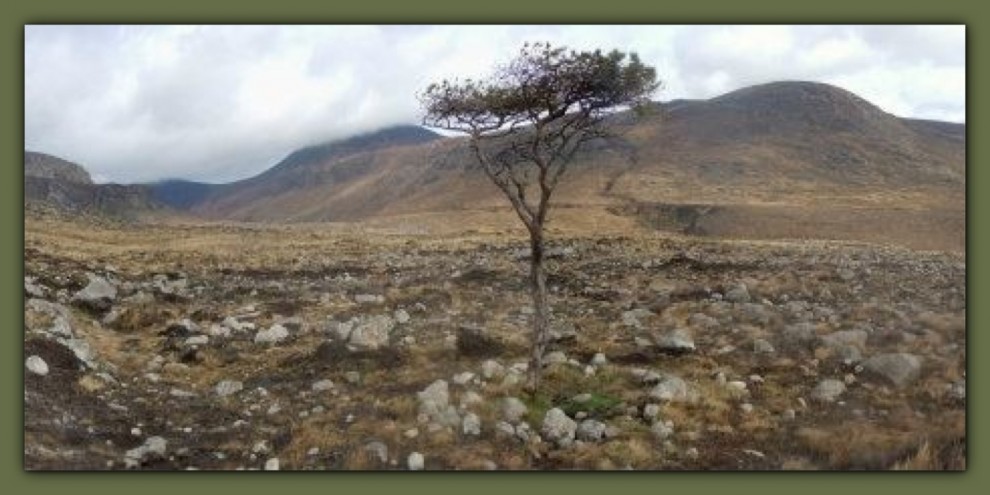 Annalong valley on a better day.
On my second navigation session I was joined by Eamonn & Spud for an evenings night navigation just off the Trassey Track again in the Mournes. Having just finished work for the day, I just had time to scoff my dinner into me before Spud rang my front door bell. We collected Eamonn & made our way to the Cecil Newman carpark were we set off from. Crossing onto the Trassey Track we decided we should set our first feature to locate, in this case it was a disused trail. Using the Romer scale on our compass we knew the feature was around 350 meters along the trail, so with each of us knowing our personal pace and reading that our desired point was 100 meters away,  we could gauge that the disused track should be around 180 paces. Having found the trail we ventured further along the Trassey Track with a new objective, which was finding a sharp turn in the trail.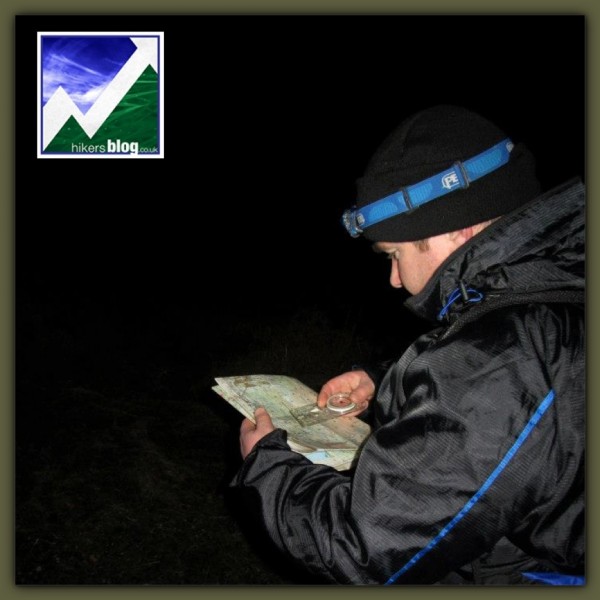 For our next exercise we located a track which we followed across a ford over Trassey river. Spud then took a bearing to a sheepfold which was located on the lower slope of Slieve Meelmore, his bearing took him right to the feature.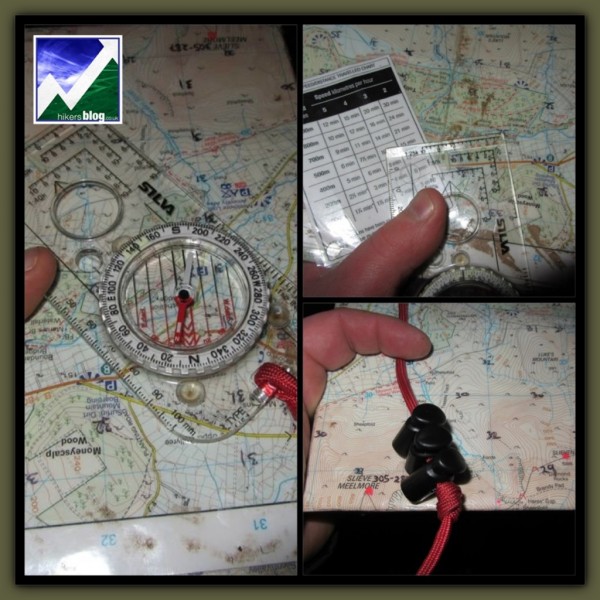 Our last feature was somewhat more tricky to locate, a small spur (a raised area of ground). This time we could use a stream we could see on the map, just beyond the spur , as a catching feature, which we could navigate to and then follow to meet the spur. Just like our adventure in the mist all the features were again hidden but this time it was darkness that cloaked our view. Having located the stream we could tell that the spur was around 100 meters away which we quickly found. With both Eamonn & Spud due to be up early the following morning at 6am we called it a day and made our way back along the track we had followed earlier.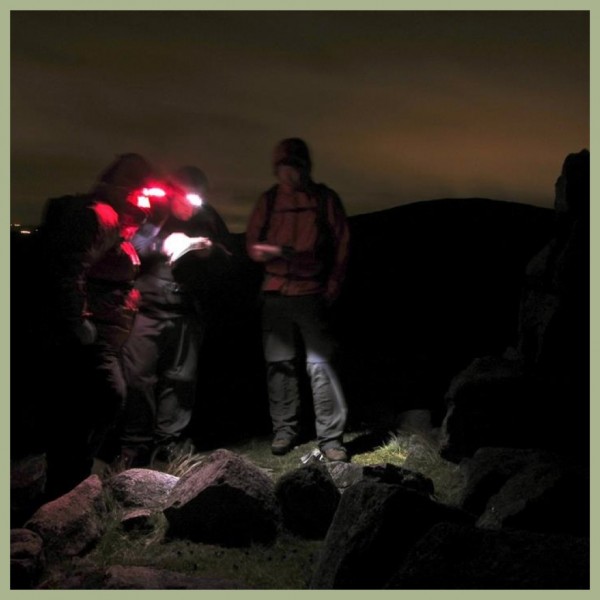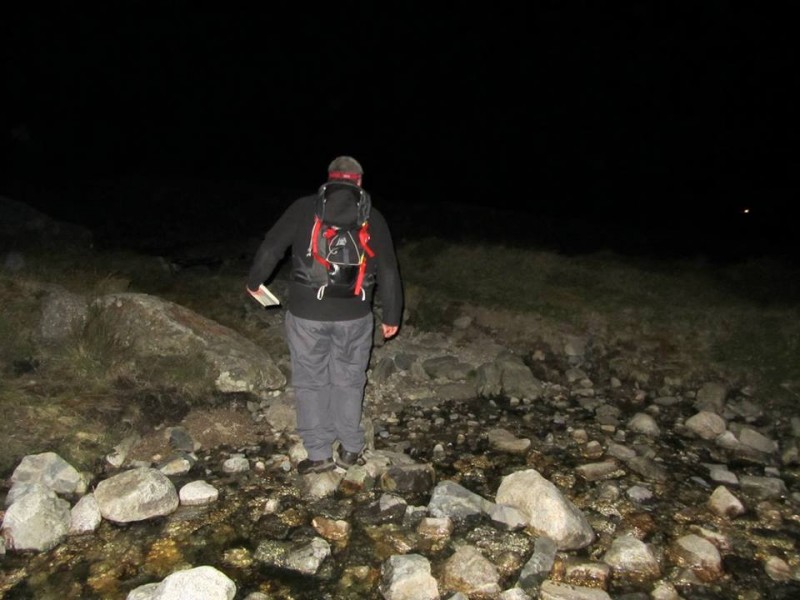 So having had two different days out practicing our navigational skills, have I learned anything? The answer is  yes. Learning to navigate is a skill which you need to practice whenever you can. Also, don't be too upset if you make an error, simply use it as learning curve and practice it some more. Take the time to study the map and familiarise yourself with the surroundings, discussing your thoughts with others in your group will help everyone to learn. Navigation is a skill that can be summed up by this saying "if you don't use it, then you lose it".