I was in need of a camera that I could take to the hills and use in all conditions. So the hunt began for a waterproof/shockproof/freezeproof camera that would stand up to the worst weather.
Like you are doing now, I read many reviews and looked at many sample images before going ahead and buying a camera. In the end I settled for this camera because of the great price and features. Yes there are many other cameras that have twice as many features and twice the price, and I looked at these too. In the end I was rational and decided that I would rather buy a cheaper camera and have more money to spend on hiking and camping equipment.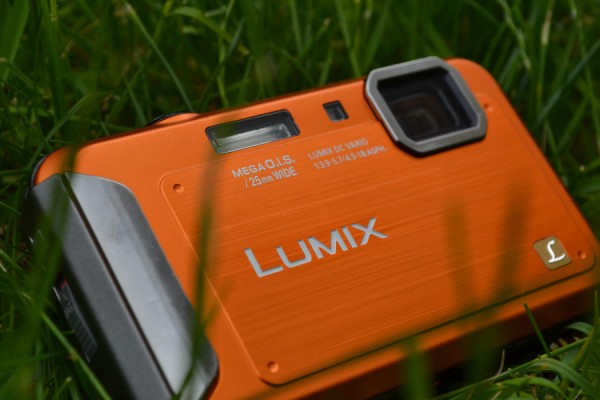 I'll be reviewing this with a very outdoor orientated use, hopefully you still can find some use from it. I also own a DSLR camera, but when it comes to taking pictures on the move when in the hills, this is my go to choice, every single time.
One of the most important things I find about a camera that you are going to use outdoors, is the ease of use. You have to be able to pull the camera out of your pocket, switch it on, and take a picture, all while battling the elements, or balancing on a rock. This camera does that very well, it only takes a second or two to power up and then another second to take a photo. Meaning that you can point and shoot all day and capture great images with minimal delay and fuss.
The camera feels very sturdy when holding it and the brushed metal finish looks very nice on the eye, I went for the bright orange, so that it can be easily spotted if ever dropped in long grass. This metal finish also means that the camera has good grip to hold, be it with bare hands or when wearing gloves.
The positioning of the lens in the top right hand corner and the shutter button on the top left, lets you take a photo easily with just one hand, and no chance of fingers getting in the way of the lens. Something that I'm sure most of us have done at some stage.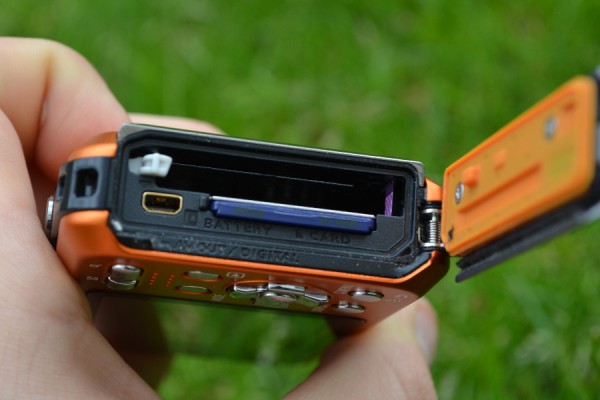 The battery for the camera is an external rechargeable battery, which in my opinion is simply the best type for use when hiking. The fact that the battery is removable means that you can carry fully charged spares in your pack and swap them if the current battery dies. Speaking of battery life, I found the amount of pictures this camera took on one battery to be amazing. I've spent full 16hr days in the hills, snapping and recording video as I go and still had battery life when the day was done, never needing the spare battery that I carried.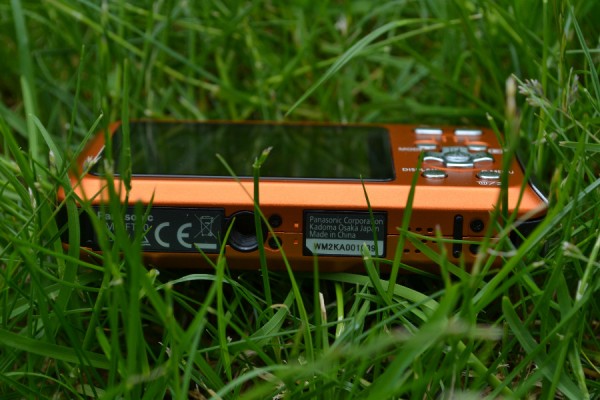 This camera, like many others, features a standard screw thread that can be used for mounting to tripods, and while I've never really used this feature, it can come in handy when taking a self-portrait on a timer.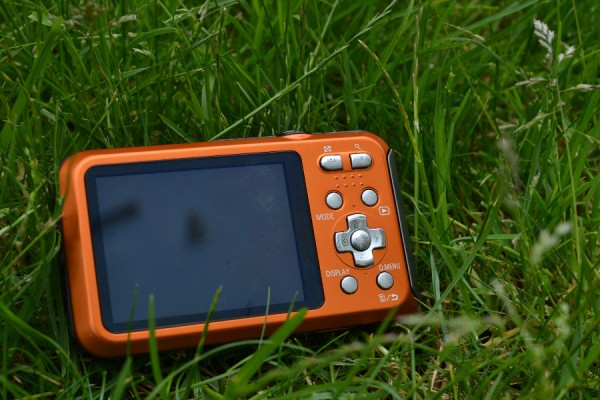 The screen displays the images clearly, and I feel it is bright enough to view the images in broad daylight. The only problem you might face, is seeing the images directly under the sun, which is a problem lots of cameras have, but personally I would rather a duller screen and a longer battery for taking more photos than compared to an incredibly bright screen.
The camera also records 720p HD video, but personally, I don't think it is anything to shout about. The quality is really not that good at all, and it lets down the rest of the cameras amazing features. So if you are looking for a reasonably priced camera that is amazing at both video and still images, this may not be for you. If you are on the other hand, similar to me, and not fussed about the videos and more concerned about taking pictures, this camera is a brilliant option.
Overall I'm more than pleased with this camera, and having used it for 6 months, I feel that it will keep me going for a good while yet. I have not used the camera for swimming with underwater, so therefore cannot comment on the waterproofing, but I can honestly say that I have had the camera out in torrential rain and it has worked perfectly. It has also survived a couple of drops, from about waist height, not something I try to make a habit of testing.
What would a camera review be like without some samples, to give you a better judgement as to what he quality of the images are like, look for yourself.
If you want to have a look at LOTS more images taken by this camera, head over to my Flickr page, where it has been used almost exclusively since March 2013
 BUY NOW FROM AMAZON
If you like the look of this gear, please consider purchasing from Amazon via the link below. We receive a small referral fee at no cost to you if you do. Please also be assured that this in no way affects the content of our reviews, you'll see these purchase links in the products we hated too, just in case you disagree with us!