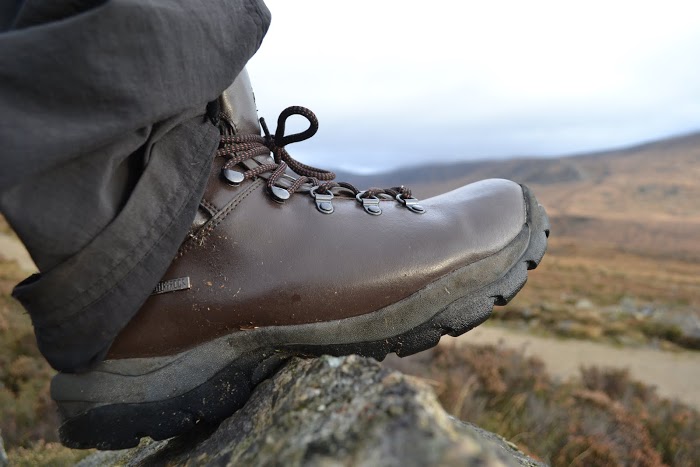 These boots are extremely comfortable, easy to wear and leave the foot room to breaTHE
Choosing the right pair of hiking boots is a very important decision, with such a large selection available which is the right boot for you – leather or fabric for winter or summer? Before you purchase a three-season boot for a Sunday stroll you'll need to consider what your requirements are.
Several months ago Hi-Tec asked me to review the Euro-Trek leather-hiking boot. So how did this modestly priced leather boot compare to higher priced boots I've used before? Since January I've exclusively used only the EuroTrek hiking boots in all my Outdoor pursuits. This included multi-terrain treks such as the Sperrin Way & the Newcastle Way in addition to numerous weekly adventures and camps in the Mourne mountains. The Eurotrek hiking boot could be described as a medium cut leather-hiking boot. Lets have a closer look at the Eurotrek features: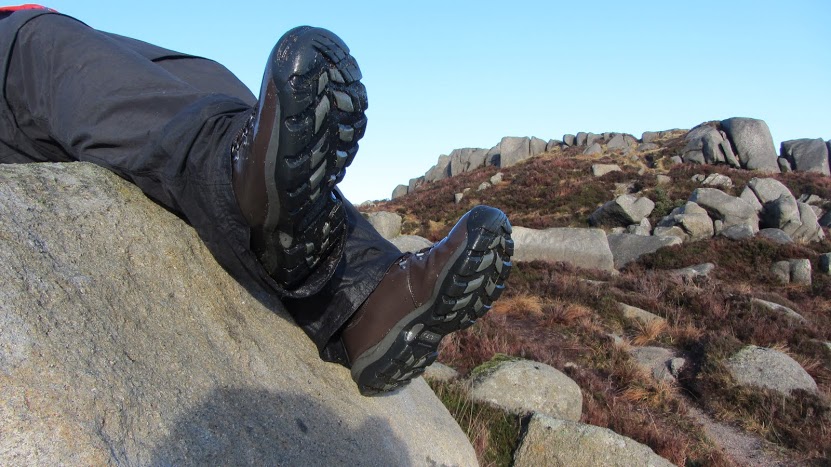 The collar
One of the most important things a hiker requires from a boot is support, the Eurotrek synthetic collar is padded and although it's not the highest ankle cuff it still provides that much needed support and protection for sharp rocks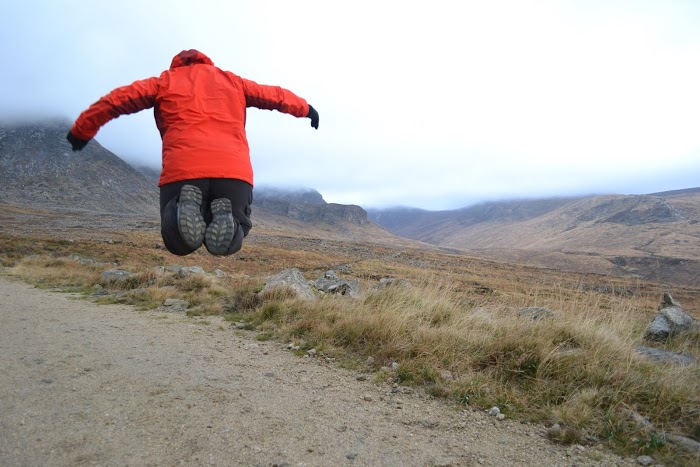 The eyelets and lace pulls
The boot is fastened using six moveable eyelets and six fixed lace pulls, which help ensure a more secure fit for the wearer. Over the six-month period I've been testing the boots I've had no stiffness, rust or failure with eyelets or lace pulls.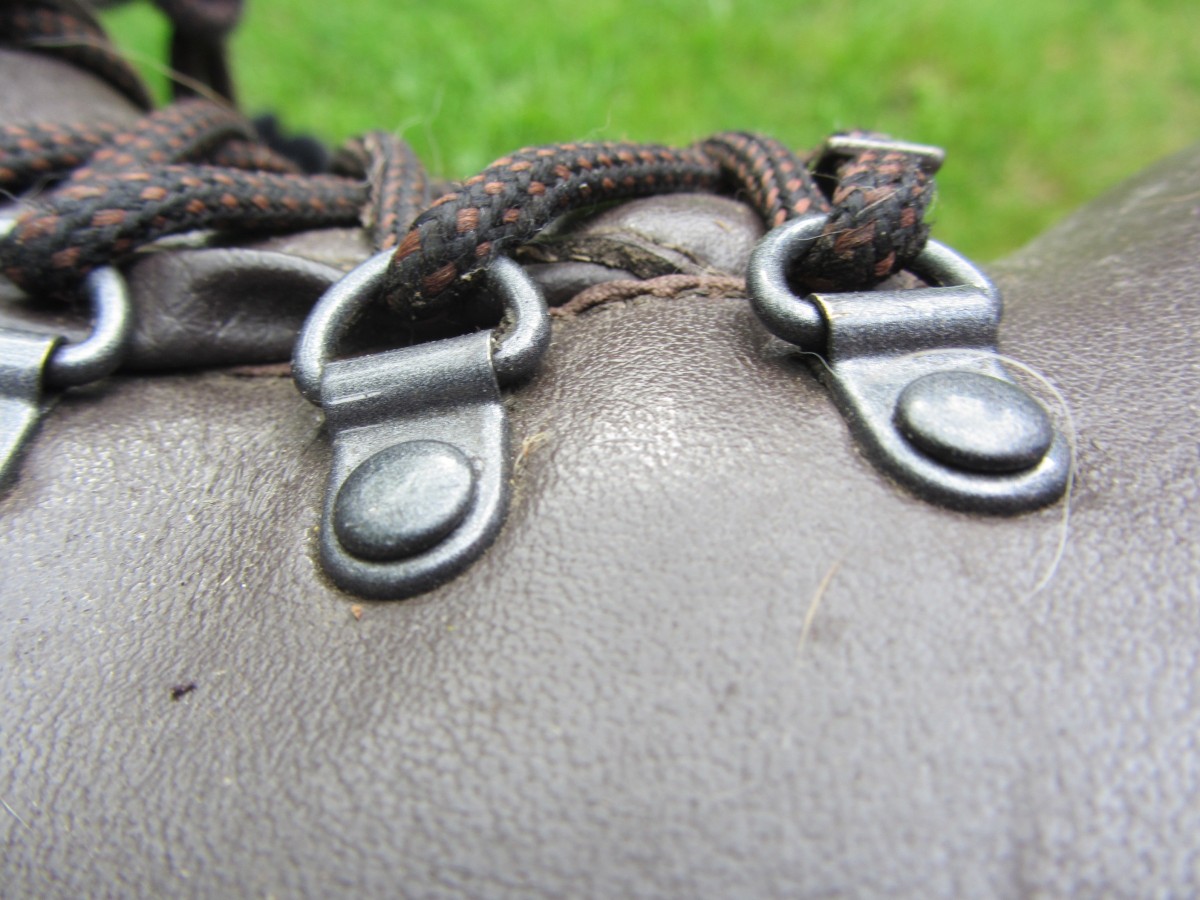 The tongue
The tongue is cushioned and has a gusseted design, which extends to the toe bed and ensures a watertight fit. Throughout the testing period I've often been ankle high in muck and water and as yet the water resistant of the tongue has not failed.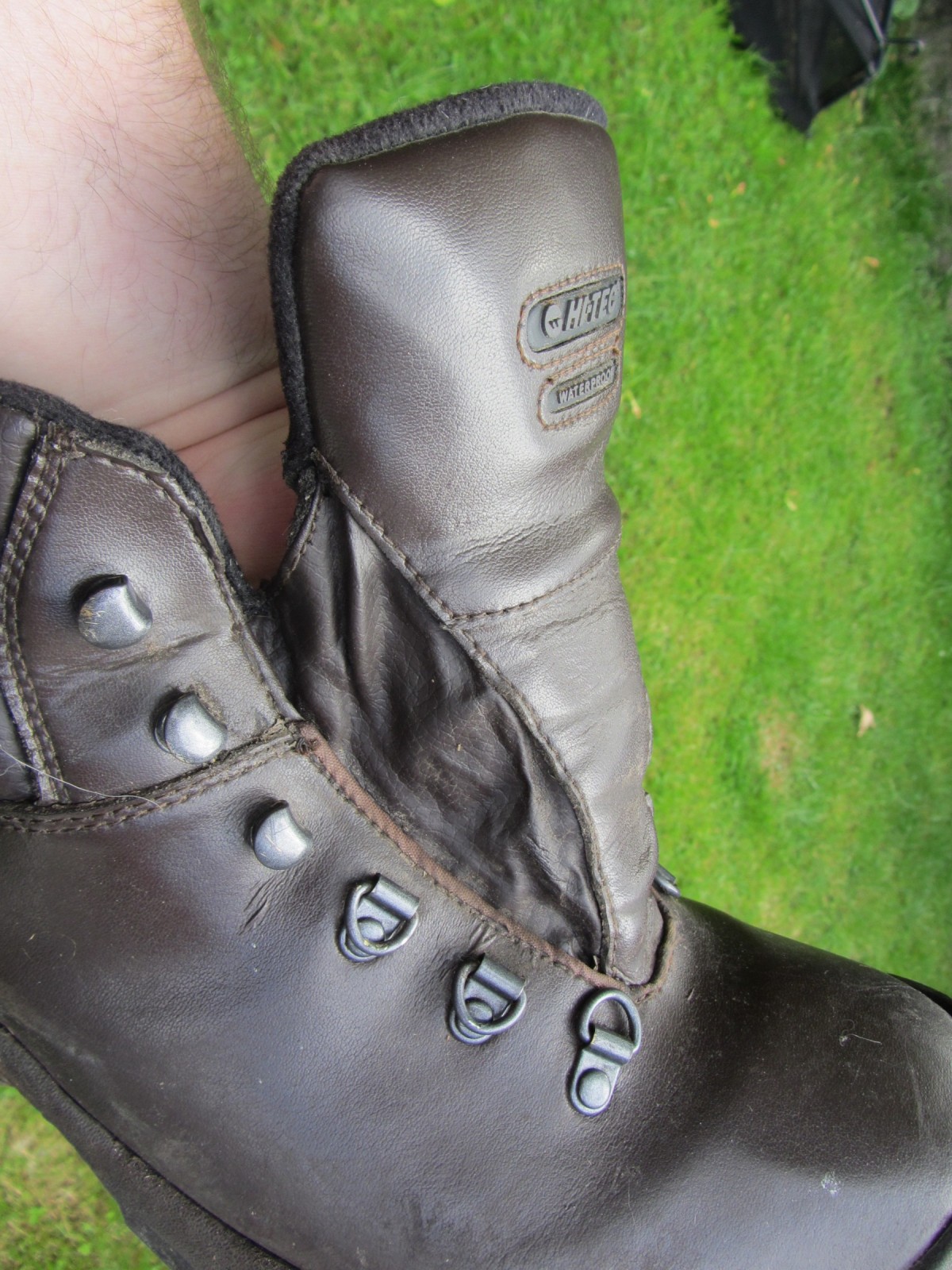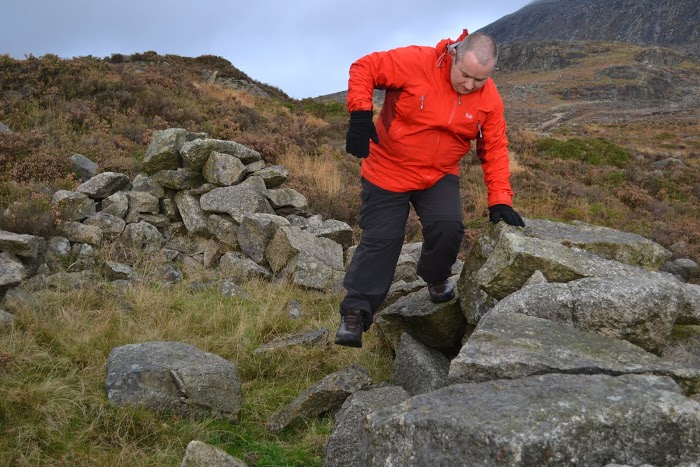 The upper
The upper is made of leather and help gives the foot structure and support. Leather has natural waterproof properties but it is worth noting that I cleaned and reproofed these boots after each outing.
One slight problem I've encountered is shrinkage of the leather upper from the sole, although this has also been the case in every leather boot I've ever owned. This occurs with constant use when the leather weathers from getting wet, drying and stretching. Since I've starting using the Eurotrek boots I've had no issue with any water entering the boots as a result of the leather upper stretching. As I've already mentioned cleaning and reproofing the leather helps maintain the leather.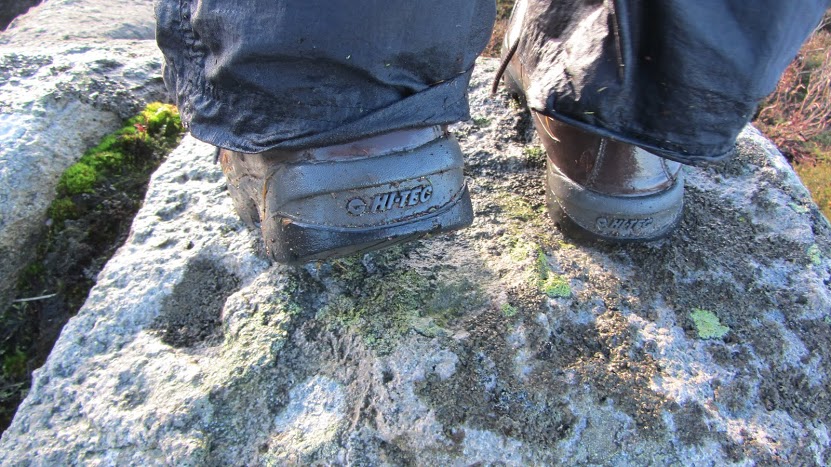 The outsole
The Eurotrek outsole is constructed from a durable carbon rubber and is fitted with a steel shank, which adds support to the boot sole. The outsole's grip would be rated as medium depth and offers satisfactory traction. Personally I prefer a hiking boots with medium depth grips as boots with very deep grip are prone to clogging and any additional grip is lost.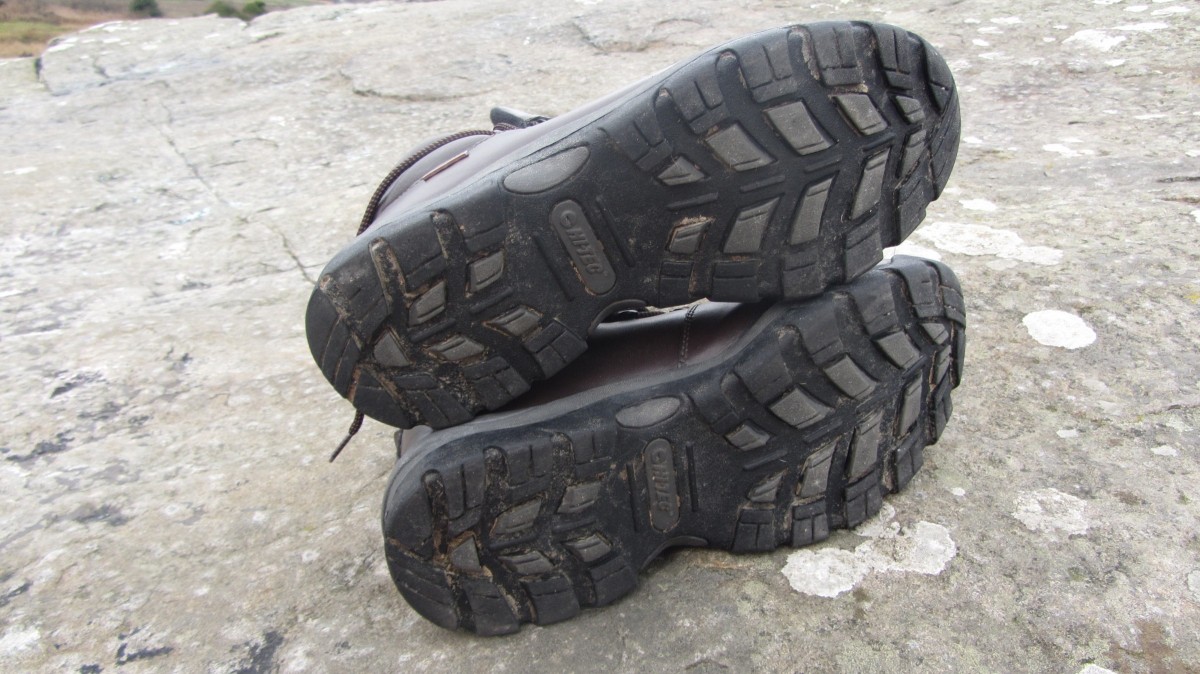 I have found the boots extremely comfortable – allowing that much needed room for my flat feet. That brings me on to selecting the right size of boot for you; generally the inside of a boot should be around 15 mm longer than your foot.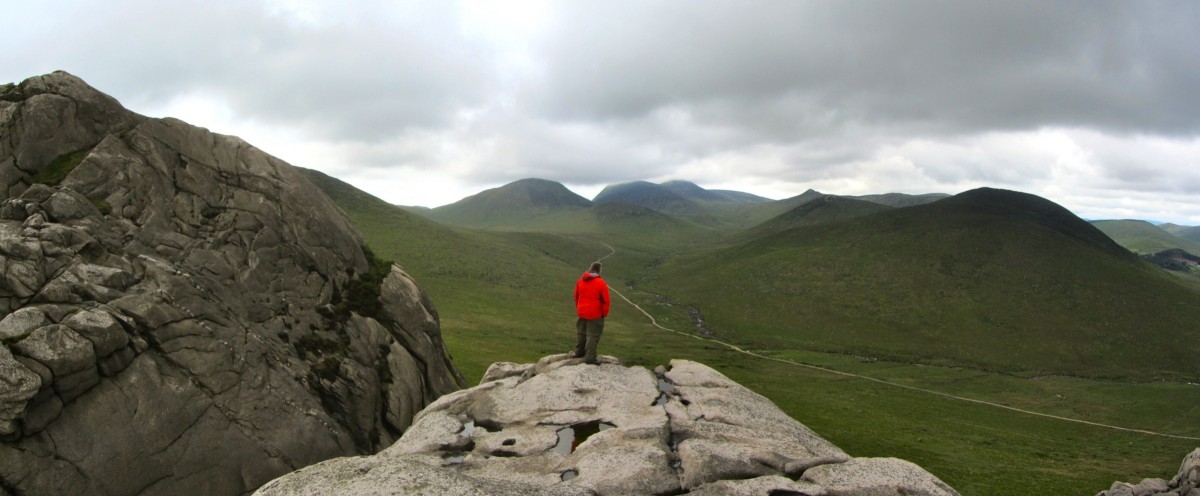 Waterproofing
Part of any hike through the mountains will include varied terrain, streams, and bogs in all sorts of weather conditions. Leather itself has natural waterproof properties but this does not mean you can simply rely on the leather to keep the water out. I am a firm believer in the old hiking adage "look after your gear & it will look after you" with that in mind I clean my boots after every outing by firstly brushing off any grit, dirt, then a good general wipe over before waxing them ready for the next adventure.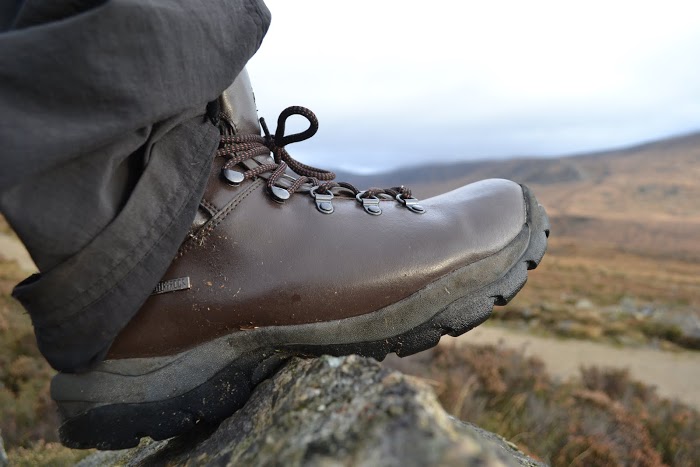 Having worn the Euro trek hiking boot in mountains, forests, country lanes and roads. I found them very comfortable with no need to break in. They are light and don't leave you with that heavy awkward feeling from some boots
Bear in mind the EuroTrek is not a technical mountain boot that can be fitted with crampons, nor are they ideal for prolonged graded scrambling. It is however a great choice for the budget-conscious hiker who wants a comfortable light duty boot. This quite modestly priced all leather boot does offer the wearer a good all round entry level hiking boot whilst providing adequate support and good waterproofing.
Having recently worn my Euro trek boots on the Sperrin Way & Newcastle Way in Northern Ireland, I was able to test them over multiple days walking on varied terrain.The Eurotrek are an ideal choice for Duke of Edinburgh or the more occasional hiker.
I wouldn't expect these boots to hold up to constant, sustained abuse, but as a starter boot or for the occasional hiker, they're an excellent first choice.
Pros – Great entry level boot that offers the wearer a waterproof supported fit.
Cons– Lower ankle protection – more suitable for Spring summer season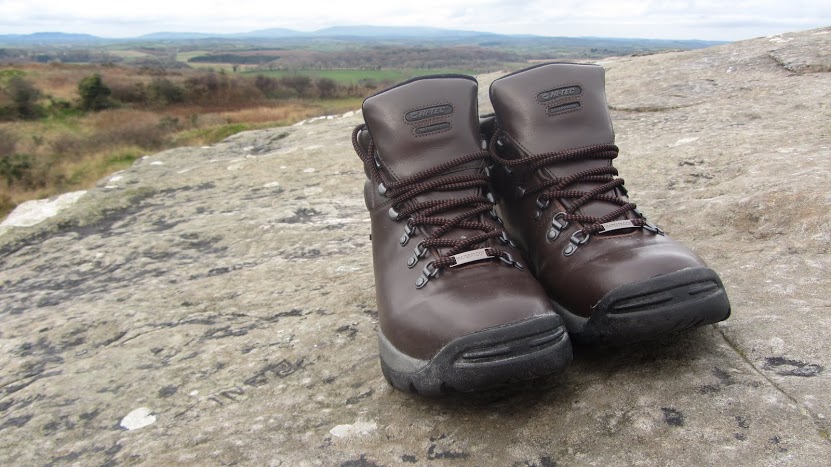 Buy now from amazon
If you like the look of this gear, please consider purchasing from Amazon via the link below. We receive a small referral fee at no cost to you if you do. Please also be assured that this in no way affects the content of our reviews, you'll see these purchase links in the products we hated too, just in case you disagree with us!