We had been experiencing extraordinarily good weather throughout the month of June and on the first day of July, the summer weather was just too good not to take advantage of. After mistakenly getting locked out of the car, we were on our way towards the Mourne Mountains in County Down, enjoying the summer weather and the catchup chat between us.
After parking at Ott carpark (279,279) and crossing the road we were soon on the path towards Loughshannagh. The gentle incline that follows the contours of Carn Mountain makes this walk a rather easy and accessible option for most, the path is rough and uneven but it's not challenging and unsurprisingly used by many.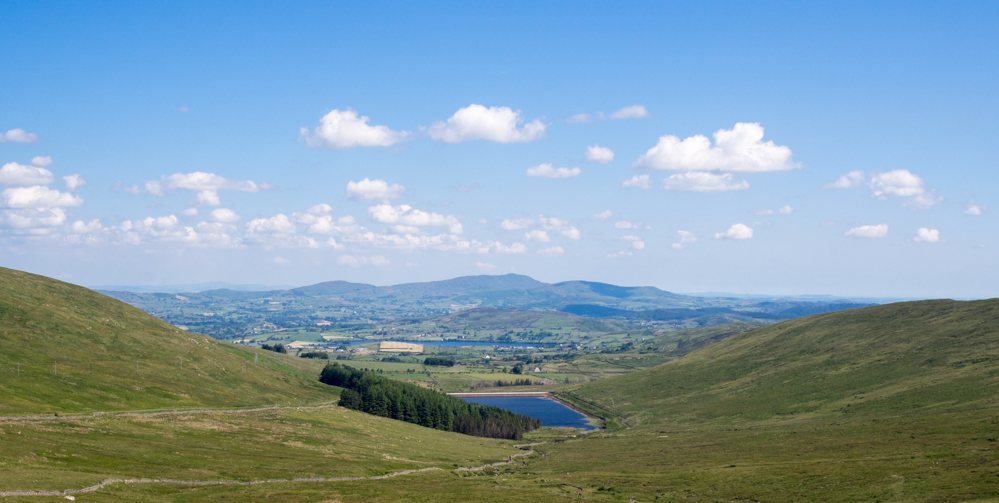 After crossing the stile we were met by a beautiful view in front of us which was made up of the mountains Slieve Binnian and Doan, along with Loughshannagh reflecting in the sunlight. The sun shone even brighter as we got closer to the Lough and the sun cream we had applied was starting to mix with the sweat forming on our arms, a rare occurrence here in Northern Ireland.
After stopping for a few photographs we descended down the hill towards the lough, which was beginning to look ever more refreshing in the summer sun. The path was eroded and in parts boggy, but regardless it was still a path and for anyone who is familiar with the outdoors, any path is better than none.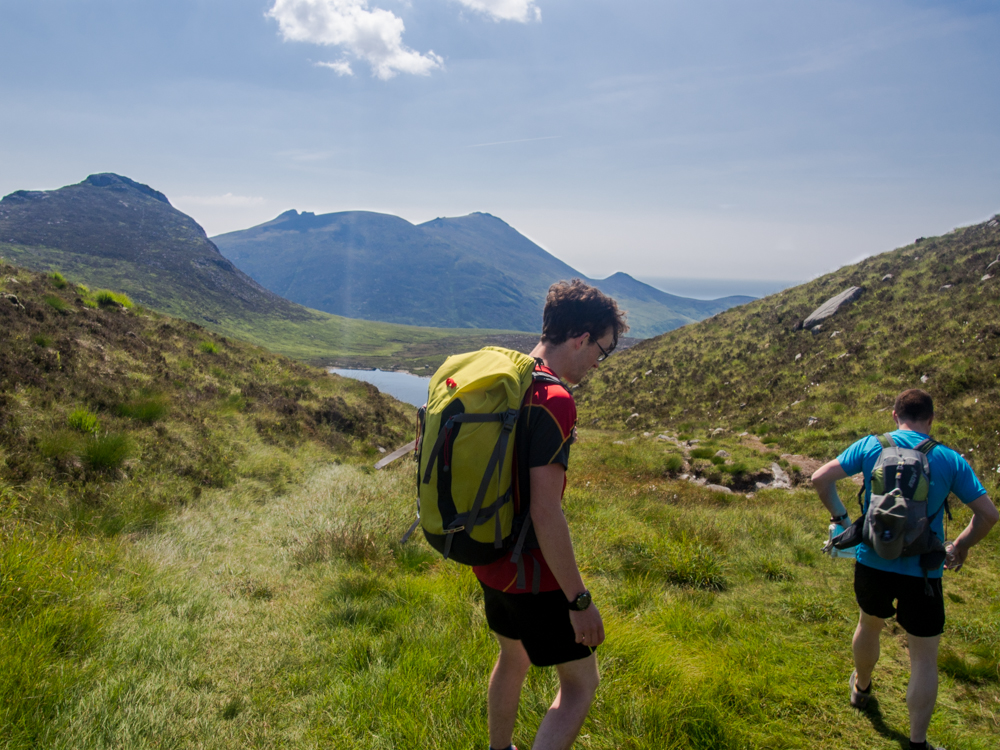 We reached Loughshannagh with a sigh of relief and were quick to dip our toes into the surprisingly cold water. Even though we knew the water would be cold, the heat of the summer's day had somehow fooled us into a false promise of a nice heated swimming pool. Not wanting to admit defeat we waded deeper into the cold lough and took the plunge. The cold water was a shock to the system and certainly woke you up, but enjoyable none the less.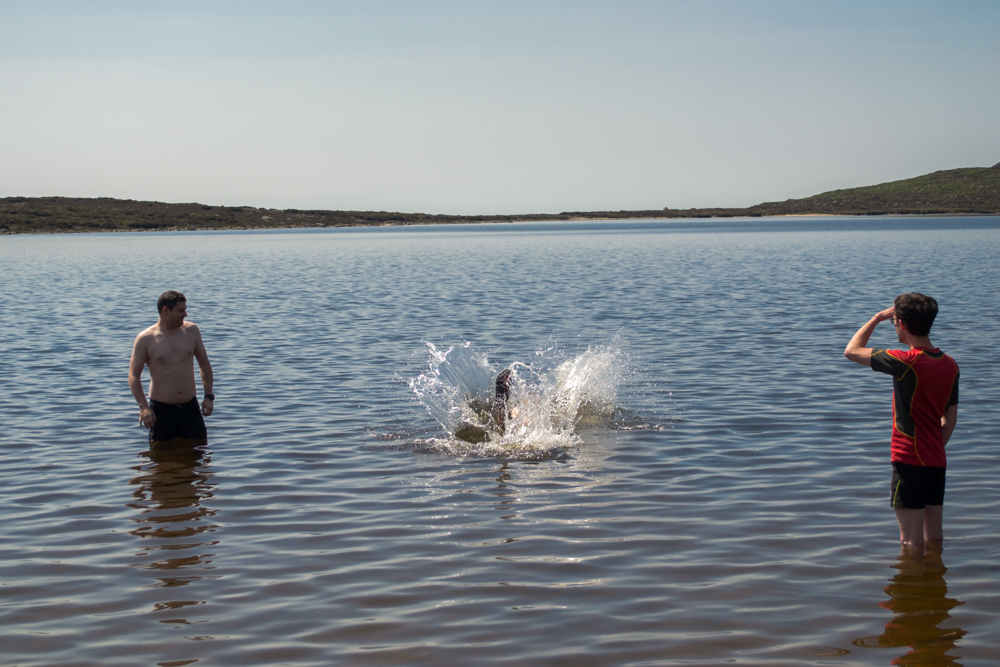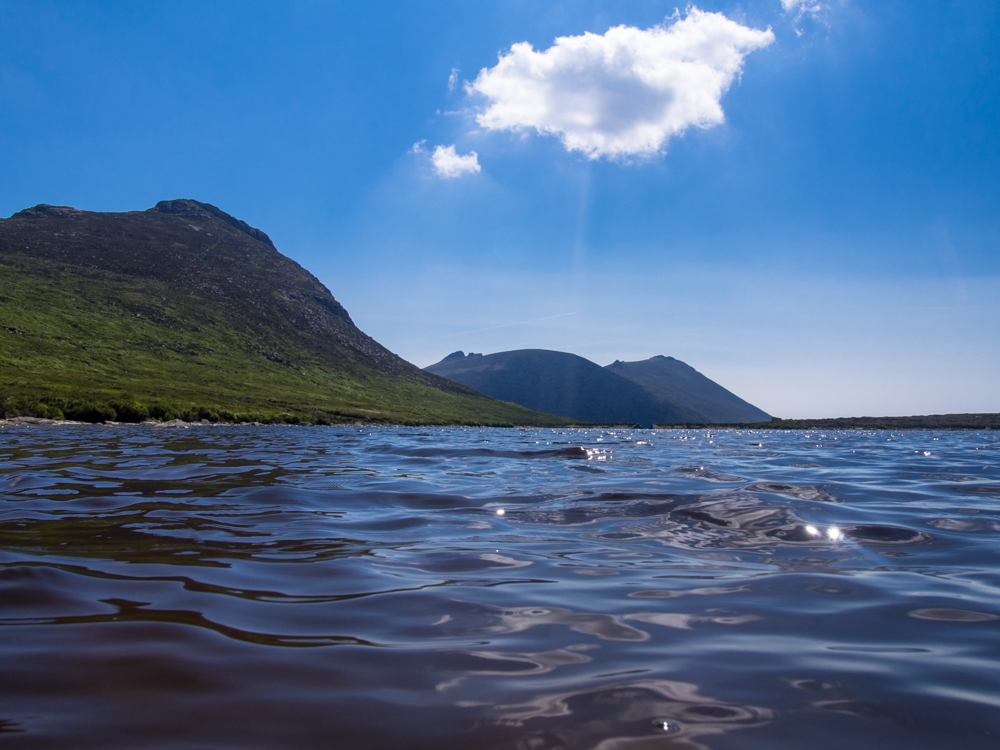 We lounged about beside the water enjoying our lunch and the beautiful mountain weather, taking pictures and chatting to one another. Before long time had passed and we packed up and headed home, passing some more campers beside the lough – they had certainly chosen a great night to camp out.
Overall a brilliant day trip, made even better by the summer weather and a breeze strong enough to keep the midge at bay!