The Vango Banshee 200 is a well-known name in the camping communities, and I was excited to try one out for the first time when David from Outdoor World Direct offered me a chance to get my hands on one in return for a review. At the time of writing with over 15 wild camps with the tent, there are some things I love about it and other features that leave me wanting more and I will now explain more about those in my words below.
This is by no means a new tent, but the 2016 model has received an updated flysheet along with other tents from Vango's range such as the Mirage 200. It also shares many of the reliable qualities that many of its predecessors before it are known for, and I've not had any issues despite some stormy nights and wet conditions.
Weighing in at 2.20Kg this isn't a super lightweight tent that you're going to be doing super ultra-marathons in, but for everything else I think the weight is more than adequate for one, and even less when shared; should you chose to dare!
On the point of sharing with another camper, just be sure that you are either:
both small in size (less than 6Ft)
both happy to cuddle during the night
At 180cm (6Ft) tall myself I found it disappointing that either my feet or my head had to push against the inner walls of the tent to fit in diagonally. Thankfully camps with my significant other aren't prohibited by this as one of us is tall and the other rather short. I would love to see Vango add another 45cm of length to the overall size of the tent. It's something I would happily pay for in both weight and the cost of extra material.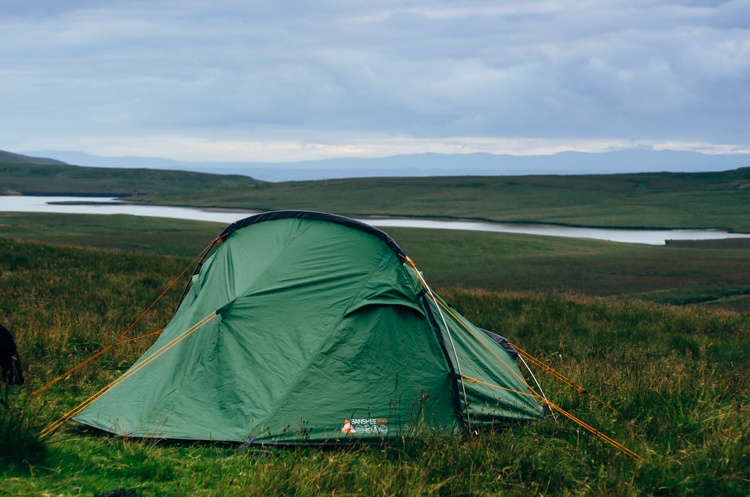 In reality this tent is more of a "one man and their kit" size as opposed to the "two-man" size that the marketing material would have you believe. It's probably possible to use this as a two-man tent on a weekend hiking trip, but be prepared to be squished beside each other with your kit bursting out the porch.
Also be wary of the ability to stay dry and free from condensation with the extra person beside you; on one occasion I've woke up a little damp from condensation despite having the vents open throughout the night. The lack of a breeze is likely to have played a part in this but I'm also certain the extra person inside didn't help.
On the bright side the tent does feature double doors and porches, with one on each side, which is amazing when the weather is hot and you want to laze in your tent for comfort but also want to take advantage of the incredible views outside. It also means that you can have one door open if the rain is lashing down on the other side, which in this wet climate is more likely to be reason the dual doors have been included instead of the hot weather!
Do however note that the porch on the right hand side (pictured below) is only wide enough to store your hiking boots or cooking equipment. This is another improvement I would like to see Vango give us in future designs – full size porches on each side please!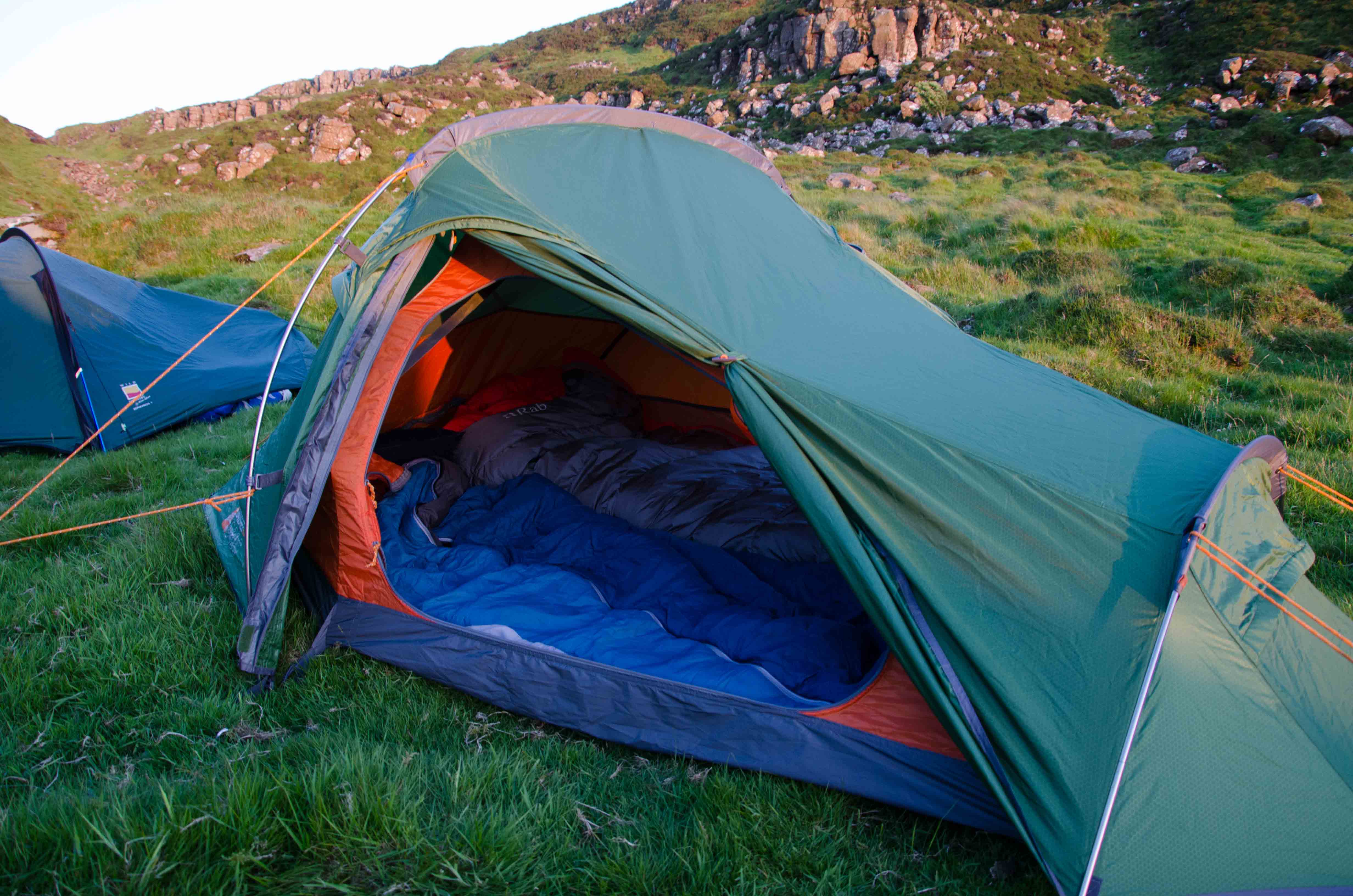 The quality of the materials are however of a high standard and the guylines in particular stood out to me as well made. Some may want to replace the pegs (as people seem to do with whichever tent they purchase) replacing them with lighter versions.
I'm rather pleased with the stability in strong winds and would be happy to recommend this tent for three season use here in Ireland/United Kingdom. It's not surprising to hear this and I am sure I'm not the only one who would be happy to camp out in stormy conditions sheltered by the Banshee 200; they are the choice for Duke of Edinburgh groups all across the country.
Pitching is a breeze with only two poles, both of which are colour coded, and it's more than reasonable to expect to have this tent pitched and your gear inside in less than 10 minutes – even less when you get used to the process. As always I recommend pegging down one end of your tent before slotting any poles into place to prevent it from becoming an expensive kite in the events of a big gust of wind.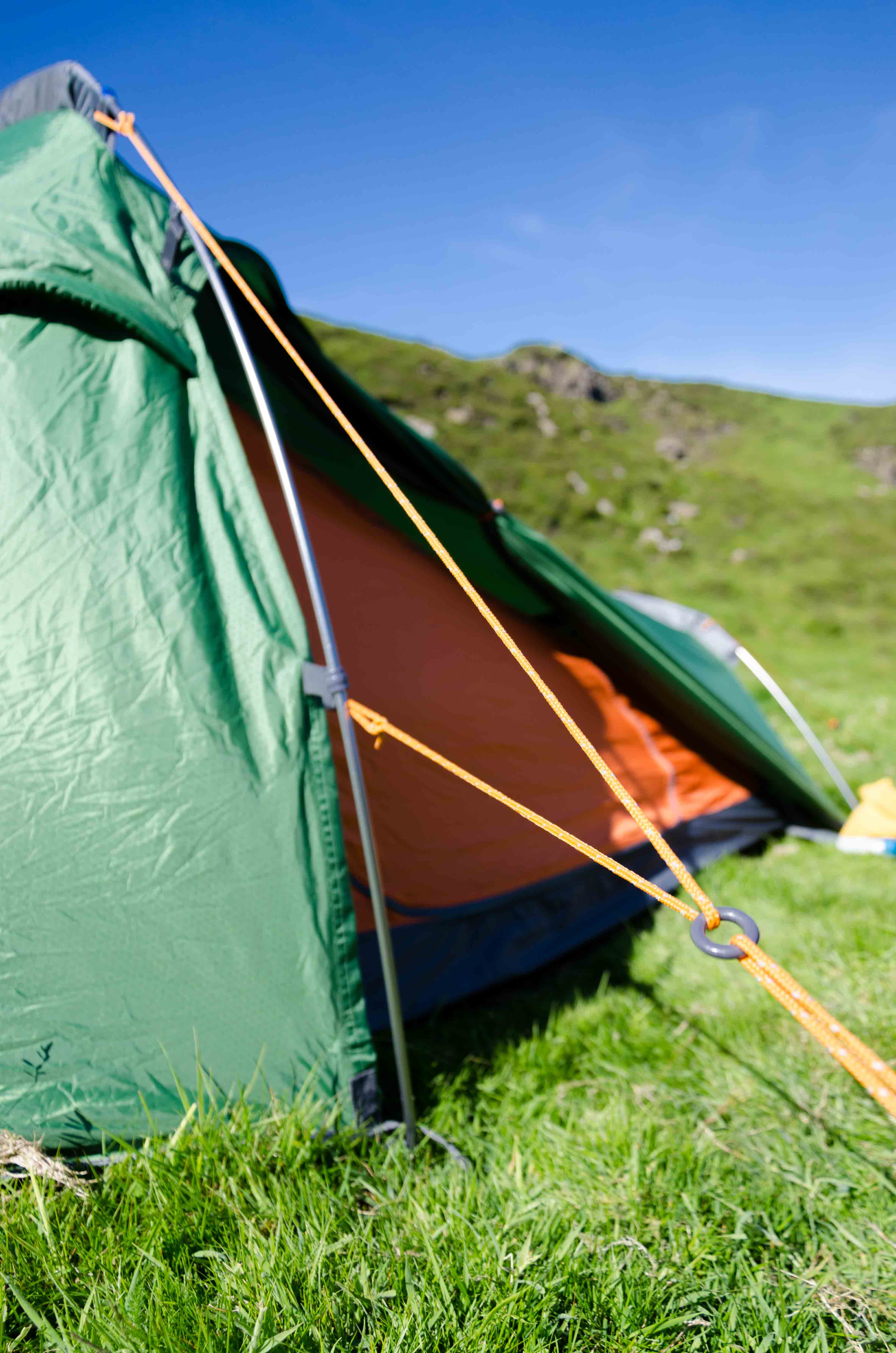 Considering the affordable price of £130 RRP (you won't have difficulty finding used Banshee 200's on online auctions for half this price) I feel that this tent is ideal for anyone starting out or beginning their wild camping pursuits. It's small but stable, lightweight but not flimsy, and affordable but not cheap. It's reasons like this and many more that the Banshee 200 has been so popular for so many years despite a magnitude of tents serving the same purpose.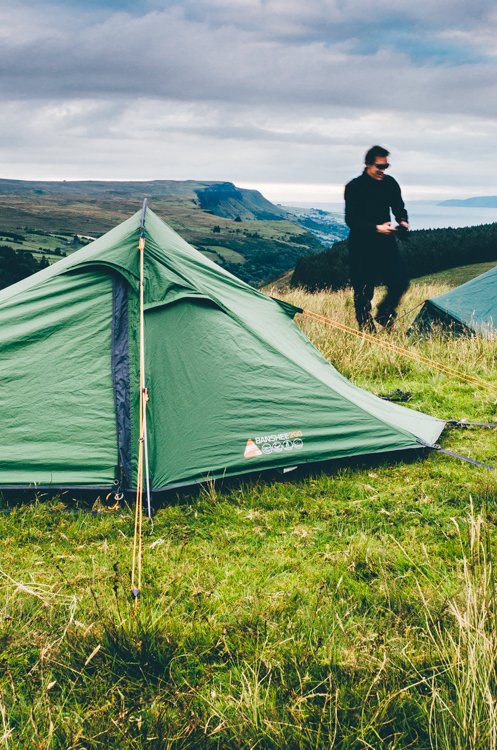 I would again like to thank David from Outdoor World Direct (click here to see the product) for providing us with a Vango Banshee 200. I'd like to make it clear that receiving this tent free of charge has in no way tainted my opinion of its ability and features; as you can see above there are some points I dislike (make it longer!) alongside the others that I love (a great all-round tent).