The following press release is from Osprey Europe: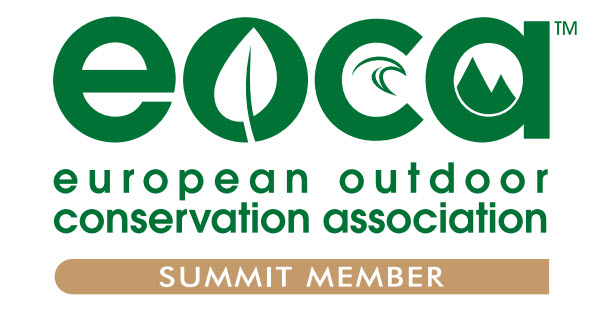 Osprey Europe is extremely proud to announce its continued partnership with the European Outdoor Conservation Association (EOCA). Since 2013, Osprey has been a devoted Summit Member to EOCA and supported a number of campaigns including the very successful Bird Conservation Georgia's project; protecting over one million raptors which migrate through the foothills of the Lesser Caucasus in Georgia each season from the threat of hunting.
Today, Osprey has donated £25,000 to the Mountain Wilderness project, which fully funds this exciting and important venture. The purpose of Mountain Wilderness (NGO) is to unite mountaineers and mountain lovers throughout the world; protecting mountain environments and preserving last mountain wilderness areas.
This Osprey funded project, "Cleaning the Alps", has the goal of removing and dismantling obsolete constructions in the French mountains, such as barbed wire, abandoned ski stations and cables. These are a real plague and danger in the wilderness both for outdoor users and wildlife.
Catherine Savidge, Joint General Manager at EOCA said
We are thrilled this year to be able to support more conservation projects than ever before. All of the projects we work with deserve and need funding, so it is a pleasure to be able to facilitate the funding of this project with the generosity of Osprey Europe.

Since 2002, Mountain Wilderness has been working tirelessly with volunteers to remove harmful materials. Birds in the area, including bearded vultures, ospreys, owls, eagles, grouse and ptarmigans are particularly at risk from cables and wires but there is also a real danger for local inhabitants and people exploring the area. The 20 team leaders heading up the project on the ground will each be equipped with a Talon 44 and Tempest 40 backpack to aid in the day-to-day activities.
As a result of this great work, Mountain Wilderness will also communicate the success of these projects to raise awareness of the issue with mountain inhabitants, visitors, as well as politicians and decision makers. Their communications recently contributed to the development of the 'Mountain Law' in France (Oct 2016), requiring operators to dismantle ski lifts if they are not used for 5 years. Jonathan Petty, Head of Marketing at Osprey Europe said
We are delighted to announce our decision to put a significant amount of money into the Mountain Wilderness project, as at Osprey we are dedicated to the outdoors and a key aspect of our ongoing strategy is the protection and conservation of our natural environment.
Osprey Europe looks forward to the exciting results of this project and supporting Mountain Wilderness in their future endeavours.