I bought this jacket as a mid-layer of insulation that could be used for cold days on the hills and extra insulation for sitting around at camp.
Used: September 2012 – Present
Where: Mourne Mountains (temperate and snowy)
Pros: Light, Warm, Packable
Cons: Hood won't fit over helmet, Side pockets are slightly low (That's me being picky)
I bought this jacket as a mid-layer that could be used for cold days on the hills and extra insulation for sitting around at camps. Prior to owning this jacket I used cheap fleeces to insulate, and while these worked, they were not as versatile or anywhere near as warm as the Montane Prism. I've been blown away at just how effective it is, I've worn it running, hiking and have used it to sleep in during dismal nights in a bivvy bag and it hasn't let me down once. 40g/m2 Primaloft Eco insulation, protected by breathable lightweight Pertex gives you some sexy outdoor technology to explore some real remote conditions while carrying only 440g (Medium) and in a super packable shape.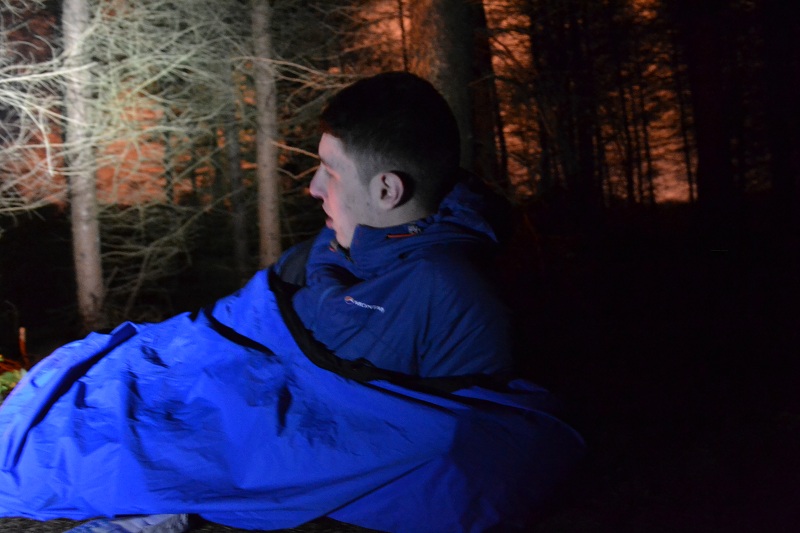 I'll first start by saying just how versatile the jacket is. I've used it in cold temperatures while hiking in the snow in the Mourne Mountains and Glencoe, where it has held its own against the weather. I've worn it as a top layer (for both its insulation and windproof properties) and in rainy conditions under a waterproof during heavy showers, the breathability means worrying about getting wet is nowhere near the same risk as cheap fleece material . The 40g/m2 Primaloft Eco insulation ensures that the cold is kept at bay during hikes, the difference you feel when putting it on is near instant.

The Prism jacket itself is not completely waterproof, but it is showerproof, meaning that if there is only a skiffle of rain you don't need to worry about stopping and putting on your waterproof layer, giving that this jacket isn't designed as a waterproof this can only be seen as a bonus. The jacket is also amazingly quick drying, from damp to dry, just let a nice wind blow at it for 20 minutes. Paired with a good baselayer its the perfect combination of lightweight insulation in a cold to temperate dry environment.
I bought the jacket in a Medium, and it fits perfectly for 6ft tall 40 inch chest. The athletic/sport cut means the jacket is fitted and sits closely to the skin letting warm air generated by your body get trapped and keep you warm.
The jacket it full of small features that just make it a dream to wear. Comparing this to cheap fleece its a whole other world of comfort and warmth.
The elasticated cuffs are simple and fuss free, whilst very minimal they are designed amazingly so that they aren't too tight to annoy your wrists, while still being tight enough to keep drafts from blowing up your sleeve. All this while still letting you pull your sleeves up to cool you down and regulate body temperature.
The hood is a great way of keeping your head warm in the blowing wind. The inside fabric is soft and warm meaning that cold ears are something that can be avoided. The drawstrings on the hood mean you can tighten the hood to keep out strong winds and snow. The drawstrings, though they could be made slightly bigger can be used while wearing gloves, something that makes a big difference when you are prone to cold hands.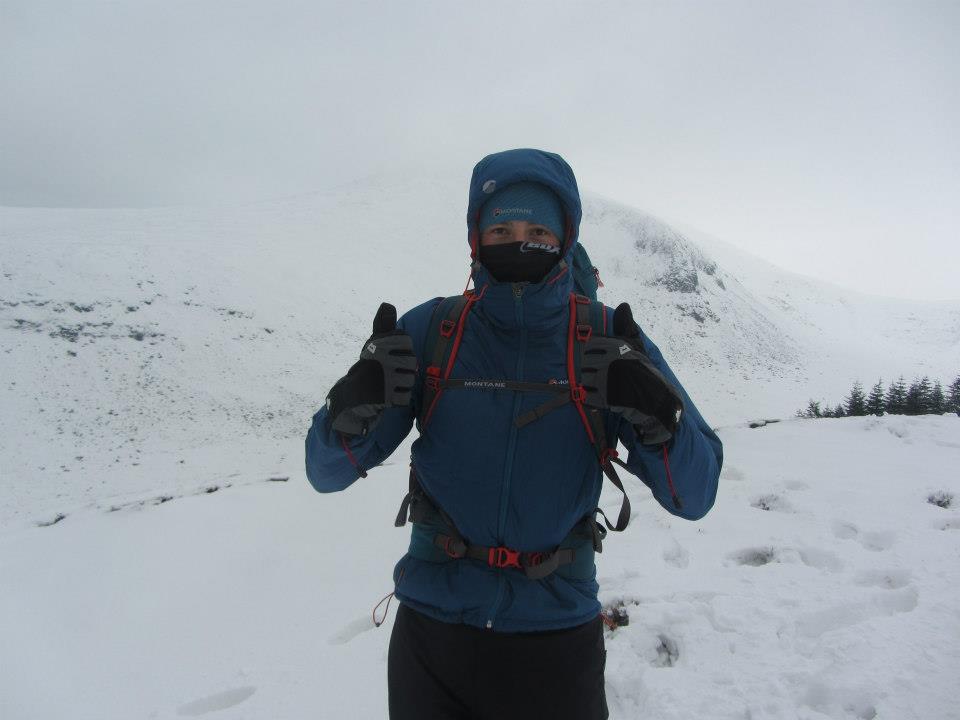 The pockets are located quite high to be side pockets, but just slightly too low to be great chest pockets. You can get your hands in with a rucksack hip strap in use although some rucksacks hip straps may ride up higher than the tested Medusa 32L pictured above. Pockets can fit OS Explorer map
One of my favourite features of the jacket is the beardgaurd or soft fluffy piece of fabric around your chin. There is nothing more annoying than a rough zip rubbing around your lips and chin when you have your hooded around your head. The beardgaurd means chapped lips aren't roughed up anymore than they have already been by the elements.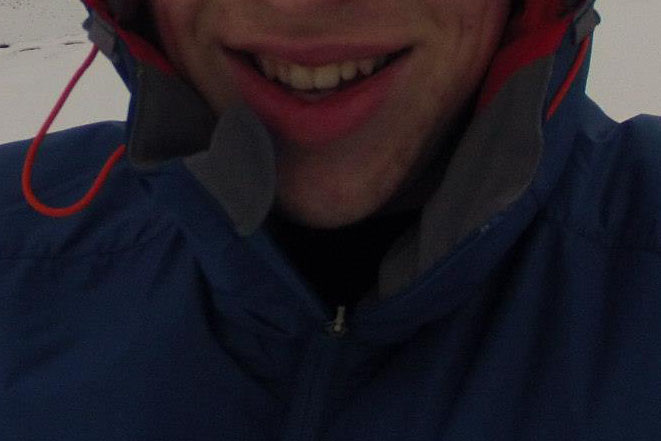 The only issue I have with the jacket, and it could be entirely individual is that the bottom of the jacket seems to slide up as I walk. I can solve this problem by loosening the elastic around the waist, and maybe I just wear my trousers too high or low and they push it up.
I wear this jacket more than any other when both outdoors and for casual use. It has proved its worth through many cold days and many cold nights. I'm glad I bought it and even though cautious at first at the big price tag, I'm now sure its definitely worth the money.
Buy now from Amazon
If you like the look of this gear, please consider purchasing from Amazon via the link below. We receive a small referral fee at no cost to you if you do. Please also be assured that this in no way affects the content of our reviews, you'll see these purchase links in the products we hated too, just in case you disagree with us!