We were leaving the forest car park just as the Autumnal sun was beginning to set, and its golden light cast over every tree we could see before us. It was a beautiful sight, and a very pleasant start to our first camp of the Autumn. Up until now our September has been very mild, and this meant our first camp of October would prove to be the real start of the new season.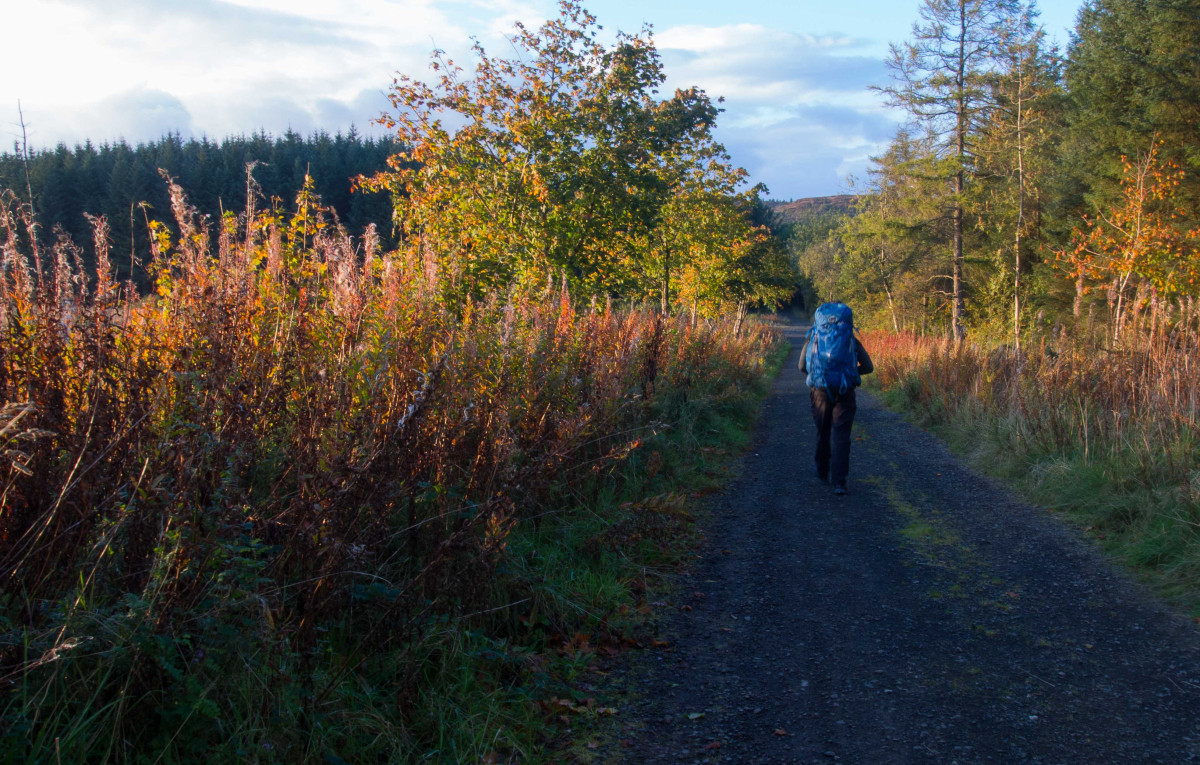 As we walked along the forest paths, we passed tin roofed sheds and evening dog walkers."Beware – there be monsters" one dog walker joked as she passed us with her three dogs, us heading deeper into the forest as the night crept in and her heading home. Carrying a large rucksack makes it obvious to all you pass what your camping intentions are, so much so that you nearly expect an odd look or second glance as you head off away from civilisation, but what is an odd look in comparison to the joys of sleeping in the great outdoors!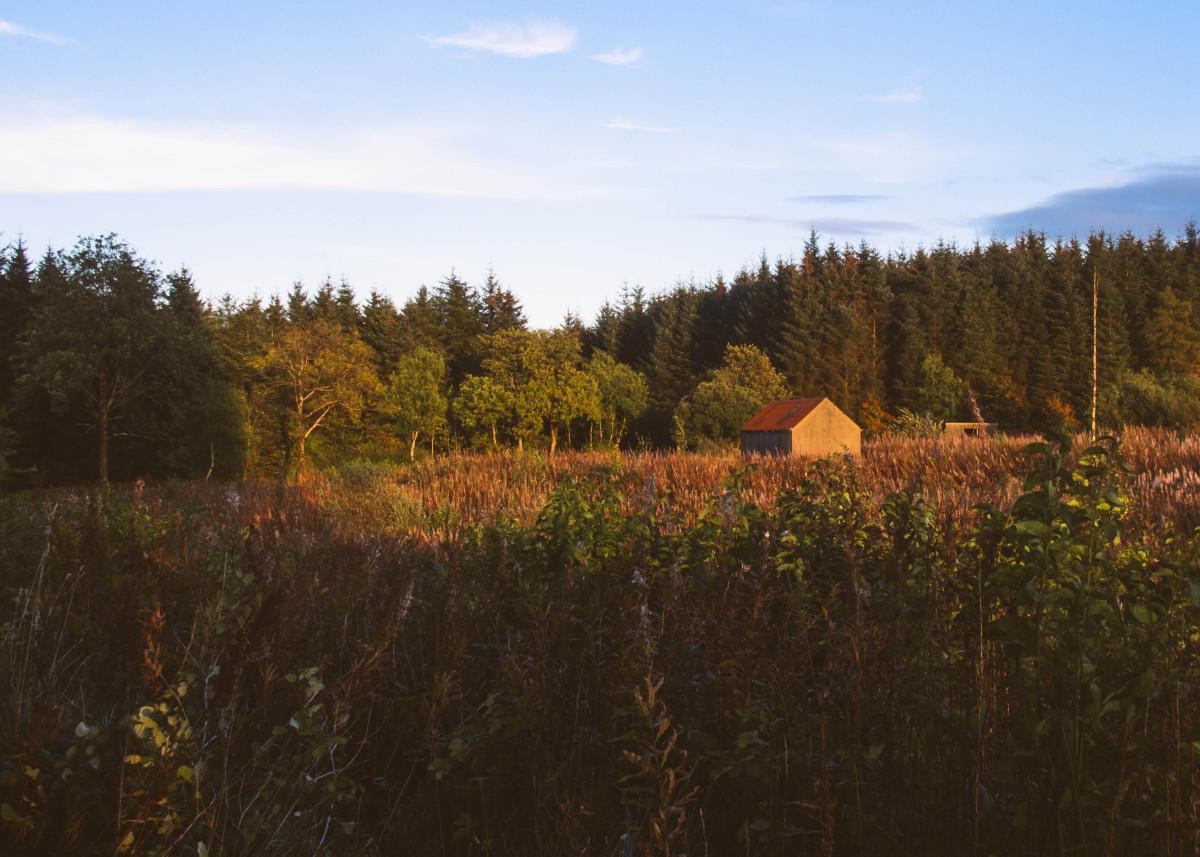 As we distanced ourselves from the forest car park and followed twists and turns along the track that winds its way through the evergreen plantation, we set our eyes on where we thought would make a great camp spot. The little hill in the distances looked like it had flat and open ground on its crest, so where else would make a better spot than up there where the views are vast and the night sky unobstructed.
Getting to this little hill was another issue altogether, as we soon found out with the path in front of us coming to an abrupt end. We had found ourselves with a patch of forest and rough scrub between us and our destination. The daylight was fading and we decided that instead of trying to find another way to the top of the hill, we would chance our luck and rough our way through the briars and ditches in front of us.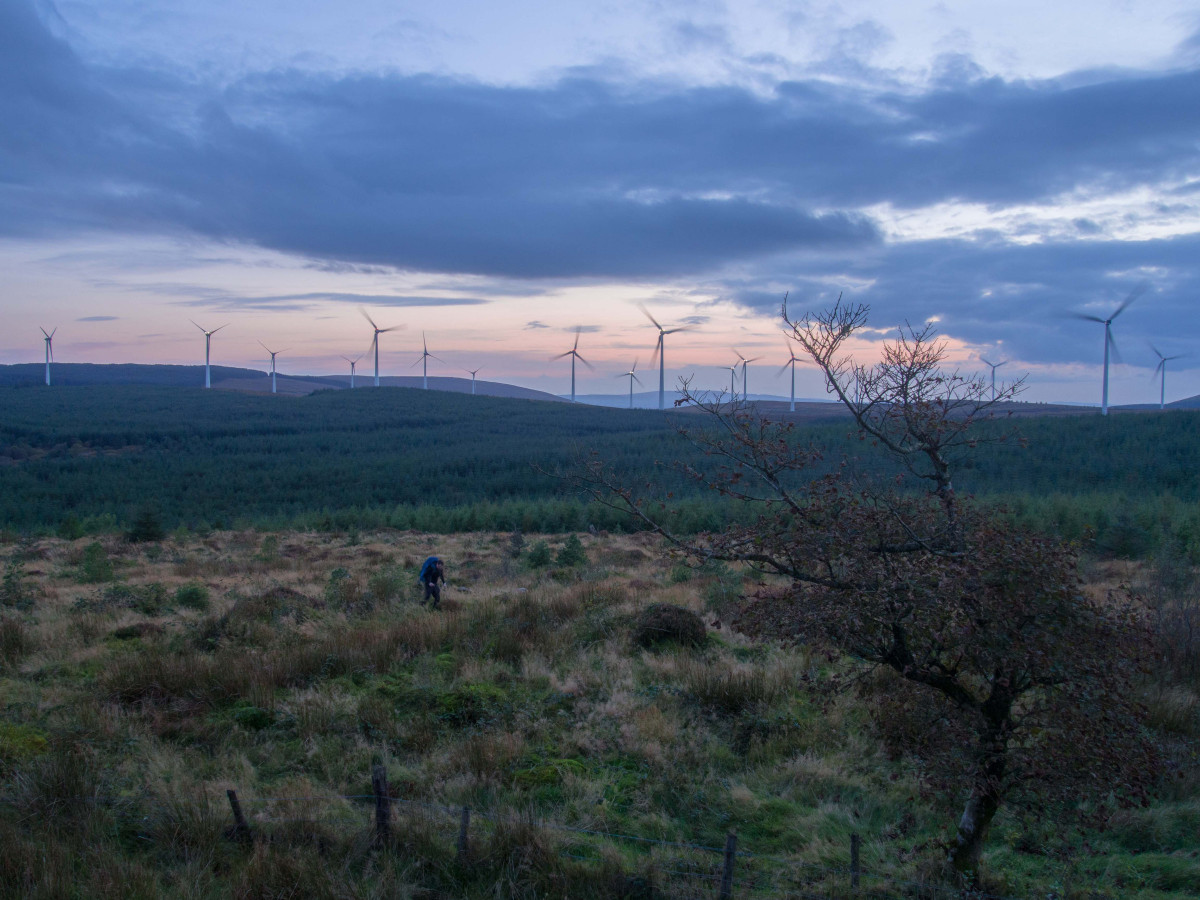 Eventually we made our way through the treeline and over an old stone wall as we found ourselves just shy of the top of the little hill we had our eyes on. With the towering wind turbines now visible on this higher ground we searched for a flat piece of earth to sleep on for the night. Dodging animal droppings on one kind and another, we eventually found somewhere relatively flat that we could pitch the tent on. The air was now turning from mild to cold and with the sun now gone, it was only going to get colder.
Thankfully the tent went up quickly and it was not long before we were settled inside our sleeping bags and on top of our mats. Ed had very kindly brought a packet of Hob-Nobs with him and as we ate we joked about the ridges in our sleeping mats also acting as crumb collectors. We chatted into the night and enjoyed a great nights sleep which was both warm and relatively quiet, giving our short distance from a wind farm – something that surprised me greatly! Overall a great little overnight camp in a lovely location – and perhaps the last camp before the season starts to get really cold!