I'll start this review with a short preface to let you know that I find my hands to be the hardest parts of my body to keep warm when outdoors; for some it is their feet, for others their head, but for me it is my hands.
I've bought and used cheap gloves and expensive gloves both with no luck, and eventually found the wonders of mitts which I find are the only type of handwear that can warm my hands outdoors.
Before using mitts I was recommended the Mountain Equipment Guide Gloves on the promise that they are one of the warmest gloves you could buy and having used these gloves for multiple day hikes and camps, I can see why some think that. I've found the gloves are warm, but sadly I didn't find them warm enough for me.
Regardless of whether or not they were warm enough for me, I could tell from the time I used them that they are a quality glove and I'm sure are a good addition to your winter kit.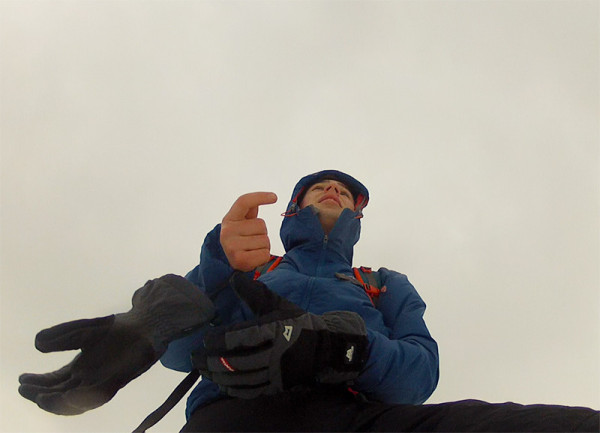 The Mountain Equipment Guide gloves come with a good reputation and its easy to see why. For £45 (at time of purchase) you get a glove with a fleecy pile lining, a waterproof outer and a soft area of material on the side of the index finger for wiping your nose.
Other useful features of the glove are a drawcord around the wrist, to trap warm air and a nice carabeaner loop on the fingers for attaching to the outside of a pack. I found that even if some snow or rain did seep into the glove and get the pile wet, it was still warmer than other gloves I have owned.
The gloves offer not only a good level of warmth, but also a good level of padding between your skin and the outer of the glove – I noticed this when gripping rough rocks or wet ground on steep hillsides and it was a nice feeling compared to other thinner gloves.
I find the grip the gloves provide is very good when grabbing rock and tent poles, and the dexterity is certainly as good as the grip. You might not be able to tie any boot laces while wearing these, but you will definitely be able to grab tent zips and fiddle with stoves which is always a bonus!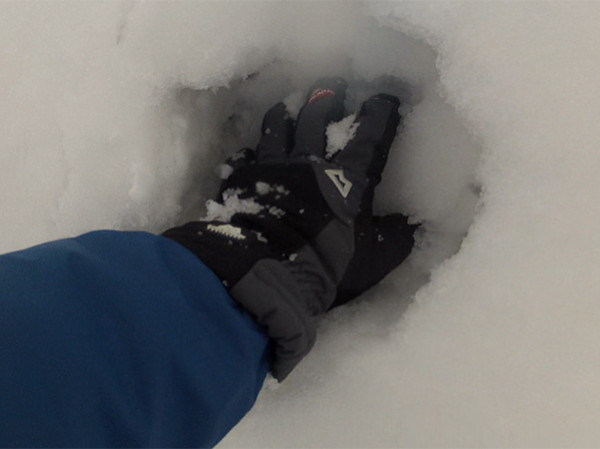 Overall a very well built glove that provides your hands a layer of protection from the elements. The reason I don't still wear these gloves isn't to do with the gloves at all they are great, it's simply because I've found that no glove will keep my hands warm because of the nature of gloves themselves.
BUY NOW FROM AMAZON
If you like the look of this gear, please consider purchasing from Amazon via the link below. We receive a small referral fee at no cost to you if you do. Please also be assured that this in no way affects the content of our reviews, you'll see these purchase links in the products we hated too, just in case you disagree with us!